The tea-themed campaign includes video commercials and dedicated websites in both Arabic and English
VisitBritain is launching a marketing campaign aimed at attracting visitors from the GCC.
The international GREAT Britain marketing campaign presents Britain as a welcoming, dynamic, exciting and inclusive destination in the multi-media advertising campaign called 'Spilling the Tea on Great Britain'.
Using Britain's love of tea, destination images and short films, VisitBritain's creative team have shaped a story about the experiences on offer, informing visitors that 'whatever your cup of tea, we've got it.'
RELATED:
Jumpsuit introduced in BA uniform revamp
Interview: Tricia Warwick on the return of UK tourism
VisitBritain launches campaign to attract Middle East tourists
The campaign's creative content was developed in accordance with research into motivations for travel to Britain now, with discovering new and surprising experiences high on the wish list for target audiences. The campaign will have a dedicated English and Arabic website aimed at inspiring visitors with ideas and activities themed around the 'Spilling the Tea' campaign.
The 'Spill the Tea' campaign will be broadcast across a mix of advertising channels ranging from short films and branded content across social media including Facebook, Instagram and Snapchat to digital display advertising, radio and print media.
A limited release of themed teas, blended by British tea company Tregothnan, will be launched alongside the campaign and are set to be available for tastings at VisitBritain promotional and trade events.
WANT A NEW CAREER IN TRAVEL? CLICK HERE
VisitBritain interim deputy director Carol Maddison said: "The GCC is an important tourism market for Britain and we are delighted to be running this dedicated campaign, tapping into motivations for travel this year, to build on the strong recovery we have seen.
"Britain is packed full of new and invigorating experiences for visitors to come and enjoy: adrenaline filled coastal and countryside adventures, iconic summer festivals, street food tours, street art tours and afternoon teas with a magical twist. By showing our warm British welcome and telling the story of our vibrant and varied destinations we want to inspire visitors from the GCC to discover more, stay longer and to explore year-round."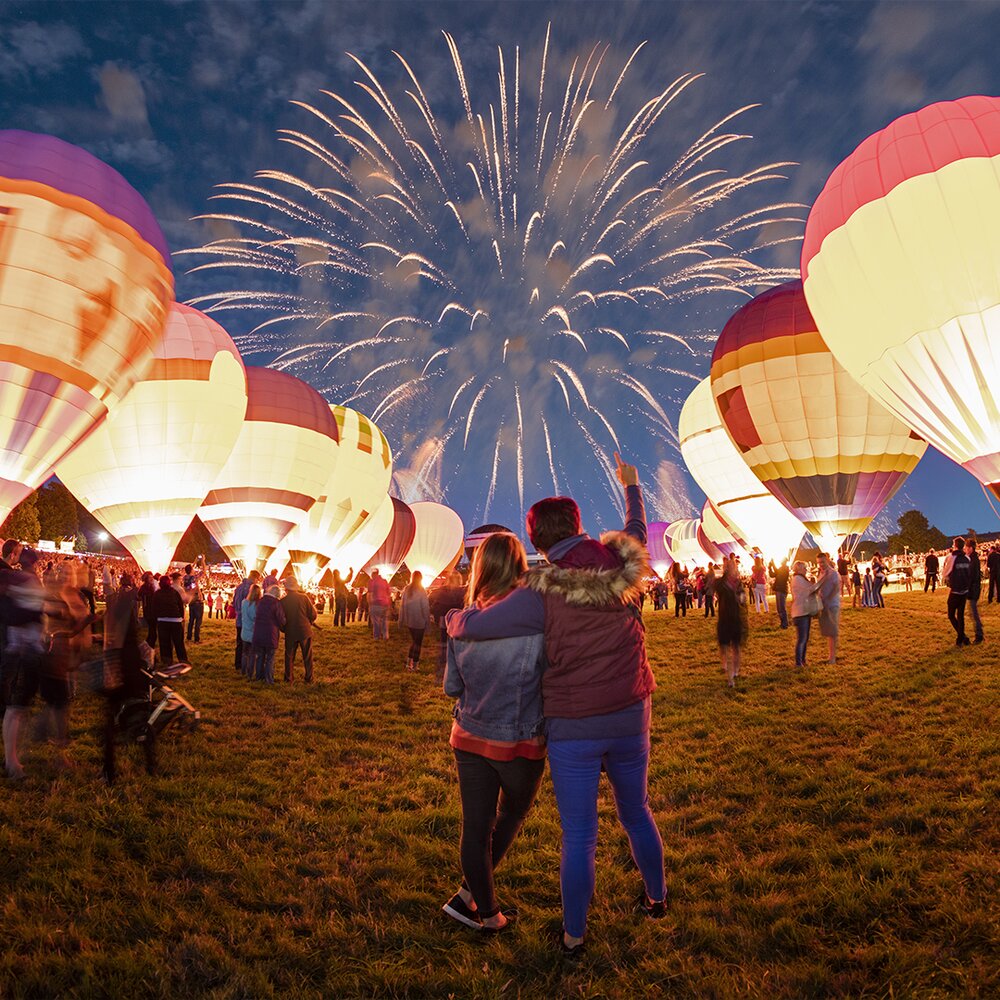 Bristol International Balloon Fiesta, Bristol
VisitBritain is also working with premier trade partners such as Wego as well as content creators Matador to amplify the campaign's reach in the GCC and to drive bookings ahead of spring and summer travel.
This first phase of the campaign is set to run until spring with new content launching throughout the coming months.
The GCC is the UK's ninth largest inbound visitor market and second most valuable in terms of visitor spending (when all six markets – the UAE, Saudi, Qatar, Oman, Bahrain and Kuwait – are combined). In 2019 there were 1.2 million visits from the GCC markets to the UK, with those visitors spending £2.6 billion (US$3.1 billion) on their trips.
Spending in the UK by visitors from the GCC is forecast to reach 2019 levels by 2024 with visits expected to exceed pre-pandemic levels by 2025.
For more information, visit www.visitbritain.com/en/how-see-things-differently-britain-2023