Wama and Galaxea will provide water sports and diving activities at The Red Sea and Amaala
Saudi-based Red Sea Global (RSG), the developer behind The Red Sea and Amaala tourism projects, has revealed two new brands, Wama and Galaxea, set to deliver water-based guest experiences at RSG destinations.
Red Sea Global group CEO John Pagano said: "Creating experiences is just as important as building hotels, and Wama and Galaxea are sure to deliver unforgettable adventures for our guests. Whether it's kayaking, canoeing, stand up paddle boarding, foiling, kite surfing, sailing or exploring the Red Sea's incredible submarine world, Wama and Galaxea will create extraordinary memories that last a lifetime.
"These brands have been created with sustainability at their core and will continue to build on our ambition to deliver a regenerative approach to tourism development and operations. It is our hope that eventually they will become standalone brands operating at destinations around the world."
WANT A NEW CAREER IN TRAVEL? CLICK HERE
Galaxea, named after coral prevalent in the Red Sea, is working closely with Saudi Water Sports & Diving Federation and PADI International to ensure that all diving facilities lead in regenerative tourism standards and set the blueprint for future diving development around the world.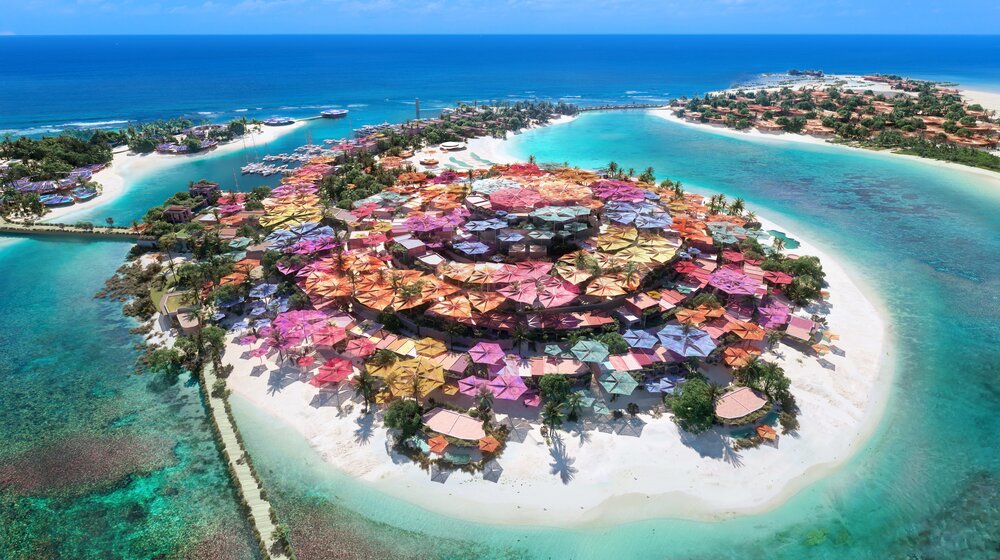 Red Sea hotel development rendering
Wama, a portmanteau combining the words for 'water' in English and Arabic, is tasked with hosting water sport adventures, from stand-up paddleboarding through the destination's mangrove forests, to sailing the Red Sea's soft swells.
It's hoped that future divers will be able to explore an 18th century 'merchantman' shipwreck, which is currently the most intact and best-preserved wooden shipwreck in the Red Sea. The site boasts a cargo of jars of spices, a testament to the history of trading in the region.
RELATED:
Saudi's The Red Sea joins Serandipians' luxury network
Saudi's Red Sea Development Company partners with Accenture
Saudi's Neom announces Sindalah luxury island development
Three resorts at The Red Sea will open this year along with the first phase of the Red Sea International airport. A further 13 hotels will open in 2024, and, upon full completion in 2030, the destination will comprise 50 resorts, offering up to 8,000 hotel rooms and more than 1,000 residential properties across 22 islands and six inland sites.
The destination will also include luxury marinas, golf courses, entertainment, restauranrs and leisure facilities.
For more information, visit www.redseaglobal.com