More than 75 influential stakeholders join STA at World Travel Market in London
Saudi Arabia has underlined its commitment to working with the global travel trade, bringing its biggest-ever exhibition activation to World Travel Market (WTM) London, running from 6 to 9 November 2023.
The Saudi Tourism Authority (STA) is exhibiting at WTM London with its largest delegation to date, including more than 75 influential stakeholders from key Saudi destinations. This marks a 48% increase in the number of stakeholders compared to last year.
STA's delegation comprises leading industry figures representing DMOs (Destination Marketing Organisations) and DMCs (Destination Management Companies), hotels, tour operators, airlines and cruise companies within the Saudi tourism industry, including Riyadh Air, Almosafer, Tourism Development Fund, Red Sea Global, Diriyah Company, Royal Commission for AlUla, NEOM and Saudi's Ministry for Tourism.
RELATED:
UK launches Electronic Travel Authorisation for GCC nationals
Saudi Arabia's Flynas to add new international flights
Flynas to relaunch flights from AlUla to Dubai
STA also has its biggest-ever exhibition stand at this year's WTM with the aim to provide an immersive journey through Saudi hospitality, culture and traditions, bringing the country's diverse destinations to life. The interactive stand draws attention to traditional Saudi music, coffee and dates, and demonstrations of traditional crafts, from basket weaving to creating floral crowns, while the diversity of Saudi is showcased with an interactive Saudi map and activities calendar.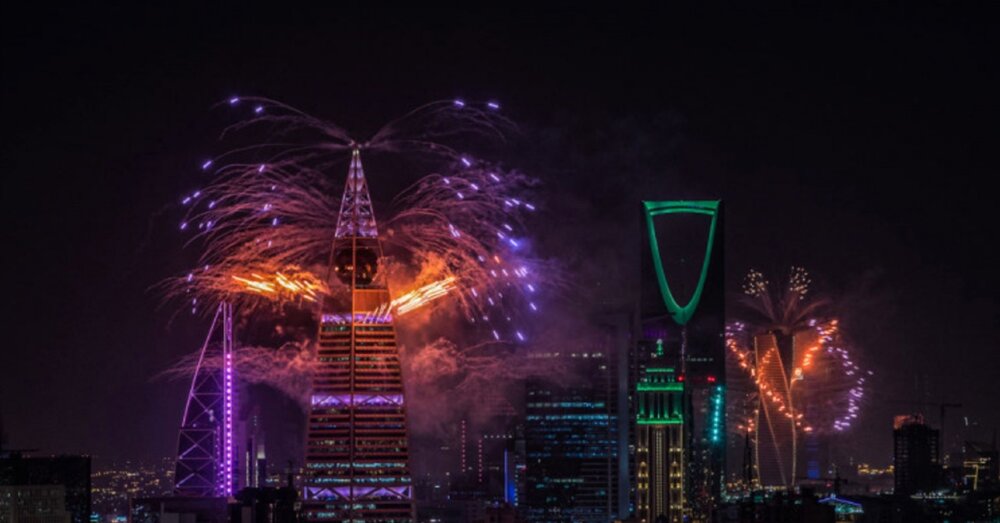 Saudi events: Riyadh Season
Targeting travel agents, the Saudi Expert activation shows trade partners potential business opportunities in the Kingdom, and offers them the opportunity to register as a partner via a simple QR code.
The stand also features a custom-built media studio to capture podcasts and interviews with trade partners discussing opportunities in Saudi, while the Nusuk Area, a dedicated space to demonstrate the integrated digital platform and tools for trade to support Hajj pilgrims, provides an easy-to-use planning gateway to Makkah and Madinah.
STA CEO Fahd Hamidaddin was invited to be a keynote speaker at the event, and throughout the three-day exhibition, a number of exciting announcements and partnership agreements will be unveiled.
BUILD YOUR OWN TRAVEL BUSINESS. JOIN TRAVEL COUNSELLORS' NEXT EVENT TO FIND OUT HOW
Hamidaddin said: "Saudi's expanded and record-breaking participation this year mirrors our expanded targets and accelerated growth to reach 150 million visits by 2030. I look forward to being in London once again to continue strengthening existing partnerships and cultivating new ones to reach this goal.
"We believe the best way to share Saudi with the world is by inviting the world to come see it for themselves and there is no better time than now. Trade shows are a very close second where we make new connections and agree new business opportunities across the tourism value chain, making it more competitive than ever for our trade partners to introduce visitors to the wonders of Arabia."
STA launched in June 2020 and now operates 16 representative offices around the world, serving 38 countries, marketing Saudi's tourism destinations worldwide. Its mandate includes developing the country's destinations, hosting and participating in industry events, and promoting Saudi's destination brand both locally and overseas.
Find out more about the Saudi Tourism Authority at WTM London 2023 at stand numbers S5-510, S5-200, S5-500, or visit www.visitsaudi.com
---
BUILD YOUR OWN TRAVEL BUSINESS. JOIN TRAVEL COUNSELLORS' NEXT EVENT TO FIND OUT HOW