The cultural, culinary journey will span Old Dubai's historic creek
To mark UAE National Day, homegrown brands Rove Hotels and Frying Pan Adventures are collaborating to host a specially curated tour to celebrate Dubai's diverse and traditional cuisines, which are woven through the cultural fabric of the emirate.
The AED175 tours will take place on 30 November and 1 December 2023.
Exploring the vibrant history of Old Dubai through its food, the tours will include immersive stories, entertaining games and a glimpse into the lesser-known aspects of the city's past and present with dishes – from Iranian bread and Indian snacks to Yemeni delicacies and nostalgic Dubai treats – sampled in the atmospheric alleys.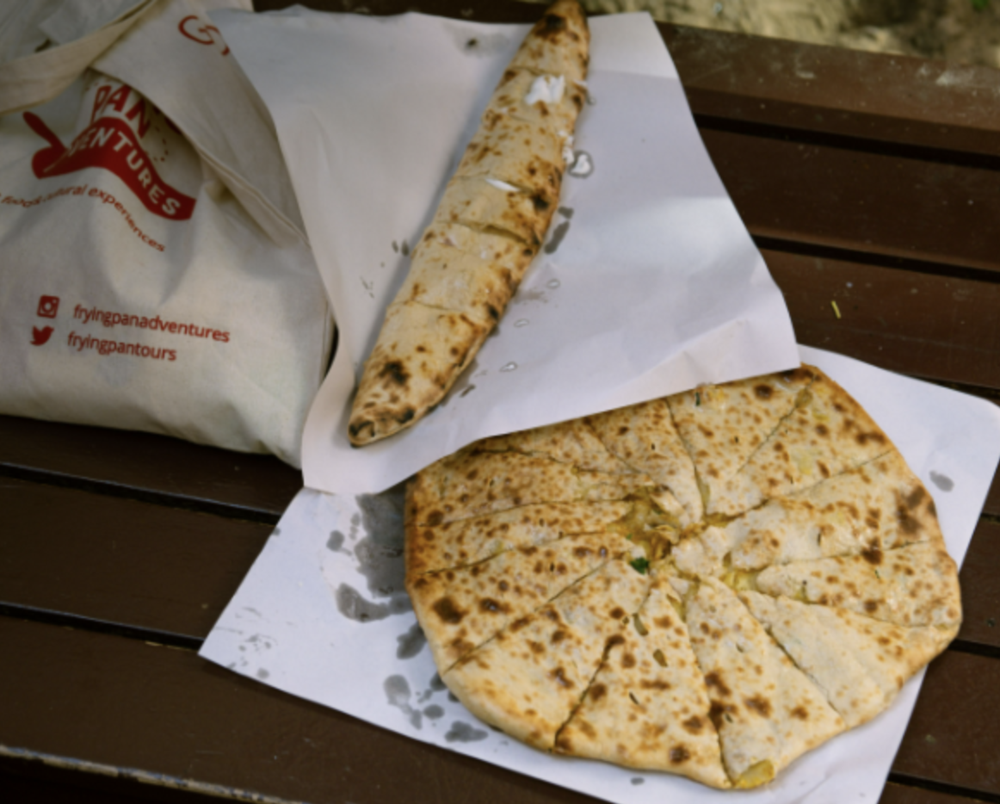 Guests will sample various types of street food
The organisers say that guests will cross Dubai Creek in an abra boat, stroll through narrow souks, interact with passionate artisans and be immersed in the charm of the city.
RELATED:
Dubai's Rove Hotels joins Sustainable Hospitality Alliance
Rove Al Marjan Island to open in Ras Al Khaimah in 2024
UAE-based Rove Hotels ventures into residential sector
From street snacks to a traditional meal on a carpeted majlis (seating area) the tours will showcase hidden culinary gems on either side of the historic Dubai creek, including regag bread with a topping that you won't find anywhere else in the city; a sip on 'claypot almond chai'; rose lemonade from the city's oldest souk cafeteria, and a homely Yemeni meal.
National Day Tour costs AED175 per person. To book, visit www.fryingpanadventures.com