The luxury hotel on the Athenian Riviera has welcomed its first guests
One&Only has officially made its debut in Greece with a hotel situated in the cosmopolitan neighbourhood of Glyfada, surrounded by a 21-hectare beach and forest reserve, just 30 minutes from Athens.
One&Only Aesthesis features a collection of rooms, bungalows, suites, residences and villas with outdoor living spaces, private pools, gardens and fireplaces.
DON'T MISS NORWEGIAN CRUISE LINE'S BLACK FRIDAY SALE
* US$200 ONBOARD CREDIT + 50% OFF *
Villa One spans 1,400 square metres with outdoor entertaining space, including a 25-metre swimming pool, a seafront Jacuzzi, panoramic vistas, decking extending to the water's edge, and a sunken lounge area with a fire pit.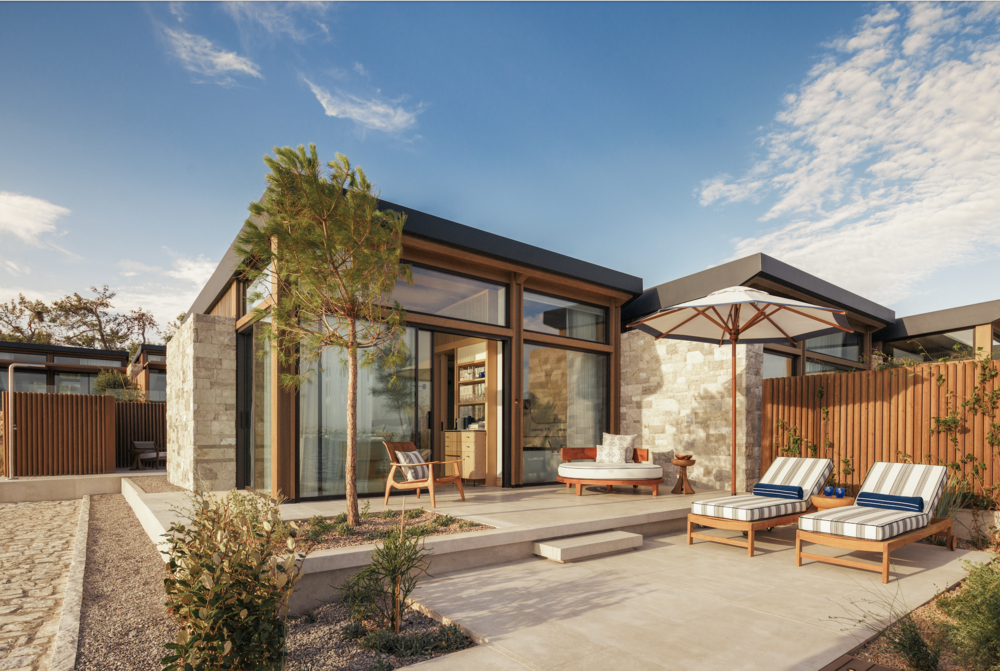 Eran sea-front bungalow
Next door, Villa Nostos has a central swimming pool, outdoor lounge and dining areas with a fireplace, and lush native gardens that create a protected sanctuary just steps from the sea.
In tune with the coastal setting, the resort is also home to a community of One&Only private residences available as part of the Private Homes Rental Programme.
A culinary highlight at the resort is beachfront Manko, a day-to-night destination with a private pool, three vibrant bars, Peruvian-inspired cuisine and coastal views.
RELATED:
Kerzner CEO Philippe Zuber shares five pillars of new SIRO hotel brand
One&Only The Palm appoints new general manager
One&Only to make US debut with Moonlight Basin in Big Sky Montana
Executive chef Frederic Le Gac has collaborated with acclaimed culinary talents Ettore Botrini and Paco Morales on Ora by Ettore Botrini and El Bar de Paco Morales.
In addition, Alelia bar is a tribute to the nation's rich olive tradition, serving masterfully crafted cocktails infused with olives, herbs and citrus.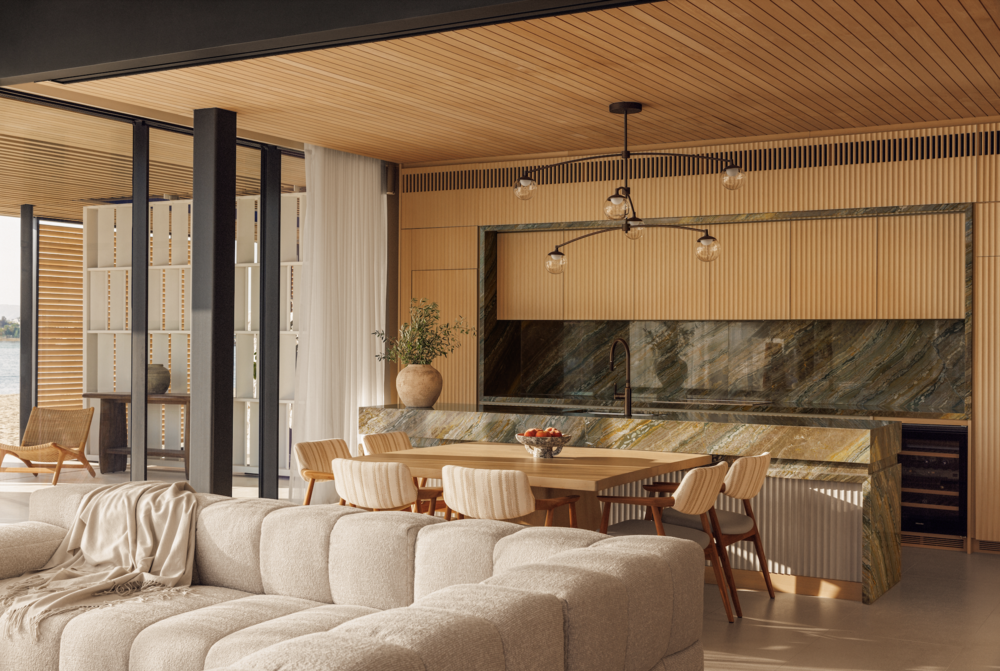 Private residence kitchen
Overlooking the Aesthesis pool Minima promises relaxed all-day drinking and light bites. As the sun sets, the resort's vibrancy comes alive at Thimisi, serving handcrafted cocktails and fine wines.
One&Only has partnered with the famed French beauty house to open the first Guerlain Spa in Greece with 10 luxurious treatment rooms, including two spacious double suites, a sauna, hammam and an outdoor pool. Club One features a fully equipped gym, as well as tennis and padel courts. For its wellness offering,
For younger guests aged four to 11, the KidsOnly club promises escapism through nature, with a giant treehouse village, lush gardens and outdoor games.
BUILD YOUR OWN TRAVEL BUSINESS. JOIN TRAVEL COUNSELLORS' NEXT EVENT TO FIND OUT HOW
Kerzner International chief executive officer Philippe Zuber said: "The opening of One&Only Aesthesis marks an important milestone and a significant achievement for Kerzner International as we continue our strategic expansion into Europe and key markets around the world."
One&Only Aesthesis general manager Yann Gillet added: "The resort remains true to its brand promise: to celebrate the legend of the Athenian coastline, and we are honoured to be a part of it."
For more information, visit www.oneandonlyresorts.com/aesthesis