New research reveals the importance of fitness facilities in attracting GCC markets
New research from travel loyalty programme Marriott Bonvoy has found that travellers from the UAE and Saudi Arabia prioritise fitness when they go on holiday with 92% of people from the UAE and 91% of people from Saudi Arabia proactively working out when they go away.
As a result of the findings, Marriott Bonvoy will offer its members complimentary access to FitnessOnDemand, which provides on-demand fitness and wellness tutorials and classes online and via its app for hotels and fitness clubs.
The research showed that improved mental health is the biggest driver for working out; 31% of people from the UAE and 27% of people from Saudi Arabia believe it allows them to spend time alone and prioritise their self-care.
GET 50% OFF CRUISES WITH NCL'S NEW YEAR CRUISE SALE
As a result, around a quarter of all people from the GCC (26% of people from the UAE and 24% of people from Saudi Arabia) always make a conscious effort to work out on holiday, reinforcing the importance of providing holidaymakers with good quality fitness facilities.
Travellers from the UAE and Saudi Arabia also tend to over-indulge while on holiday, with 43% of people from the UAE and 44% of people from Saudi Arabia exercising because they feel they need to burn off the extra calories they consume while away.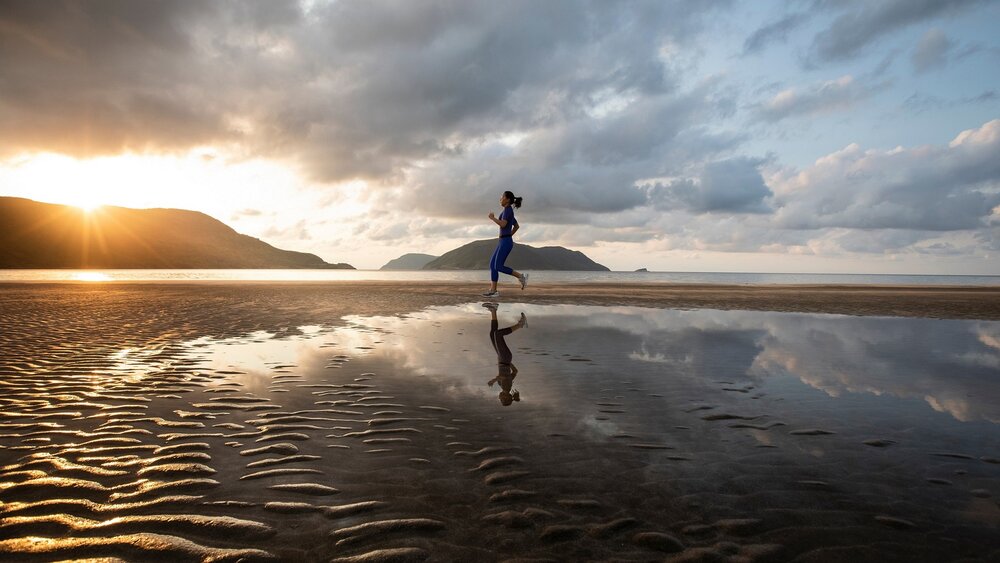 Marriott Bonvoy's partnership with FitnessOnDemand will provide members with a seven-day access pass to the FitnessOnDemand workout platform every time they stay at a participating hotel.
More than 450 hotels and resorts across Europe, Middle East and Africa are offering this new Marriott Bonvoy member benefit. The content can be used in the hotel room, by the pool, on the beach and in some hotels' fitness facilities.
RELATED:
Marriott to open first beach resort in UAE in December
Marriott to launch more than 20 Middle East properties in 15 months
American Express Saudi Arabia and Marriott Bonvoy launch hospitality credit card
Commenting on the new partnership, Marriott International, Europe, Middle East and Africa chief sales and marketing officer Neal Jones said: "More people are taking up exercise on their holidays and we want to make it as easy as possible for people to do so. That's why we're delighted to offer our members free access to FitnessOnDemand, so that they can workout from the comfort of their hotel room whenever it suits them.
"Plus, they can take part in classes, like meditation, that they may not have tried before and return from their holiday completely refreshed."
To access FitnessOnDemand Marriott Bonvoy members scan a QR code provided by the hotel, complete their registration details to receive a verification email and connect online or via the app.
For more information, visit www.marriott.com/FitnessOnDemand