Pnoé Breathing Life is set on the northern coast of Crete near the island's capital, Heraklion
Scheduled to open in June 2023 on the island of Crete, MK Hotel Collection has announced its new beach-front resort, Pnoé Breathing Life.
Pnoé translates as the breath of life in Greek and the resort has been created as a calming, design-savvy environment in which to enjoy Cretan dining experiences alongside island adventures and wellbeing programmes.
Part of the new Greek-owned MK Hotel Collection, which also includes Heraklion-based resort Sentido Unique Blue, Pnoé is located just outside Crete's historic capital city.
WANT A NEW CAREER IN TRAVEL? CLICK HERE
The resort is part of a new breed of small, contemporary resorts where wellbeing and food are the focus, offering a space for adults to take a break and immerse themselves in an environment designed to rejuvenate.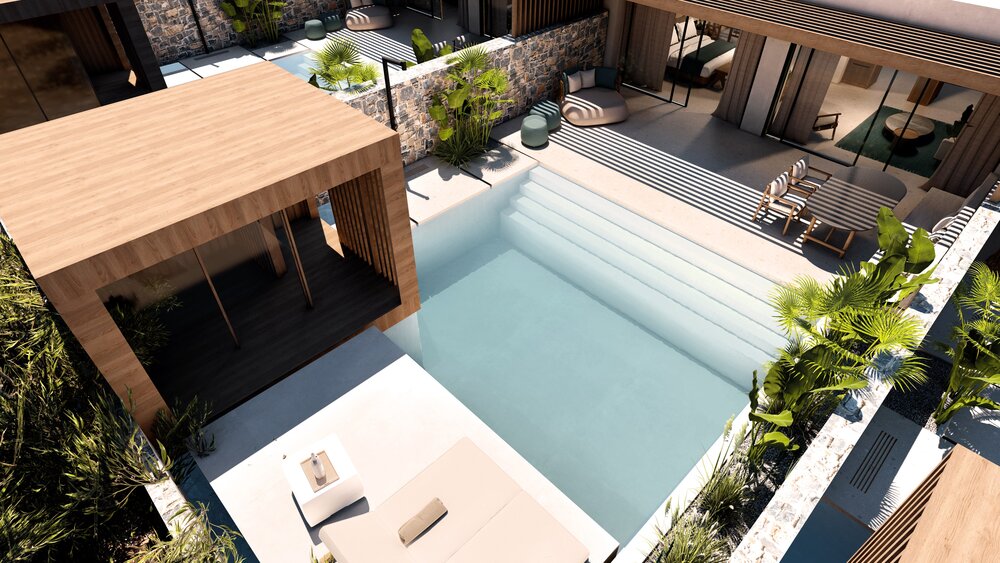 The resort comprises 60 suites
Pnoé has 60 suites designed to reflect the island's natural beauty in subdued colour palettes using materials such as wood and stone throughout. All suites have private pools.
For its culinary offering, Pnoé's focus is on nourishing guests with high quality produce, with local suppliers providing an authentic taste of the island. For those wanting a fine dining experience, Thymises restaurant takes guests on a culinary trip through Cretan cuisine with open kitchens.
RELATED:
Mandarin Oriental to open first resort in Greece this summer
Domes Resorts to make Greek island debut on Milos
Kuwait Airways to launch flights to Greece
In addition, fresh sushi, snacks and smoothies are available throughout the day next to the central pool, while mixologist Aris Antonakakis has created a bespoke range of cocktails best enjoyed at sunset from the Uranos Rooftop Bar.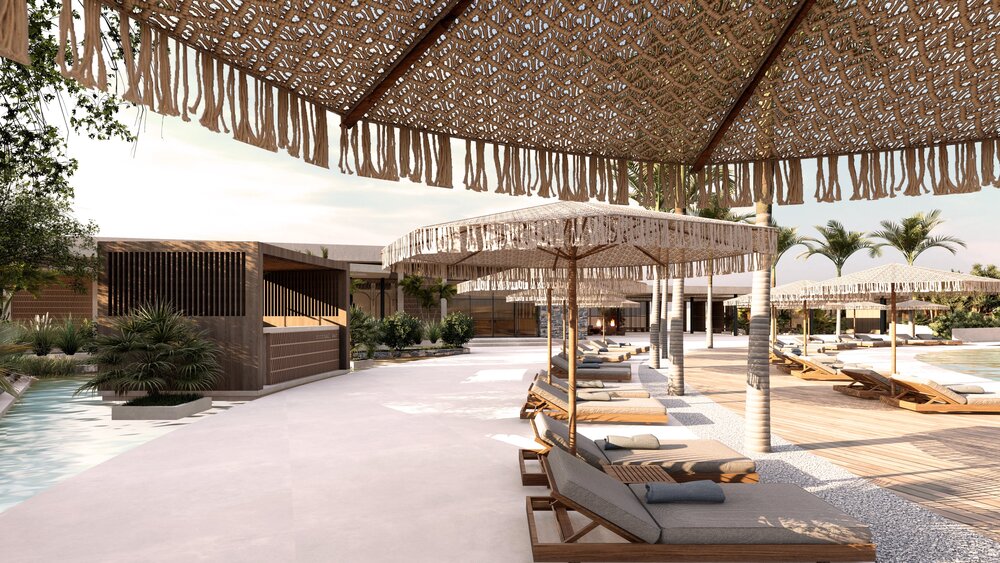 Light bites can be enjoyed at the central pool
A central focus at Pnoé is the wellbeing of every guest, whether they want to improve fitness, nurture inner health or simply slow down and reset.
Guests will have access to recovery programmes such as Hyperbaric Oxygen Therapy, Zerobody dry float therapy and Breathwork therapy, alongside a state-of-the-art fitness facility and professional personal trainers.
A workout can be balanced with a visit to the waterfalls of the wet area, the 'ice fall', the Himalayan salt stones or the wood fired sauna. Pnoé also has an onsite beauty salon.
Prices at Pnoé Breathing Life start from US$444 per room per night, including breakfast. For more information, visit www.pnoe-breathinglife.com