The opening will mark the debut of Aman's sister brand
From the same founders as the renowned Aman brand, Janu is set to open its first hotel, Janu Tokyo, in autumn 2023.
Meaning 'soul' in Sanskrit, Janu aims to deliver an elevated guest experience akin to Aman, while providing a spirited social scene in contrast to Aman's whisper-quiet seclusion.
Set in Tokyo's Azabudai Hills, Janu Tokyo will feature 122 guest rooms with floor-to-ceiling windows and views of Tokyo Tower or the surrounding greenery.
WANT A NEW CAREER IN TRAVEL? CLICK HERE
The hotel will also be home to six vibrant dining concepts, a bar, a lounge, a garden terrace and the 4,000-square-metre Janu Wellness Centre, one of the largest wellness facilities in the city.
Facilities include seven treatment rooms, a large gym featuring functional and circuit training equipment, and an extensive hydrotherapy and thermal area centred around a 25-metre heated lap pool. There will also be a separate lounge pool, and group classes will take place in five movement studios offering spinning, boxing, yoga, Pilates and simulated golf training.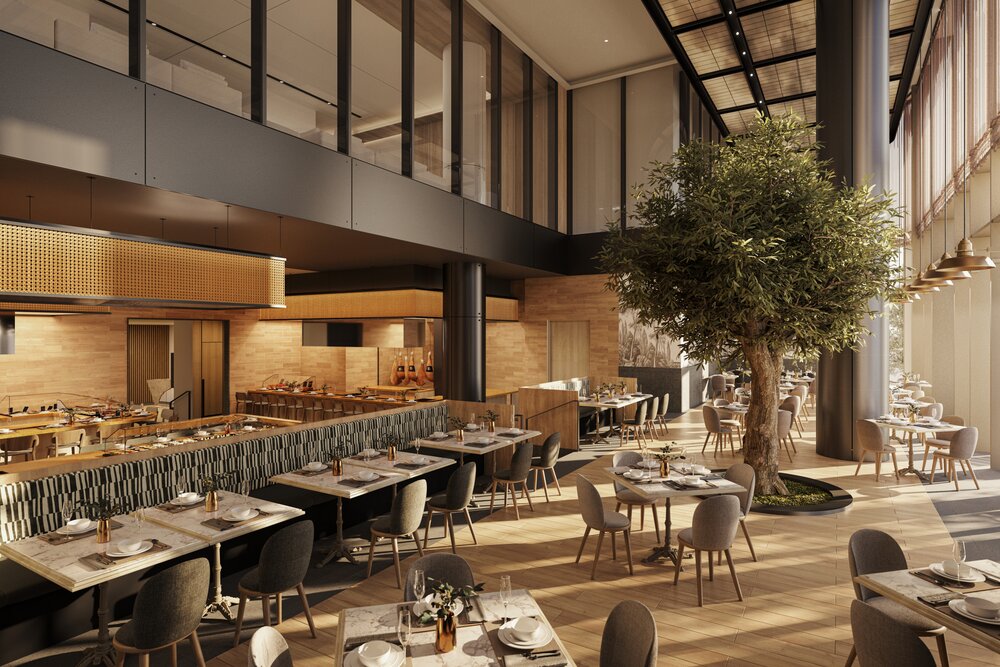 One of the property's six F&B concepts
Aman and Janu chairman and CEO Vlad Doronin said: "The creation of Janu has been born from Aman Group's long-term strategic vision, responding to the demand from our guests for the hallmarks of the Aman offering, in terms of service and excellent design, but with a different pace and spirit.
"There is great appetite in the market for experiences and destinations that encourage connection, adventure and memorable interactions. Janu has been designed to cater to this increasing demand, seeking pioneering destinations that have an energy reflecting the values of the brand for our first outpost."
RELATED:
Comment: Is Saudi Arabia the new frontier for luxury hospitality?
Aman Group reveals details of luxury cruise yacht
Aman New York to welcome guests
Janu Tokyo's pre-opening and launch have been entrusted to Noriko Tanaka, who will serve as Janu's first general manager. Her experience with the Group includes spending the past four years as general manager at Amanemu, in Japan's Ise Shima region.
For more information, visit www.janu.com