The Michelin restaurants will collaborate on a menu for two nights only
With destination dining a growing travel trend in the Middle East, Dubai's Michelin-starred restaurant Ossiano at Atlantis, The Palm is set to welcome chef Eric Vildgaard of two Michelin-starred Jordnær in Copenhagen.
Vildgaard will join Ossiano's celebrated head chef Grégoire Berger for the latest collaboration in a series held by the local culinary star. Berger's second "four-hands dinner" of the year will see guests indulge in a 10-wave menu for two nights only.
Taking place on Sunday 28 and Monday 29 May, this one-off dining experience will see two of the world's leading culinary talents join forces to serve an unforgettable menu.
GET YOUR FREE TRAVEL & TOURISM INSIGHT REPORT PRODUCED IN ASSOCIATION WITH DELOITTE
Organisers said: "Guided by both Berger and Vildgaard's mutual respect for seasonality, terroir and artisanal produce, the duo's menu will showcase some of the best produce from around the world, all treated with a delicate and astutely restrained touch. The collaborative efforts will comprise of Berger's modernist approach to cuisine with dishes that tell the story of his travels around the world alongside Vildgaard's exquisitely intricate and elegantly crafted courses."
Dishes from Berger will include dry aged duck, smoked leek, and foie gras, while Vildgaard's interpretations will comprise of Freya scallop, white asparagus and Limfjord lobster.
As well as two Michelin stars, Jordnær ranked as number 38 The World's 50 Best Restaurants List 2022.
Priced at AED1,500 per person, the menu will be served from 7pm to 9:30pm on 28 and 29 May 2023. For more information, visit www.atlantis.com/dubai/restaurants/ossiano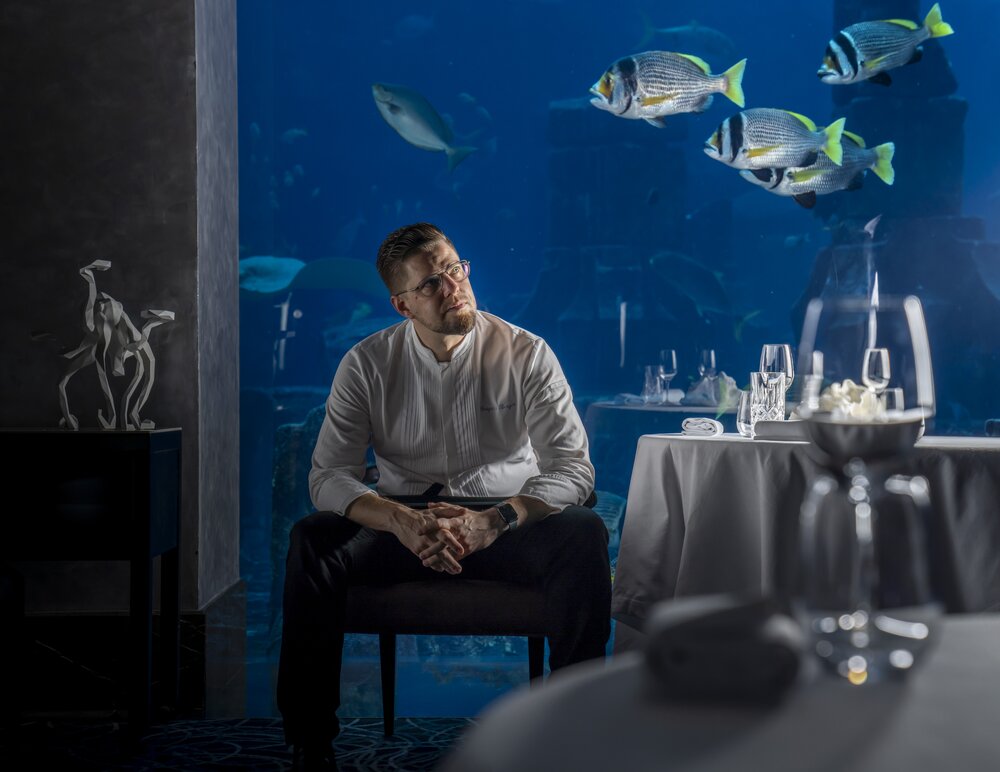 Chef Gregoire at Ossiano