Improvements on Malakiya Villas took a year to complete
Jumeirah Dar Al Masyaf at Madinat Jumeirah has reopened the doors to its seven exclusive Malakiya Villas following a year-long refurbishment.
Refurbished with plush and modern interiors to create a "couture-inspired oasis of timeless elegance", the villas were designed by Dubai-based Sahar Alyaseer.
The aesthetic is a tribute to the resort's Arabesque design and the spacious interiors are bathed in natural light. Neutral furnishings provide a tranquil setting with pops of colour to add depth and warmth.
BECOME A TRAVEL COUNSELLOR:
JOIN THE NEXT VIRTUAL DISCOVERY SESSION ONLINE
Madinat Jumeirah regional vice president and general manager of Jumeirah Al Qasr, Peter Roth said: "It gives me great pleasure to introduce the newly redesigned Malakiya Villas at Jumeirah Dar Al Masyaf. These villas embody the pinnacle of Arabian hospitality, providing guests with an exclusive and niche hotel experience that combines opulence, tranquillity and privacy.
"Our team of dedicated butlers are committed to curating personalised stays, ensuring that every detail is taken care of, and every request is met with the utmost precision and care."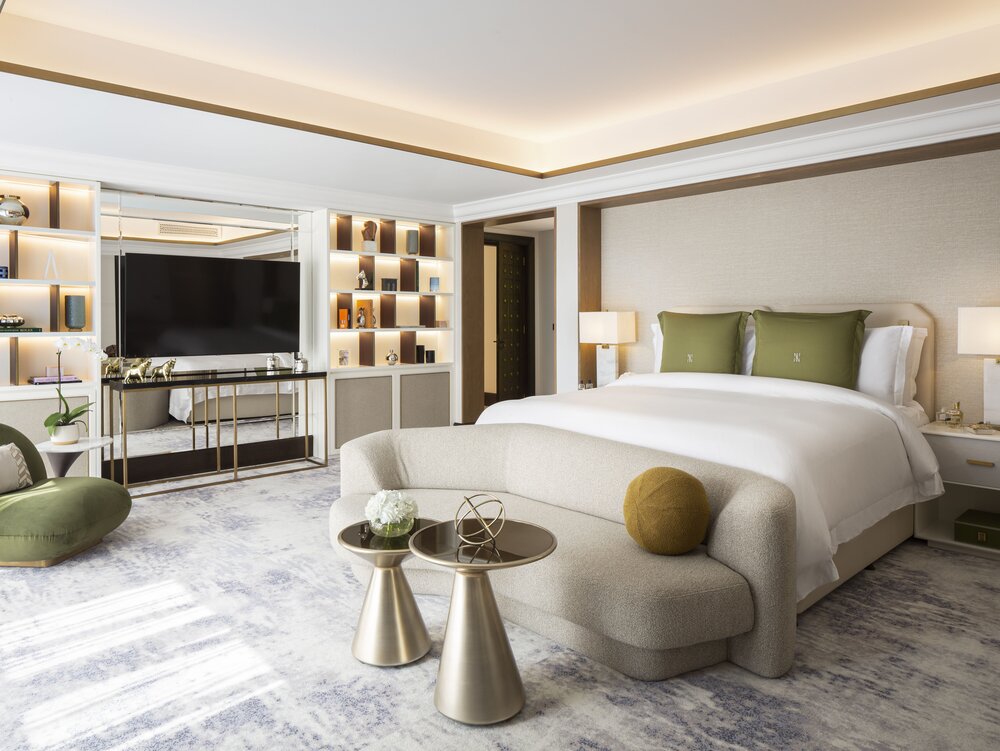 The villas were designed by Dubai-based Sahar Alyaseer
Aimed at multi-generational families, friends wanting a private escape and couples seeking a romantic getaway, Malakiya Villas are nestled along Madinat Jumeirah's leafy waterways, offering seclusion and discretion.
A dedicated team of private butlers fulfil guests' every whim by crafting out-of-the-ordinary experiences, from private yoga experiences in the garden to gastronomic experiences created by the resort's renowned chefs.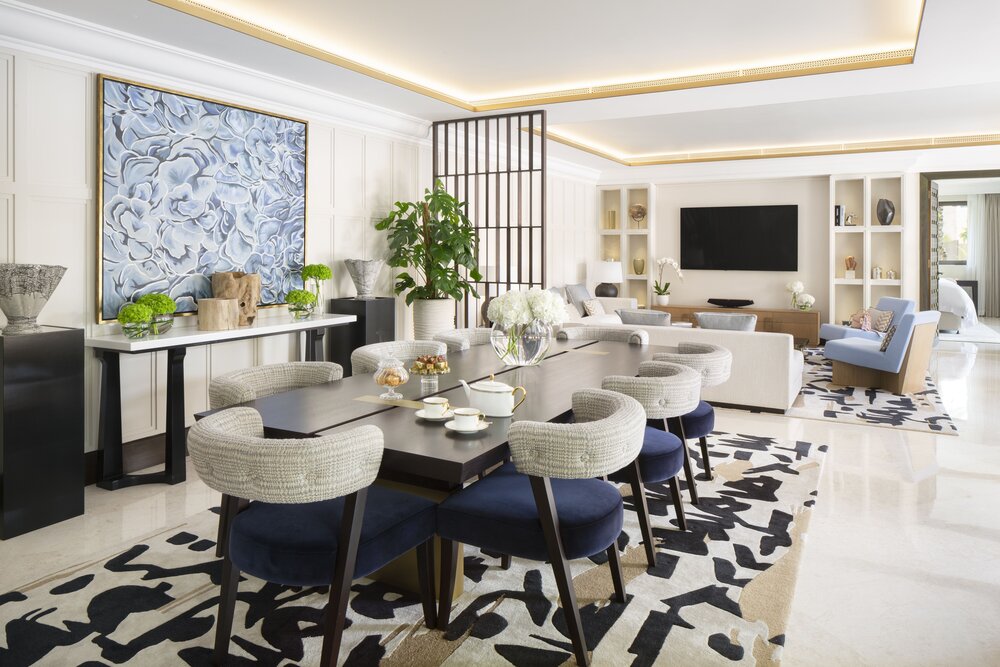 All villas are available in two- and three-bedroom configurations
Available in two- and three-bedroom configurations, all seven villas, including the Royal Malakiya Villa, come with a plunge pool, expansive private terrace, kitchen and access to Madinat Jumeirah's 2km private beach and exclusive pools, including Celeste, an adult-only infinity pool with sweeping views of the sea.
RELATED:
Jumeirah Group expands presence in Europe with Geneva acquisition
Jumeirah Group opens all-villa luxury resort in Bali
Dubai's '7-star' Burj Al Arab hotel offers free tours for kids
Upon arrival, guests have the option to embark on a traditional wooden abra boat that traverses the scenic waterways of Madinat Jumeirah. They are then welcomed into an exclusive reception area where they can enjoy refreshments while being personally attended to by their own dedicated butler who will accompany them to their villa.
For guests keen to explore Dubai, Malakiya Villas' dedicated concierge also offers curated itineraries featuring private experiences.
For more information, visit www.jumeirah.com/en/stay/dubai/malakiya-villas