The UAE-founded restaurant has opened a second branch, the first in the country's capital
Rosewood Abu Dhabi has unveiled BB Social Dining's first location in Abu Dhabi.
The home-grown culinary concept, first launched in Dubai's Financial District in 2017, specialises in taking flavours from around the world and incorporating them into creative dishes. The menu comprises a selection of modern cuisine with an inclusive approach to dining including vegan, vegetarian and meat-based dishes.
Guests are given the freedom to design their own experiences based on single-plate dishes of Baos, Bowls, Bites and BBQ specialties. The Abu Dhabi clientele will able to access exclusive menu items, while signature dishes include cauliflower popcorn, tuna crispy rice and wagyu katsu.
RELATED:
Rosewood Doha appoints Juan Samsó as managing director
Rosewood Milan to open in Italy 2025
Rosewood Vienna opens its doors
Co-founders Alexander Stump and Spero Panagakis said they aim to ensure every visitor receives the highest level of service and hospitality.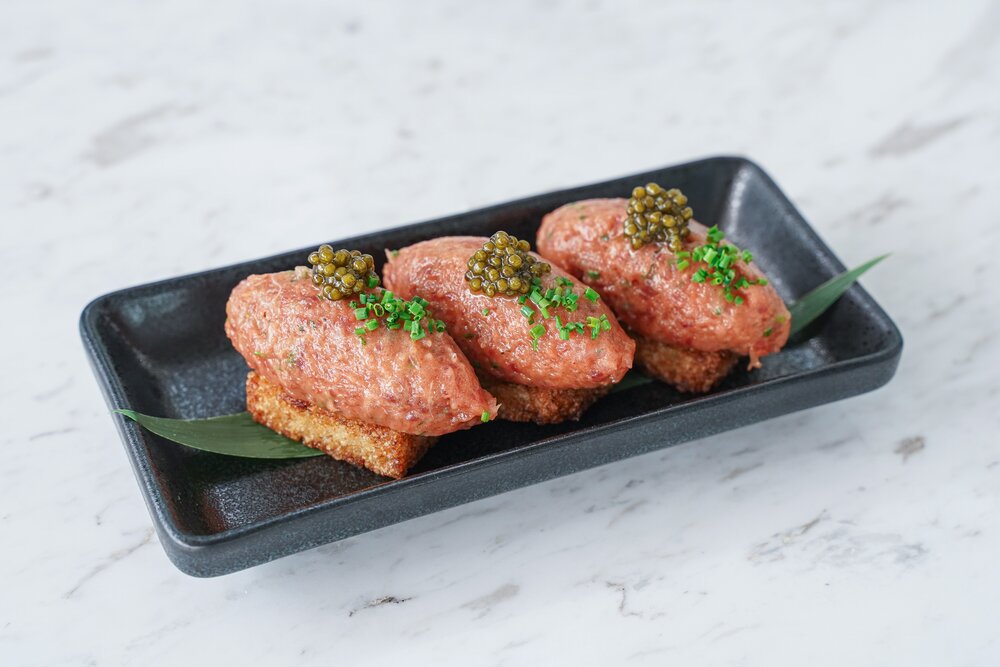 Crispy Tuna
Stump said: "Creating new dishes exclusively for the market has been a highlight of the launch, taking onboard the comments and feedback from many local diners pre and post-opening".
GET YOUR FREE TRAVEL & TOURISM INSIGHT REPORT PRODUCED IN ASSOCIATION WITH DELOITTE
Panagakis said he was excited to implement his sustainable ethos of a dining experience in the capital by working alongside many local farms and suppliers to continue his legacy of "soil to table" menu items.
For more information, visit www.thisisbbmenus.com