An unusual addition to Paris' hotel scene, the 25-room boutique concept is inspired by Japanese culture
Paris-based hospitality group Addresses Hotels – not to be confused with the UAE-based Address Hotels – has announced the opening of Hotel Hana.
Opening this month (October 2023), the hotel brings a taste of Japanese culture to the French capital.
Situated in close proximity to the Opéra Garnier and Galeries Lafayette, not far from the Bourse, Hotel Hana is the latest five-star property in the Adresses Hotels portfolio scattered throughout the busiest neighbourhoods of Paris with the brand aim "to take root without altering or disrupting their surroundings".
RELATED:
Dubai's Atlantis The Royal named among World's 50 Best Hotels
Leading Hotels of the World adds six new member properties
Gleneagles wins first accolade in World's 50 Best Hotels awards
Housed in a meticulously restored and redecorated building, Hotel Hana is a meeting of minds between Olivier Leone, an artistic director from the fashion industry, embarking on his inaugural hotel venture, and Laura Gonzalez, an acclaimed architect and interior designer.
The intimate 25-room hotel blends two contrasting aesthetics: the opulence of early 20th-century maximalism and the refined simplicity of Japanese minimalism.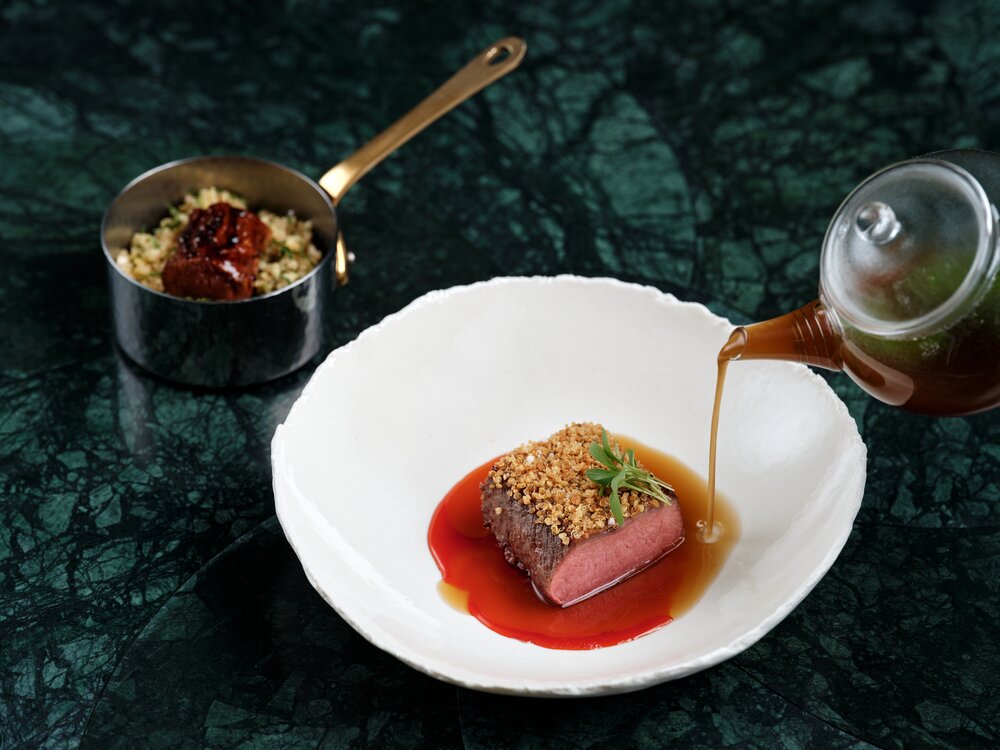 Dinner at Hanabi restaurant-bar
The property also features Hanabi restaurant-bar with a menu curated by culinary talents Shirley Garrier and Mathieu Zouhairi.
Guests can enjoy dishes such as egg mayonnaise with white sesame; beef tartare with nashi pear, and soba salad with marinated vegetables and miso sauce, bridging the divide between bistro traditions and refined Japanese cuisine, echoing the merging styles of the hotel.
For more information, visit www.hotelhana-paris.com