Guests will have access to the brand's latest resort wear collections
Zuma Mykonos will pair its contemporary dining experience with Louis Vuitton's resort wear lifestyle this summer.
The luxury fashion brand will take over two pop-up stores at Zuma Mykonos, to create a dedicated space for guests and shoppers to explore the summer collections, including ready-to-wear, accessories and leather goods.
RELATED:
Zuma Capri to launch at Italy's Capri Palace Jumeirah this season
Interview: Founder Rainer Becker on why Zuma is so popular
Zuma to debut new lifestyle concept in Mykonos, Greece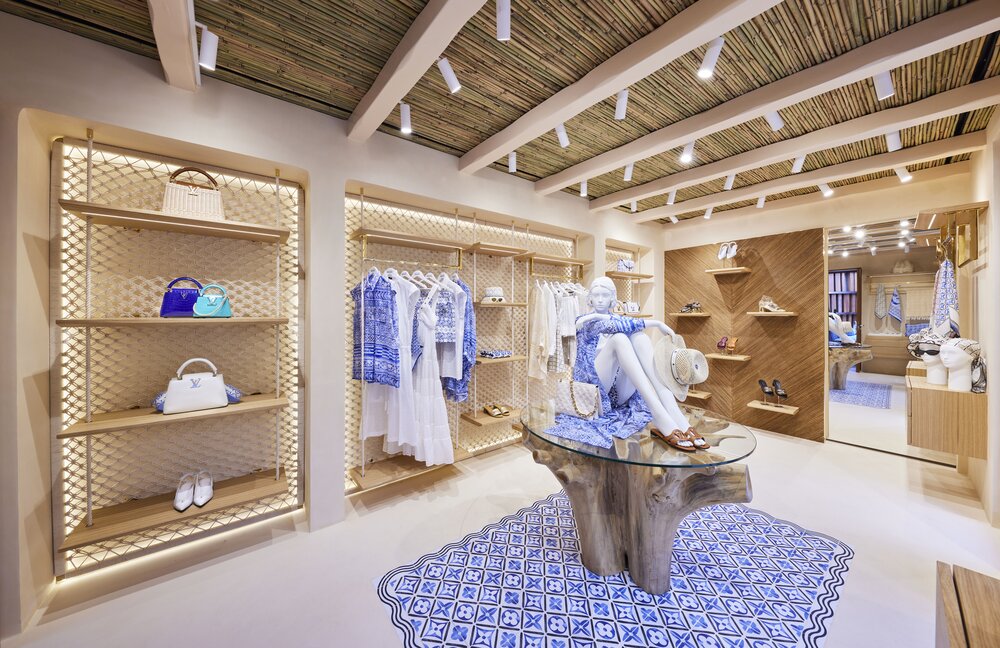 Guests can shop Louis Vuitton's resort wear collections
The two pop-up boutiques will "embrace the island's spirit", with Louis Vuitton's Monogram visible in white and neutral tones as guests arrive.
Visitors will be able to shop the exclusive "Neverfull Mykonos resort bag" and the "By the Pool" collection, before enjoying Zuma's infinity pool, sunset drinks or an izakaya dining experience in the restaurant.
GET YOUR FREE TRAVEL & TOURISM INSIGHT REPORT PRODUCED IN ASSOCIATION WITH DELOITTE
In August, Louis Vuitton will take over Zuma's infinity pool, with the brand's graphics and signature colours covering the pool beds and the pool.
For more information, visit zumarestaurant.com and www.louisvuitton.com