Plans include launching 30 Edge by Rotana-branded hotels by 2027
Rotana highlighted its growing portfolio of brands and properties at ITB Berlin, which took place from 7 to 9 March 2023.
At the show, Rotana presented its burgeoning expansion plans across the MENAT (Middle East, Africa, Eastern Europe and Türkiye) region, as well as its newest brand Edge by Rotana.
Launched in May 2022, Edge by Rotana is a collection of independent properties that maintain their individuality while capitalising on access to Rotana's extensive network and systems.
With the aim to operate around 30 Edge by Rotana properties in the region by 2027, Rotana recently announced the openings of two Edge by Rotana hotels in the UAE, Arabian Park and Damac Hills 2 in Dubai. The group has also signed an agreement for an Edge by Rotana hotel in Istanbul.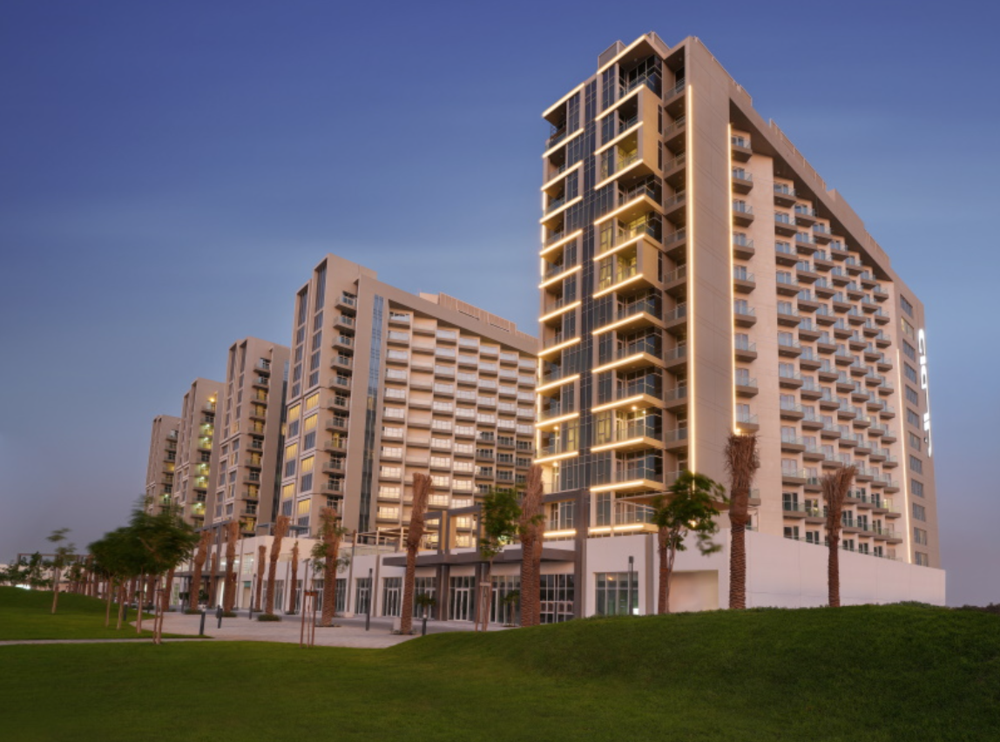 Damac Hills 2
Looking ahead, Rotana has signed agreements for new openings, including the management agreement of Bloom Arjaan by Rotana located in Abu Dhabi's Saadiyat Island in the UAE.
Rotana will make its debut in the Algerian market with the launch of Azure Rotana Resort & Spa in Oran, scheduled to open next quarter. Over in Egypt, Luxor Rotana will launch by the end of 2023 and is one of six new Rotana planned to open in the country, with properties in the pipeline for New Cairo and the north coast in 2024.
WANT A NEW CAREER IN TRAVEL? CLICK HERE
As part of the Abu Dhabi, Kingdom of Saudi Arabia (KSA) and Morocco stands, Rotana also showcased its most popular hotels among its portfolio of 72 operating hotels in 25 tourist cities in Europe and, in particular, Germany.
Rotana currently serves more than six million guests per year with 10,012 keys across 36 hotels in the UAE alone.
In 2022, Germany was a key inbound market for the group. It's leading GCC hotels and resorts include Saadiyat Rotana Resort & Villas, Beach Rotana and Khalidiya Palace Rayhaan by Rotana in Abu Dhabi; Amwaj Rotana in Dubai; Fujairah Rotana Resort & Spa, and The Cove Rotana Resort, Ras Al Khaimah.
RELATED:
How I got here: Guy Hutchinson, CEO & President of the Rotana Hotel Management Company
Interview: President and CEO Guy Hutchinson explains why Rotana's hotel brands are a sound investment
Rotana continues Saudi expansion with new Dammam hotel
Commenting on the announcements, Rotana president and CEO Guy Hutchinson said: "Germany and the European market at large, remains one the leading feeder markets for Rotana with a consistently growing influx of inbound visitors.
"Building on our close network of partners and tourism boards, we are confident our new openings in key markets across the MENAT region and beyond, will positively contribute towards regional and global tourism goals.
"ITB Berlin offers the perfect opportunity to connect with peers and industry professionals and I look forward to strengthening our partnerships and continuing the conversation around Rotana, ensuring we remain focused on our unremitting commitment to deliver on our singular brand promise 'Treasured Time' for guests across the globe."
For more information, visit www.rotana.com