Asksuite developed the customised omnichannel guest automation chatbot for the hotel
Palazzo Versace Dubai is set to launch its first ever AI-powered chatbot in collaboration with Asksuite.
Named 'ORA', the chatbot is programmed to provide enhanced customer support, based on the online user behaviour of the luxury hotel's guests.
ORA will be available to serve hotel guests on the website, WhatsApp, Google, Meta messenger and Rooms (via QR codes), serving as a holistic guide by helping guests book a room, make restaurant reservations, book spa services and raise enquiry forms for corporate meetings, social events and weddings.
RELATED:
Trip.com launches TripGen chatbot to assist customers
Dubai most popular Gen Z travel destination on TikTok
Meliá launches TikTok channel in bid to engage with Gen Z
The bot also allows online shoppers to buy premium gifts, cakes, bouquets and e-gift vouchers on Palazzo Versace Dubai's e-commerce platforms, including the Flower Shop.
Commenting on the announcement, Palazzo Versace Dubai managing director and Palazzo Hospitality founder Monther Darwish said: "Palazzo Versace Dubai continues to lead the way in the hospitality industry, and our adoption of an AI-powered chatbot platform is yet another cutting-edge step we have taken towards future-proofing our business. As the industry continues to move into an increasingly digital world, we strive to remain at the forefront of growth and innovation and continue to pioneer new hotel experiences for our guests."
WANT A NEW CAREER IN TRAVEL? CLICK HERE
Asksuite CEO Rodrigo Teixeira added: "For us, the Middle East market is a priority both due to the high need to adopt Artificial Intelligence in service automation, providing 24/7 answers to travellers from all over the world, as well as the adoption of WhatsApp, which is also a channel integrated to our platform that is growing in the hotel industry in all countries. For us, having Palazzo Versace Dubai as a customer is especially important, being one of the top luxury hotel properties in the region."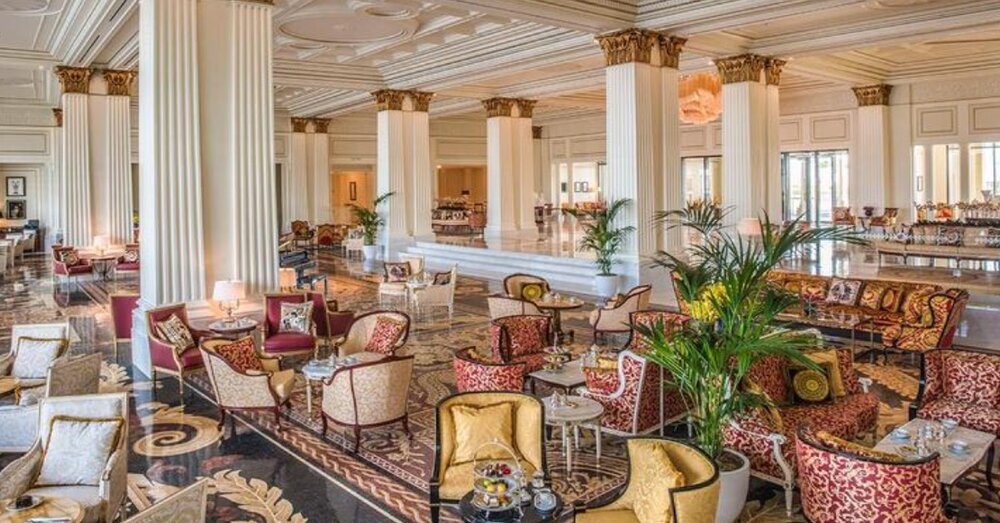 Palazzo Versace Dubai's "ORA" will be available to serve guests on multiple platforms
Asksuite has collaborated with more than 3,100 hotels in more than 50 countries in the past five years.
EMEA sales director David Byrne said: "Travellers are increasingly digital, and they no longer want to make international calls to ask their questions before booking, nor read a lot of information. The future and the present are AI conversational marketing, and we bring that across the hotel's website, social media, and messaging channels, all integrated into the hotel's booking engine. It's very powerful!"
For more information, visit www.palazzoversace.ae
Don't Miss...
Royal Caribbean Arabia's Mohamed Saeed on 2023's best-selling cruises and incentives for agents