Hotel aims to attract guests with celebrity back specialist Garry Trainer
As the wellness travel trend grows, Mandarin Oriental Jumeira, Dubai is set to welcome celebrity back care specialist Garry Trainer as a visiting practitioner.
Trainer has been practising his unique combination of osteopathy, acupuncture and massage for more than 40 years, and counts celebrities such as Sir Lewis Hamilton, Justin Bieber, Stella McCartney and Gwyneth Paltrow, as well as Premiership football players and elite athletes among his list of clients.
Trainer will offer Mandarin Oriental Jumeira, Dubai guests holistic healing and chronic pain relief in personalised sessions.
RELATED:
Mandarin Oriental to open first resort in Greece this summer
Mandarin Oriental Exclusive Homes debuts in Bali
Dubai's Damac Group to operate Mandarin Oriental Maldives resort
A New Zealander by birth, Trainer was crippled by back pain at an early age following a severe rugby injury, which led him to train in osteopathy, acupuncture and massage in the UK. Honing his skills to develop treatments with immediate results and tangible relief, Garry's therapies work deeply on the muscular, skeletal and nervous systems, which must work in tandem to produce and maintain pain-free and efficient movement.
The extensive range of treatments and therapies offered by Trainer will closely mirror the services available at his clinics in London, where he offers medication-free pain relief to restore mobility, bypassing the need for conventional medicine.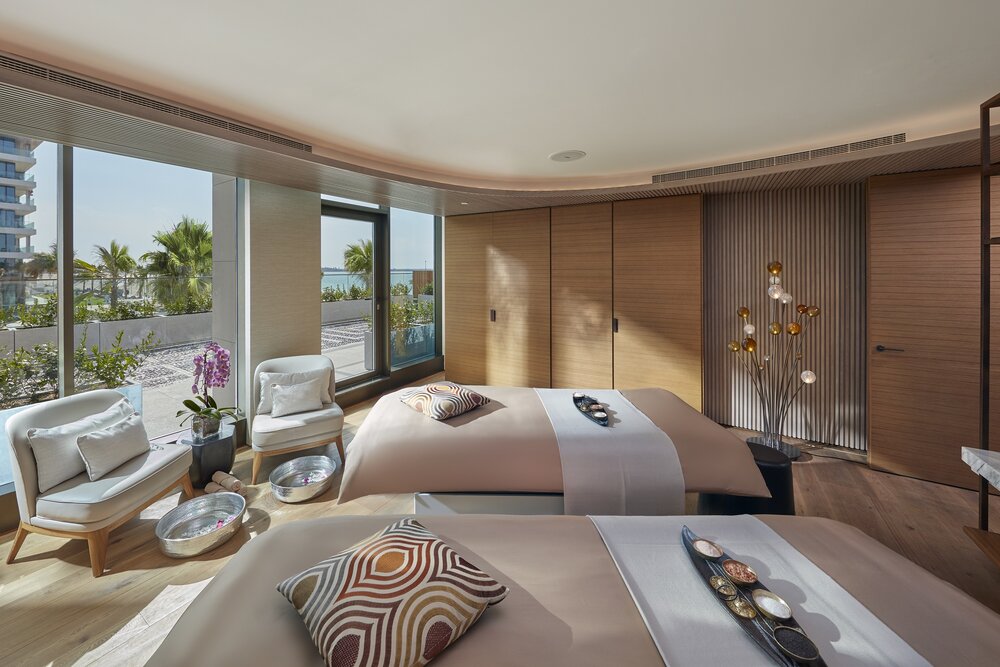 Garry Trainer will be in residency at the hotel from 15 to 20 May
Treatments include:
Body Tune-Up
60 minutes (including 15-minute consultation) AED1,350
A combination of massage, acupuncture and osteopathy to restore overall body function and maintain the body to prevent breakdown.
Acute or Chronic Back Treatment
60 minutes (including 15-minute consultation) AED 1,350
A bespoke treatment focusing specifically on the neck and back for those that suffer with acute or chronic back pain, using Garry's personalised techniques, stretches and strengthening exercises to help release tension, relieve pain and improve mobility.
GET YOUR FREE TRAVEL & TOURISM INSIGHT REPORT PRODUCED IN ASSOCIATION WITH DELOITTE
Stress Reducer & Antidote
60 minutes (including 15-minute consultation) AED1,350
An effective combination of deep tissue massage and acupuncture to relieve tension and reduce stress. Deep tissue techniques work on trigger points of the muscles to slowly release restrictions together with fine needles, which are inserted into exact points to help relieve pain. Breathing techniques are used to aid relaxation and promote an overall sense of wellbeing, while the natural release of endorphins in the body help to evoke positivity and happiness.
Garry Trainer will be in residency at the hotel for a week from 15 to 20 May 2023 and is available for private consultations, as well as personalised treatment combinations.
For more information or to make a reservation, call +971 4 777 2243 or email modub-spa@mohg.com
Don't Miss...
Royal Caribbean Arabia's Mohamed Saeed on 2023's best-selling cruises and incentives for agents