An adventurer has become first person to visit every country without taking an airplane
Maldivian resort Oblu Xperience Ailafushi was chosen as the final stop for Danish traveller and adventurer Torbjørn C Pedersen final stop on an airplane-free world tour.
Known by friends as Thor, the Dane has become the first person to visit every single country in the world entirely without using air travel in one single unbroken journey that has taken him 10 years.
Pedersen's travel project, called 'Once Upon a Saga', started in 2013 in Denmark and has taken him through Europe, the Americas, Africa, the Middle East, Asia and the Pacific by car, bus, train, boat and on foot.
He arrived in Malé, capital of the Maldives, his final destination and 203rd visited country, on board a container ship.
RELATED:
UAE-based Arabian Adventures expands destination portfolio to the Maldives
Soneva extends all-inclusive concept across Maldives and Thailand resorts
Maldives resort now accepting payment in cryptocurrency
Speaking about his adventure, Pedersen said: "I set out to visit every country in the world without flying because no one had ever done it before. I used to work in logistics and thought it would be a fun way to use my skills. I like a challenge, but I can safely say this has been the biggest logistical challenge I have ever come across."
Pedersen originally expected his journey to last four years, but it ended up taking much longer due to challenges including visa issues, political unrest and the Covid-19 pandemic, which kept him in Hong Kong for two years just when there were only a few countries left to visit.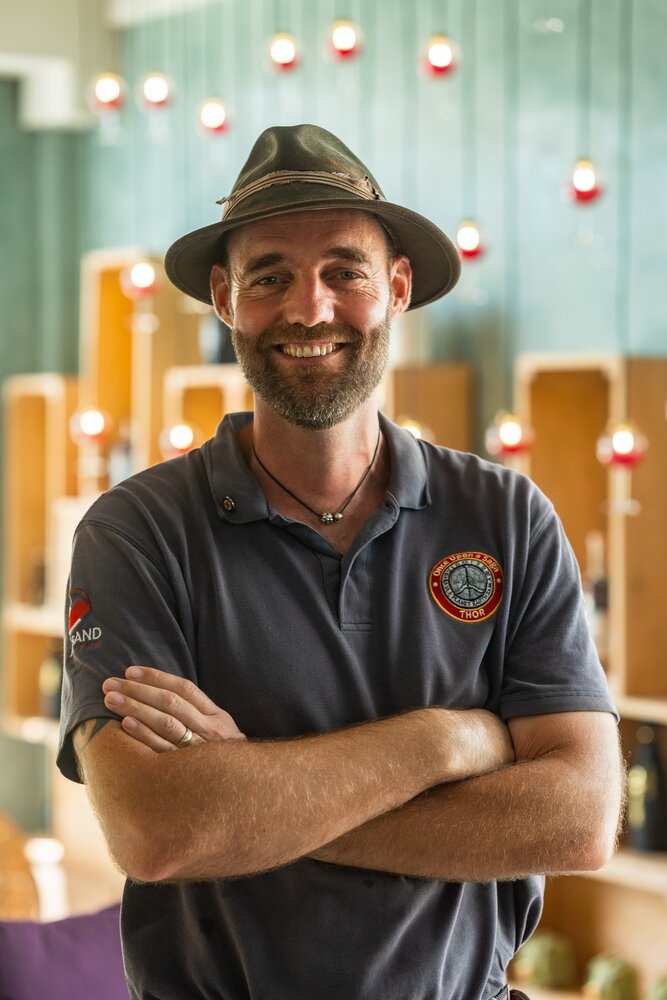 Torbjørn C. Pedersen
Pedersen added: "I am deeply grateful to all the people who have assisted me in whichever way throughout the journey, most importantly, my wife Lemy, and my family, friends, strangers who became friends, people who contributed and companies that provided help, including Oblu Xperience Ailafushi for the final stay."
GET YOUR FREE TRAVEL & TOURISM INSIGHT REPORT PRODUCED IN ASSOCIATION WITH DELOITTE
The adventurer aims to use the project to promote peace, understanding and cultural exchange between countries, and to showcase the beauty and diversity of the world via his blog www.onceuponasaga.dk.
Pedersen has also worked to raise awareness of global issues such as poverty, inequality, and climate change with associations such as the international Red Cross.
For more information, visit www.coloursofoblu.com/oblu-xperience-ailafushi