The five-star Cape of Senses will open in July 2023
Cape of Senses, a five-star, adults-only spa hotel on Lake Garda is due to open its doors to guests on 8 July 2023.
Situated 240 metres above Lake Garda, the retreat will offer spectacular views of the lake and mountains and year-round relaxation, encouraging guests to slow down and reconnect with their senses.
The family-owned property will feature 55 suites and six suite categories. Guests can expect spacious rooms with key features including private pools, jacuzzis, free-standing bathtubs, sunbathing and lounge areas, rooftop terraces and gazebos.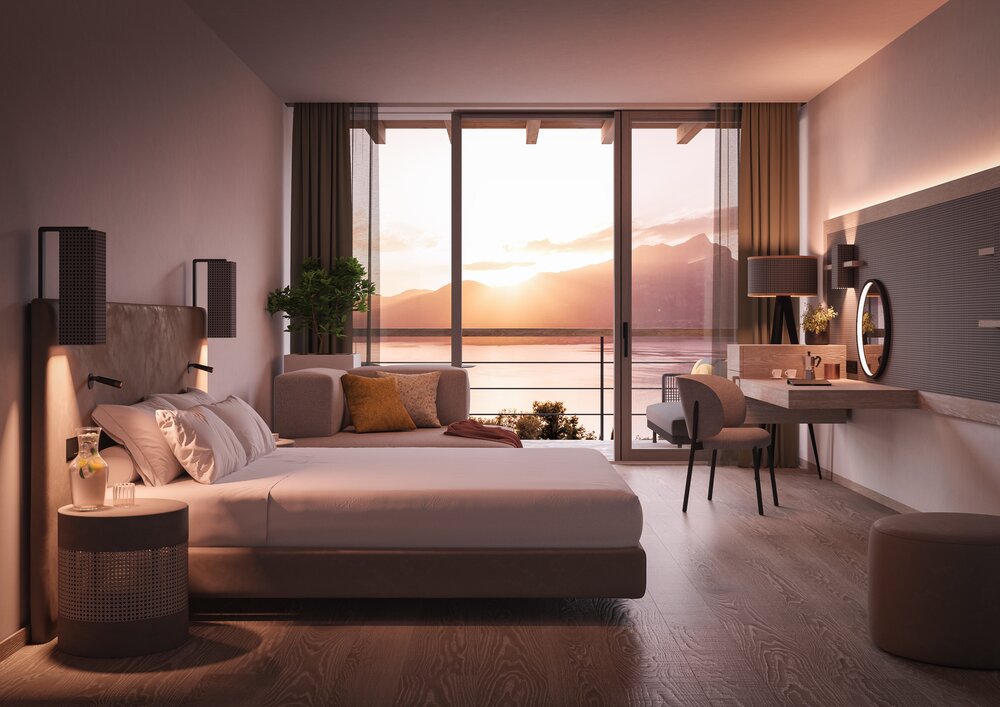 Junior suite
The 2,000-square-metre Senses Spa will offer an extensive range of facilities, including pools, a sauna, a fitness area, and treatment rooms. A variety of treatments will use natural, sustainably-sourced products that are designed to engage the senses.
In-between treatments, guests will also be able to enjoy the spa library or take a stroll in the spa garden, which includes a yoga platform.
Guests will also have access to the outdoor, private heated infinity pool and jacuzzi with full 180-degree views overlooking the lake, as well as the indoor pool.
RELATED:
Marriott signs The Ritz-Carlton, Bellagio in Lake Como
15 of 2022's best new luxury hotels
Como Hotels and Resort to launch first French property
There will be a choice of two restaurants, offering locally sourced Mediterranean cuisine at either the fine-dining concept Al Tramonto or traditional Osteria La Pergola.
Alternatively, guests will also be able to enjoy breakfast at the rooftop garden or in the comfort of their own suites.
A lounge bar and bistro area will serve light refreshments. After dining, guests can take a leisurely walk around the hotel's gardens, taking in the aromatic scents of the Italian lemon and olive trees.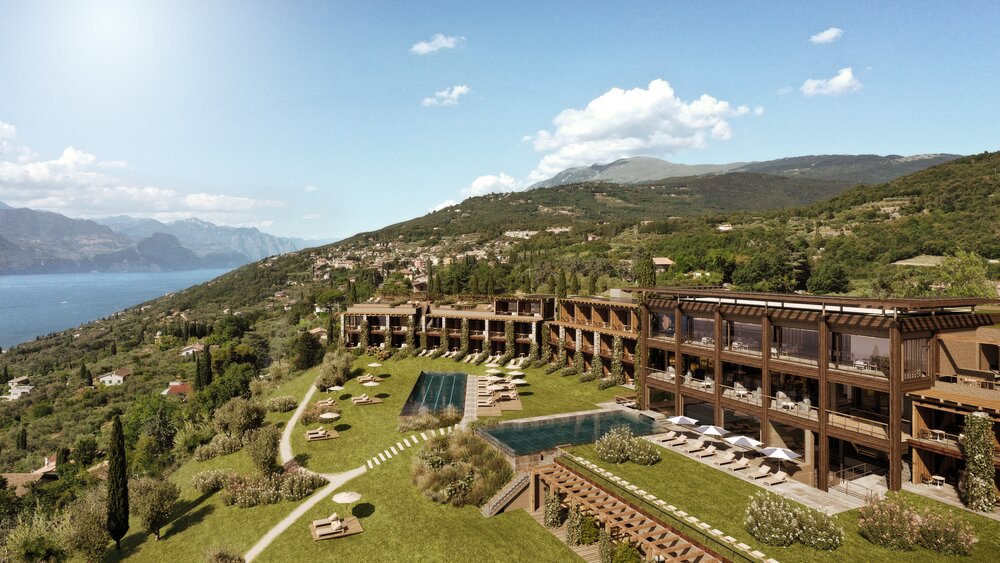 The resort overlooks Lake Garda
In addition, an extensive range of year-round, on-site activities and local experiences will be available to book through the hotel's concierge service. Guests can choose from a private dinner on a lake jetty or vineyard picnic to a private sailing tour or cooking school with locals.
Cape of Senses general manager Alina Deutsch commented: "We are delighted about the imminent opening of Cape of Senses, Lake Garda. With out-of-this-world views, incredible sunsets and sensory spa hideaway concept, we look forward to welcoming guests for the first time this summer and providing them with a blissful, Italian experience."
For more information, visit www.capeofsenses.com
Don't Miss...
Royal Caribbean Arabia's Mohamed Saeed on 2023's best-selling cruises and incentives for agents