Gucci Giardino 25 will take up residence on the French Riviera until 5 August 2023
This summer, The Maybourne Riviera at Roquebrune Cap-Martin in France is serving as the temporary home of Florence's famous Gucci Giardino 25, Gucci's all-day café and cocktail bar.
The pop-up is being housed at Michelin-starred Ceto, a restaurant nestled at the top of The Maybourne Riviera hotel.
Ceto's bar has undergone a transformation bringing the world of Gucci to the French Riviera. Inspired by the modernist location, the fashion house has introduced its unique aesthetic to the space, elevated by the panoramic views above the glistening Mediterranean Sea.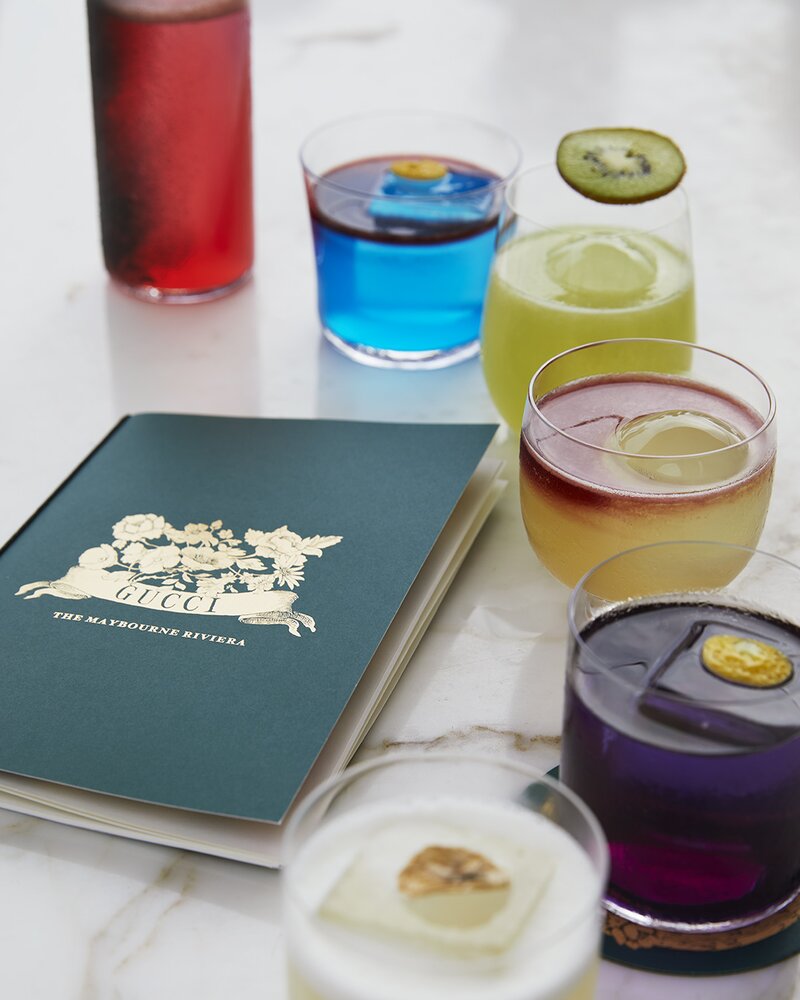 Cocktails envisioned by Martina Bonci
Pale tones and stripe patterns paired with wood, linens and rattan details are intended to evoke summer days on the Cote d'Azur, providing guests with an ambiant setting to enjoy the new selection of cocktails envisioned by Martina Bonci, mixologist at the helm of Giardino 25.
RELATED:
New luxury hotel The Maybourne Riviera now open in Côte d'Azur
Interview: Sami Matta on making a hotel a dining destination
Anantara makes French debut in Nice
Gucci Giardino 25 at Ceto offers a menu of eight carefully curated drinks including the classic Mémoire di Negroni.
Gucci Giardino 25 at Ceto will run until the 5 August 2023, Tuesday to Saturday, from 5pm until midnight. Walk-ins only. For more information, visit www.maybourneriviera.com