The newly enhanced aircraft will join the fleet in Q3 2023
Etihad Airways is showcasing a suite of new products and enhancements at the Arabian Travel Market in Dubai this week.
The Business cabin features a customised version of the airline's Elements seat manufactured by Collins. Etihad is the first airline in the world to introduce the Elements seat on the Boeing 787.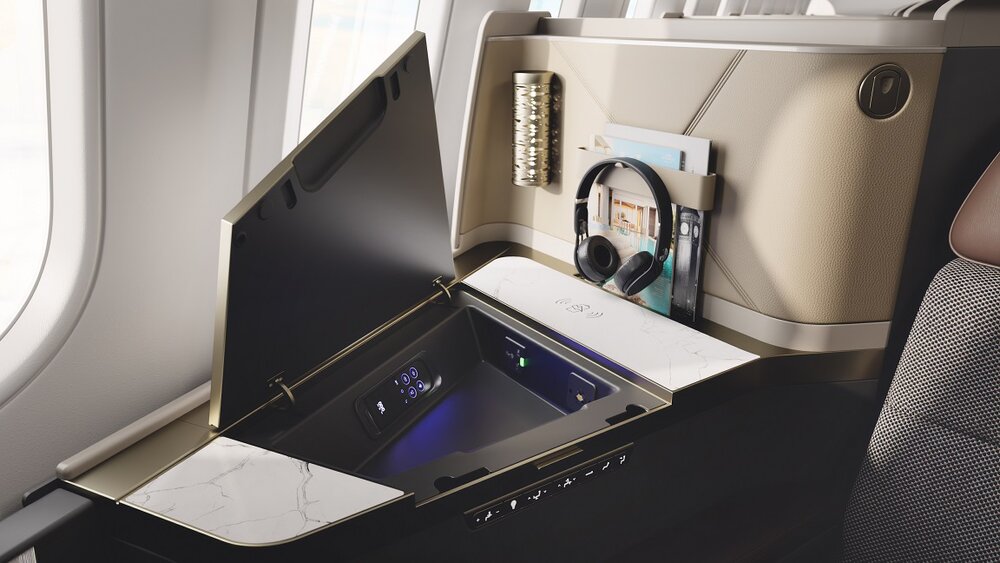 The new seats will provide guests with a comfortable and spacious environment with added privacy provided by a suite door. The height of the suite has been further increased from the A350's debut model, offering even greater privacy for guests.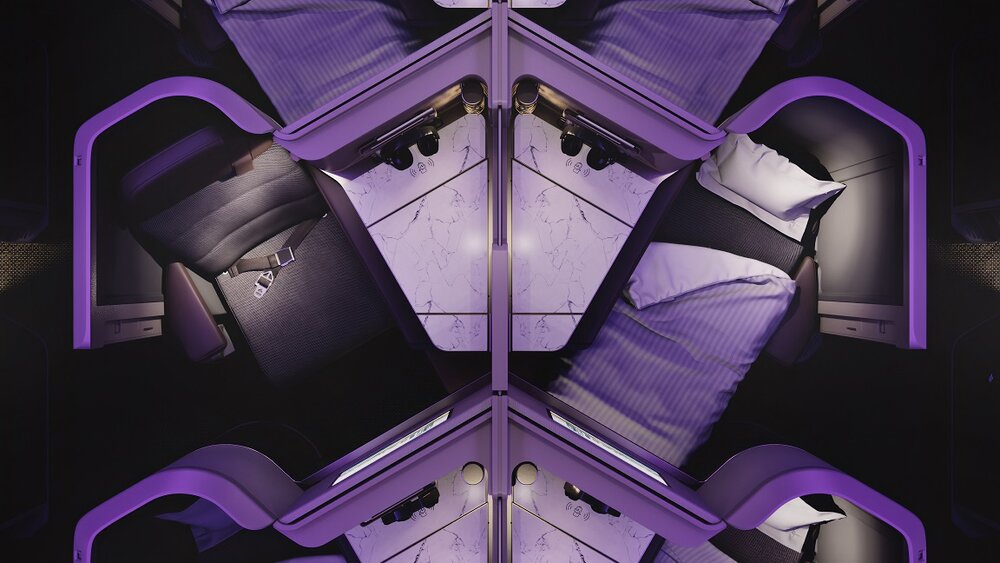 Each of the 32 Business seats has direct aisle access with the cabin designed in a 1-2-1 configuration offering comfort and privacy whether travelling individually or with companions. The seats recline to a fully lie-flat-bed 78 inches in length and feature a 17.3-inch 4K TV screen, Bluetooth headphone pairing, multiple charging ports and wireless charging, and plenty of storage.
RELATED:
Etihad launches 'Wi-Fly' with free access to WhatsApp
Etihad adds extra flights to Toronto
Etihad Airways and China Southern Airlines sign new MOU
In Economy, the new aircraft joining the fleet will feature 271 seats that are lighter in weight than the current fleet and therefore more fuel efficient.
Additional adjustments include a slimmer profile armrest, and guests can also enjoy an extensive range of entertainment on the 13.3-inch 4K touch-screen monitor, which includes a USB charging port.
The 787 Dreamliner is fitted with a new connectivity solution from Viasat using Ka-band technology, which offers high-speed Wi-Fi with streaming capabilities on board, as well as Live TV, including news and sport channels.
Etihad recently introduced new Wi-Fly packages on its wide-body fleet with Chat and Surf packages offering unlimited data. Etihad Guest members, including those who enrol just before the flight, are rewarded with free 'Chat' packages while they fly.
WANT A NEW CAREER IN TRAVEL? CLICK HERE
Etihad Airways chief executive officer Antonoaldo Neves said: "Etihad's new 787 Dreamliner cabin interior showcases further enhancements to our cabins. Our new business class [seats] take the guest experience to new heights with the second evolution of the Business Studio, which was launched on the Airbus A350-1000 last year.
"We remain fully committed to providing industry-leading experiences for our guests. This year is about growth for Etihad. As well as enhancing our guest experience and adding aircraft to our fleet, we've announced new routes for our network, including Kolkata last month, Lisbon, Malaga and Mykonos this summer and Copenhagen and Dusseldorf in the fourth quarter."
For more information, visit www.etihad.com
Don't Miss...
Royal Caribbean Arabia's Mohamed Saeed on 2023's best-selling cruises and incentives for agents