The 221-room hotel will have six restaurants and bars and a lagoon with ocean views
Ennismore has announced that it will open Mondrian Abu Dhabi, marking the first Mondrian property in the UAE.
Opening in 2024 and located in the city's downtown area alongside Abu Dhabi canal, Mondrian Abu Dhabi will offer waterfront views overlooking Reem Island and Maryah Island and the city skyline.
The project has already broken ground and will join the Mondrian portfolio of seven operating hotels.
BECOME A TRAVEL COUNSELLOR: JOIN THE VIRTUAL DISCOVERY SESSION ONLINE ON THURSDAY 23 MARCH
Mondrian Abu Dhabi will feature 221 rooms and 80 serviced apartments, as well as six restaurants, a ballroom, four meeting rooms, a spa, a swimming pool, a kid's club, a retail area and a fitness area.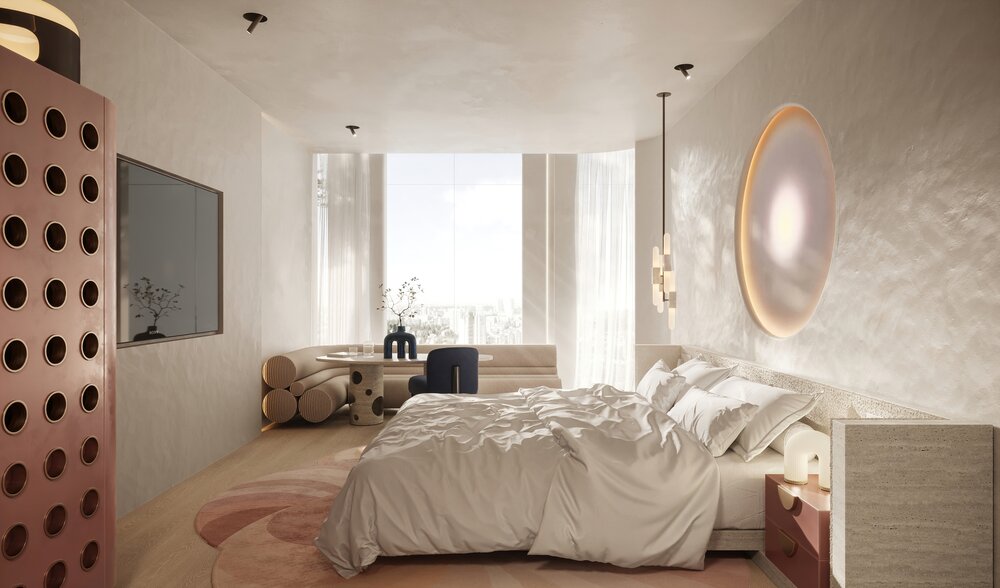 Mondrian Abu Dhabi standard room
RELATED:
Ennismore's Mama Shelter to make Moroccan debut
Mondrian to open first Saudi Arabia property
Ennismore announces first SO/ development in Saudi Arabia
Brand chief operating officer of Mondrian at Ennismore Chadi Farhat said: "We are very proud to collaborate with Al Hazoom Group to bring the iconic Mondrian brand to Abu Dhabi in this breathtaking waterfront location.
"Mondrian Abu Dhabi will undoubtedly become one of the most sought-after destinations for lifestyle, hospitality, culinary and mixology experiences. With an imaginative design by Tristan Du Pleiss, [the hotel] will certainly be a feast for the senses."
The Mondrian brand sits under Ennismore. Other Ennismore properties in the UAE include SLS Dubai, Hyde Dubai and 25hours Hotel One Central, which will soon be joined by the upcoming SO/Uptown Dubai.
For more information, visit www.ennismore.com