Passengers can check-in for flights, drop off luggage and shop for travel essentials
Just launched, the Emirates City Check‑in and Travel Store enables customers to conveniently book travel and save time at the airport by checking in and dropping their bags in advance.
Now open in ICD Brookfield Place in Dubai International Financial Centre (DIFC), the facility allows customers to drop their luggage between four and 24 hours before a flight.
Open from 8am to 10pm daily, customers can also visit the space to check in using either the self check-in kiosks or the dedicated check-in desks manned by Emirates agents.
RELATED:
Emirates to launch daily flights to Toronto to meet demand
Emirates and Air Canada launch joint loyalty programme
Emirates increases flights from Dubai to Bangkok
Help is also available from Sara, a portable robotic check-in system that can match faces with scanned passports, check passengers in and guide them to the luggage drop area.
Visitors can also get expert advice and offers on trending destinations, while dedicated travel consultants can assist with purchasing tickets for future journeys, managing current bookings, purchasing upgrades, selecting preferred seats, and arranging extra baggage allowance.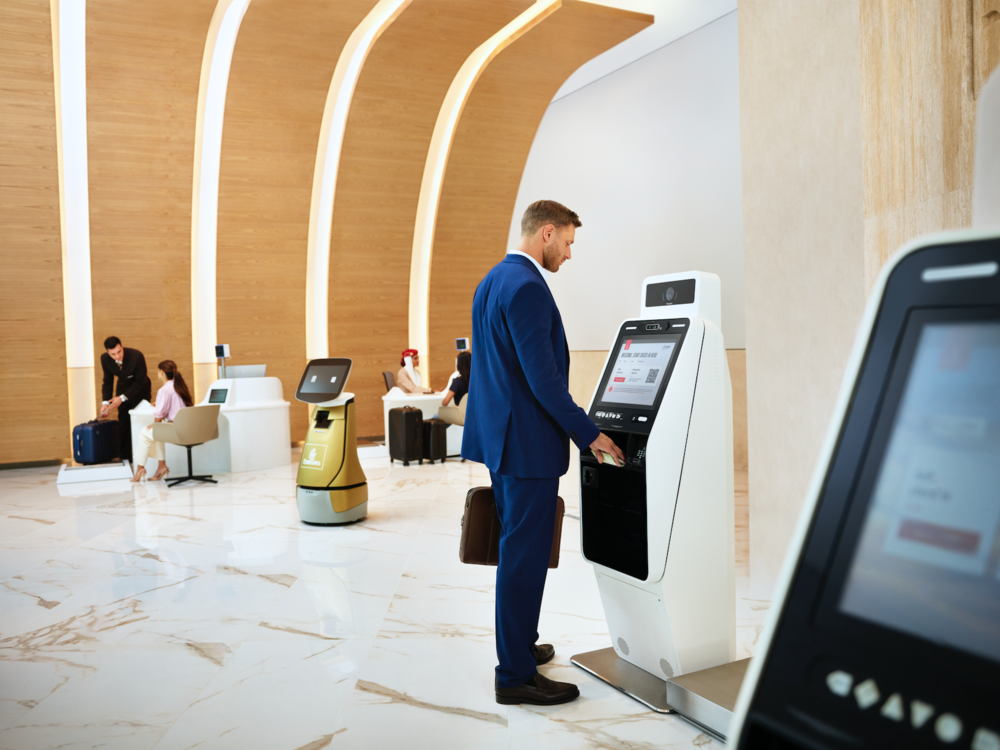 Emirates City Check-In and Travel store
Emirates chief operating officer Adel al Redha commented: "Emirates City Check-In and Travel store is our latest addition to the Emirates travel experience, showing our commitment to providing customers with an array of check-in options. Our new location is the first ultra-convenient check-in and baggage drop facility conveniently located in the DIFC area. People can use it to avoid busy periods at the airport and minimise queuing. We are pleased to collaborate with ICD Brookfield on this project and look forward to providing our customers with more technology-focused solutions in the future."
ICD Brookfield CEO Rob Devereux added: "We are thrilled to welcome the Emirates City Check-In and Travel store to ICD Brookfield Place, further enhancing our ecosystem as an attractive destination for workers, visitors and residents."
For more information, visit www.emirates.com
Don't Miss...
Royal Caribbean Arabia's Mohamed Saeed on 2023's best-selling cruises and incentives for agents