The airline will help promote the east coast Australian state to international travellers
Dubai-based Emirates, the world's largest international airline, today announced its strategic partnership with Destination NSW, the New South Wales Government's tourism and major events agency.
As part of the partnership, Emirates has enhanced capacity for its Dubai-to-Sydney route and currently operates three daily flights, including a double daily A380 service.
The airline is also seeing rising interest for its newly introduced Premium Economy product to Sydney, which is available on every flight on the route.
GET YOUR FREE TRAVEL & TOURISM INSIGHT REPORT PRODUCED IN ASSOCIATION WITH DELOITTE
The collaboration is supported through the NSW Government Aviation Attraction Fund, which aims to rebuild aviation capacity to its pre-pandemic state.
For travel clients, it provides an increased opportunity for them to discover Sydney and the captivating region of New South Wales.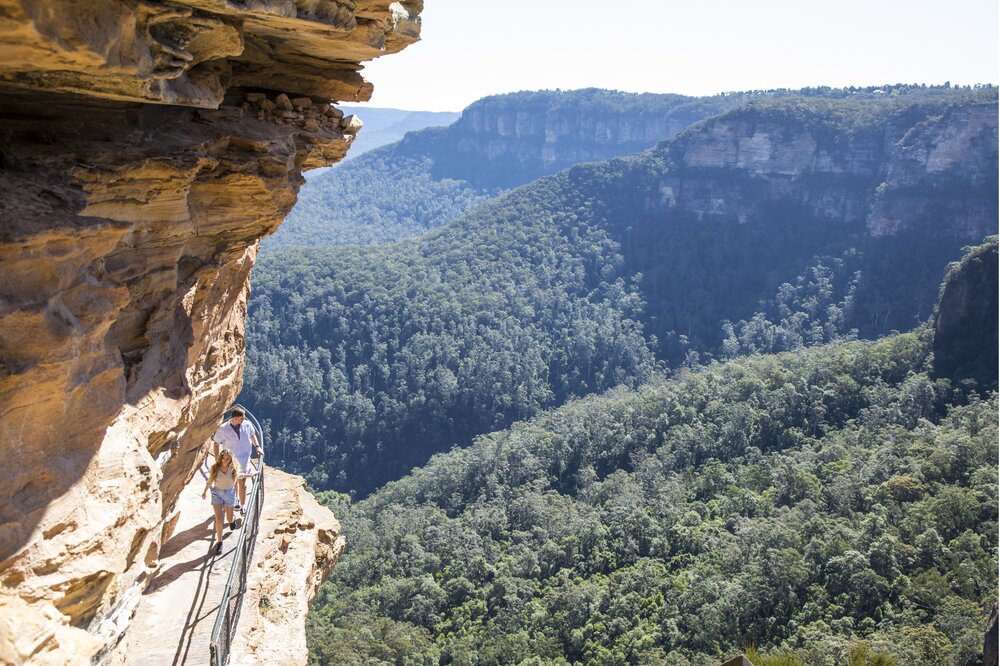 Wentworth Falls Track, Blue Mountains National Park
Highlights include NSW's capital, Sydney, where there are world-famous beaches, a buzzing arts and culture scene, diverse communities and welcoming neighbourhoods. It's also home to attractions such as the Sydney Opera House and Sydney Harbour Bridge, and a range of events like Vivid Sydney and SXSW Sydney.
Within comfortable driving distance from the city, travellers can find themselves among vast outback plains and in wine country. They can venture through lush rainforests, hear Dreamtime stories from the oldest living culture on earth and even carve up the slopes on the NSW snowfields. This unique combination of culture and nature is what makes NSW the most popular of all Australian states among international travellers.