UAE travel agencies are reporting a 25% increase, says Gulf Reps CEO
With Eid Al-Fitr falling next week, travel agents are seeing a marked spike in bookings.
Sammy Musa, CEO at Gulf Reps said: "Recent reports are showing that travel agencies in the UAE are already seeing 25% increase in travel bookings compared to the same period last year and, with airlines like FlyDubai offering special discounted rates to 20 destinations, it's clear that this will be a bumper period for outbound travel from the region.
"Of course, from UAE this will give rise to a lot of VFR [visiting friends and relatives] travel but, in terms of leisure, I would envisage that we will see the same key destinations performing well. Destinations like Turkey, Georgia, Azerbaijan and Egypt will be the likely winners in terms of short-haul trips, while destinations such as the UK, France, Italy, Germany, Spain and Portugal should see good numbers from the region in terms of medium-haul."
RELATED:
Revealed: Easter and Ramadan travel habits of UAE travellers
Europe hotel rates see inflated spike
Wego partners with Japan
According to Skyscanner, 39% of travellers from the UAE are looking for trips that are one to two weeks long, while the majority – almost half (49%) are searching for a trip of a week or less during Eid, with short-haul breaks in the Middle East proving popular.
Musa added: "This year will see the first in some time where the gap between Eid al-Fitr and the summer holidays gives us a real opportunity to see a marked double peak in terms of travel from the GCC. Eid Al Fitr will fall around 22 April [2023] and, since this is a weekend, the expectation is that GCC countries will give additional days of National holiday post-Eid and residents are likely to extend this, giving rise to a nine-day break.
"This year the opening of the Asian countries will also give rise to greater interest in Indonesia, Thailand, Hong Kong, Singapore, Japan and Malaysia, though I don't expect the numbers for these destinations to reach pre-pandemic level until well into 2024."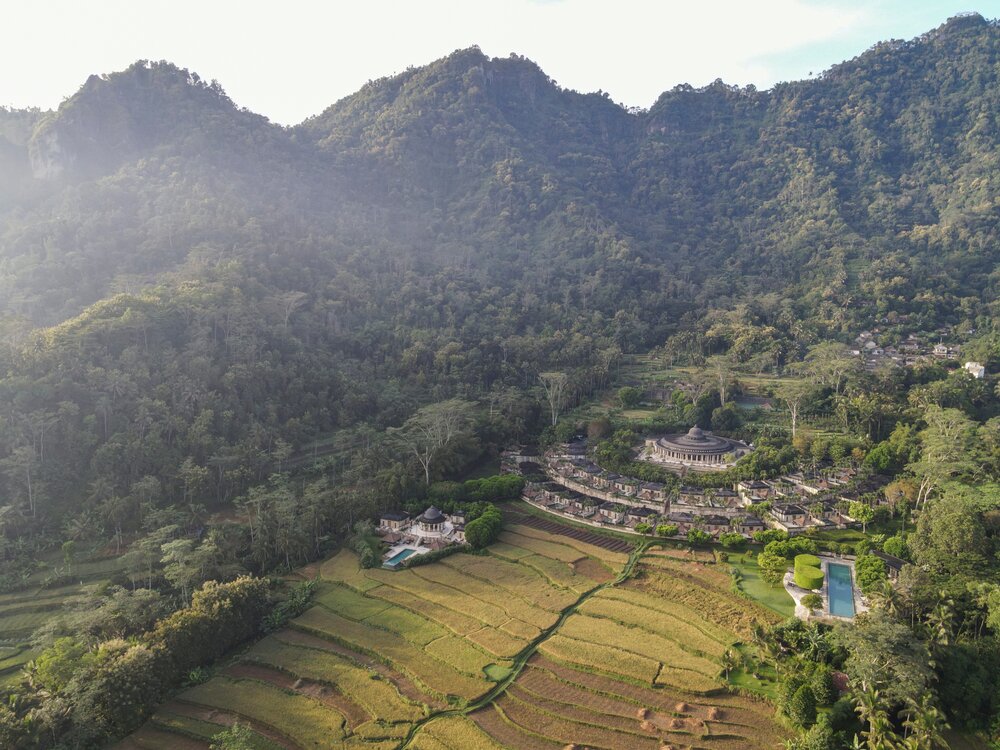 Amanjiwo, one of Indonesia's sought-after resorts
BECOME A TRAVEL COUNSELLOR:
JOIN THE NEXT VIRTUAL DISCOVERY SESSION ONLINE
According to Skyscanner, the countries UAE travellers searched for most when looking for Eid holidays were India, UK and Egypt respectively. The Philippines, Italy, Indonesia, the USA, the Maldives, Thailand and Pakistan rounded out the top 10.
Musa concluded: "With Arabian Travel Market just around the corner from 1 to 4 May with a confirmed 27% higher participation this year than in 2022, the region is clearly geared and ready to continue to grow its outbound traveller numbers.
"While exhibitors at ATM will not be able to capitalise on Eid Al-Fitr travel, the timing this year is perfect for Eid Al-Adha and summer vacations, which could see the return of large numbers of travellers to Europe and the US – visa delays permitting."
For more information, visit Gulf Reps
Don't Miss...
Want to work in travel? Travel Counsellor Gillian McLornan explains why she chose Travel Counsellors as the platform to start her own work-from-home business in the UAE. Email gillian.mclornan@travelcounsellors.ae to book your next adventure