The Qatari capital was followed by Perth and Queenstown in the ranking
According to a new survey based on TikTok trends carried out by discovercars.com, Doha in Qatar has been identified as "the most popular romantic destination".
The research was carried out using a seed list and ranking the top 23 destinations according to the number of the combined TikTok views on love-related hashtags. Though the link between the hashtags and each destination's romantic merits is tenuous, the results show Doha is continuing to get a lot of views in the wake of the World Cup.
RELATED:
Dubai most popular Gen Z travel destination on TikTok
Meliá launches TikTok channel in bid to engage with Gen Z
Booking.com's travel predictions for 2023
Commenting on the ranking, DiscoverCars.com head of growth Aleksandrs Buraks said: "It's always valuable to keep an eye on the current trends across social media platforms, particularly when it comes to travel.
"We found it extremely interesting to see locations such as Queenstown and Svalbard make the top five, which are not particularly the tourist hotspots that come to mind when it comes to planning a romantic break. It highlights just how many options couples have available to them.''
WANT A NEW CAREER IN TRAVEL? CLICK HERE
The top five destinations according to the selected hashtags are:
1. Doha, Qatar
#Doha & #DohaLove – 7,401,800,000 views
In first place, the Qatari city of Doha ranked as the most popular romantic destination. While the city has been in the news a lot surrounding the successdful hosting of the World Cup, it has not – until now – been linked to romantic holidays.
2. Perth, Australia
#Perth & #LoveInPerth – 6,800,051,800 views
Situated in western Australia, Perth is known as the 'City of Lights' and is home to the Swan River, which couples enjoy for picturesque views over the city skyline.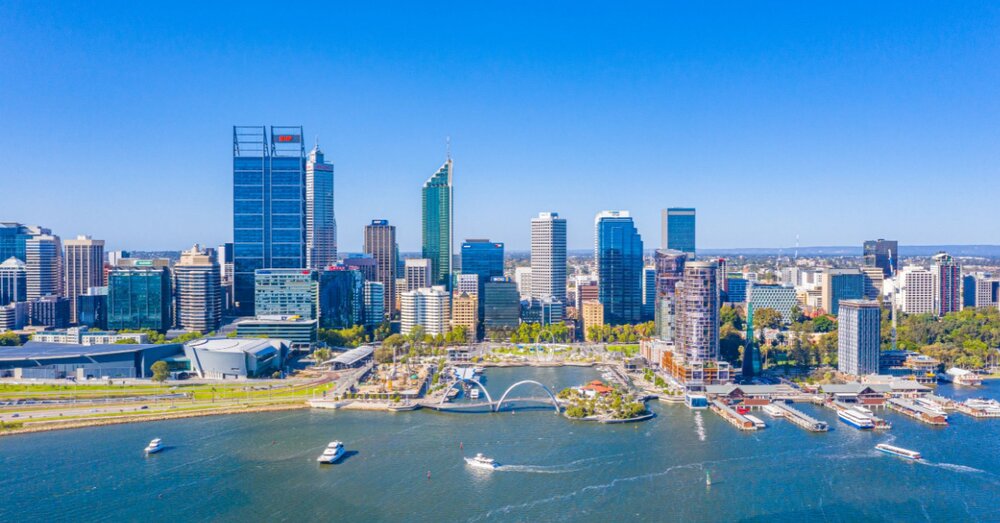 Perth, Australia
3. Queenstown, New Zealand
#Queenstown & #LoveQueenstown – 555,059,400 views
Queenstown in New Zealand is ideal for active couples who embrace adventure. It offers couples the opportunity to indulge in thrilling activities from bungee jumping to skiing in the winter season.
4. Svalbard, Norway
#Svalbard & #LoveInNorway – 520,301,766 views
Placing fourth in the ranking, the Norwegian archipelago of Svalbard is a remote destination and one of the most northern inhabited places in the world. Views of the mountains can be seen from miles away. A cruise with Hurtigruten could be the ideal way to experience this destination.
5. Marrakesh, Morocco
#Marrakesh & #MarrakechLovers – 439,718,600 views
Rounding off the top five, the Moroccan city of Marrakesh is the fourth largest in Morocco. It's known for its palatial five-star hotels and one of its most romantic spots is the famous blue Jardin Majorelle-Yves Saint Laurent Mansion.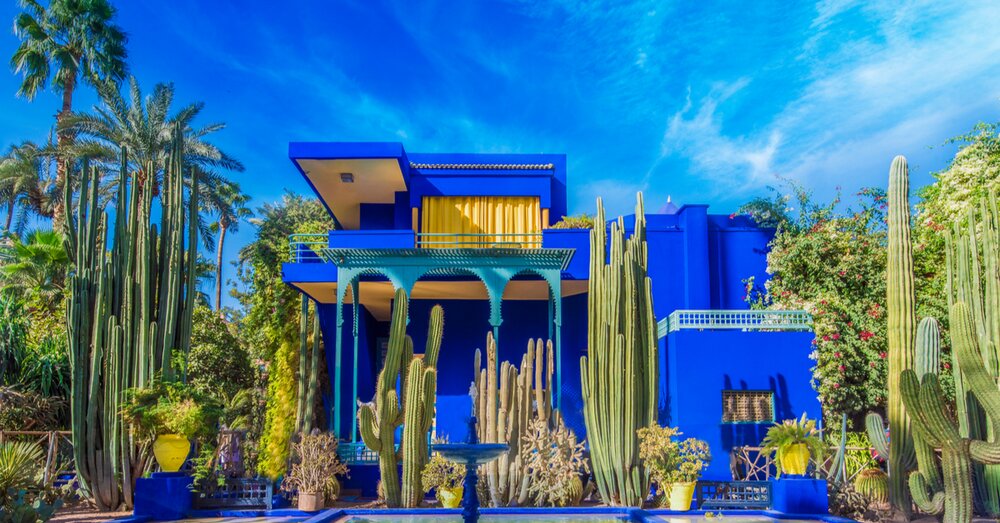 Marrakesh, Morocco
For more information, visit www.discovercars.com