Formerly the King Solomon Hotel Jerusalem, the property has reopened following renovation
Cassia Jerusalem has opened its doors following a three-year renovation and rebranding.
Formerly known as King Solomon Hotel Jerusalem, the boutique property is located near the Mishkenot Sha'ananim neighbourhood and features 148 guest rooms and suites that offer artful interiors with modern amenities.
Onsite facilities include a rooftop pool, surrounded by cabanas, overlooking the Old City and Jerusalem Hills.
The soon-to-open spa will provide a range of treatments and therapies, including an infrared Jacuzzi and an immersive snow room experience.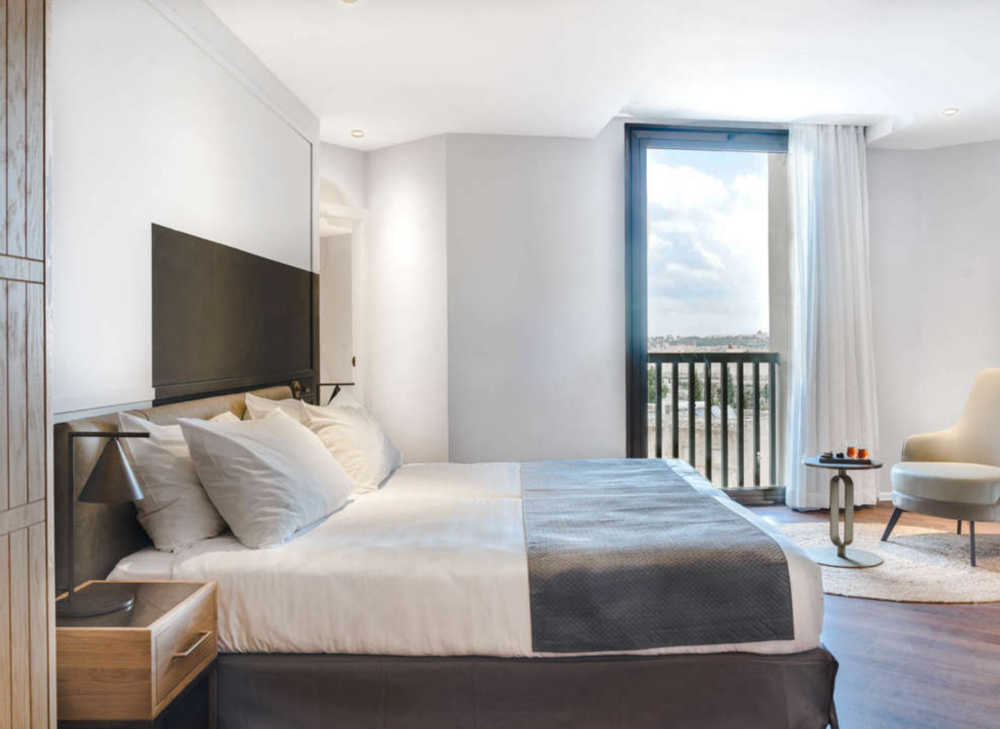 Cassia Jerusalem will feature an extensive art programme across its floors, including immersive multimedia installations by prominent Israeli artists curated by Irena Gordon.
Encouraging guests to explore the city, Cassia offers exclusive packages including large discounts and free entry to popular museums and cultural attractions.
RELATED:
Israel's Opa wins MENA's 50 Best Restaurants One To Watch Award 2023
Six Senses announces Tel Aviv property
Tel Aviv's new R48 Hotel and Garden to open in March 2023
Local sites include The Old City, The Tower of David, The Israel Museum, The Jerusalem Botanical Gardens, Museum of Italian Jewish Art and The Rockefeller Museum.
In addition, guests can see some of the sites without leaving Cassia as the hotel has the country's first-ever virtual window to Jerusalem, which brings the images, motions and sounds of the city inside the property.
For more information, visit www.cassiahotels.com