The 'seven-star' hotel has been a Dubai icon for more than 20 years
Dubbed a 'seven-star hotel' by a visiting journalist, Burj Al Arab Jumeirah is synonymous with luxury due to the range of elevated hospitality experiences it offers. Here are seven things guests can enjoy when staying at the landmark location.
1. 24-carat Gold Cappuccinos
The hotel's signature Golden Cappuccino, served at Sahn Eddar lounge within the world's tallest hotel atrium, is made with 100% Arabica beans, before being decorated with the iconic outline of the Burj Al Arab and topped with Italian gold flakes.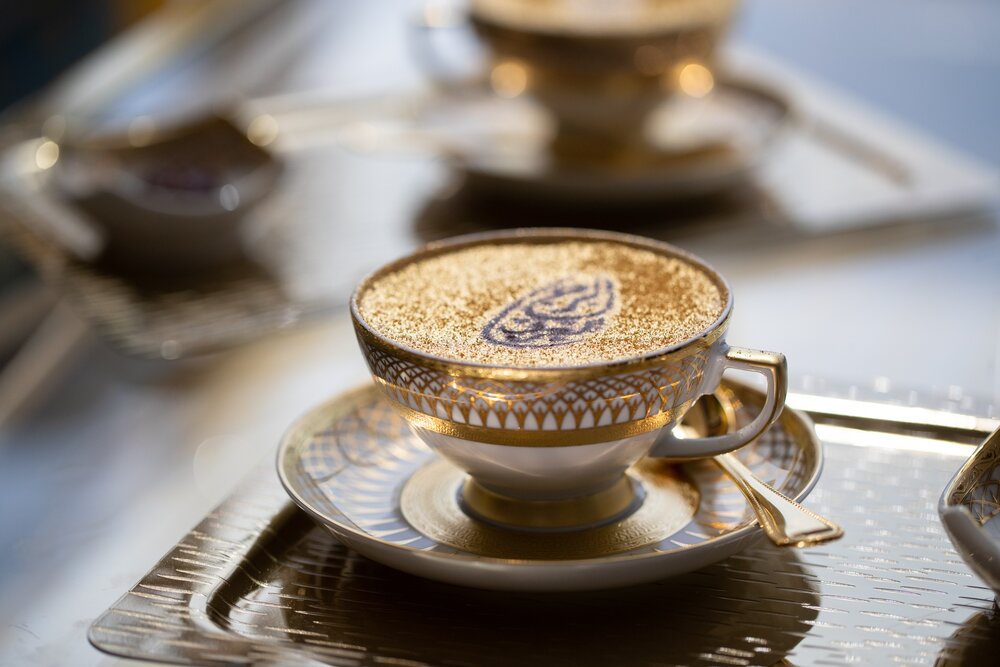 RELATED:
Jumeirah Group expands presence in Europe with Geneva acquisition
Jumeirah Group opens all-villa luxury resort in Bali
Dubai's '7-star' Burj Al Arab hotel offers free tours for kids
2. Helicopter Transfers and Helipad Activations
The hotel's helipad has played host to several high-profile activations over the years. Earlier this year, aviation aerobatics expert Luke Czepiela became the first pilot to land a plane on the helipad, which sits 212 metres in the air. Other high-profile moments include Federer V Agassi tennis match, Tiger Woods teeing off and Red Bull F1 driver David Coulthard doing donuts.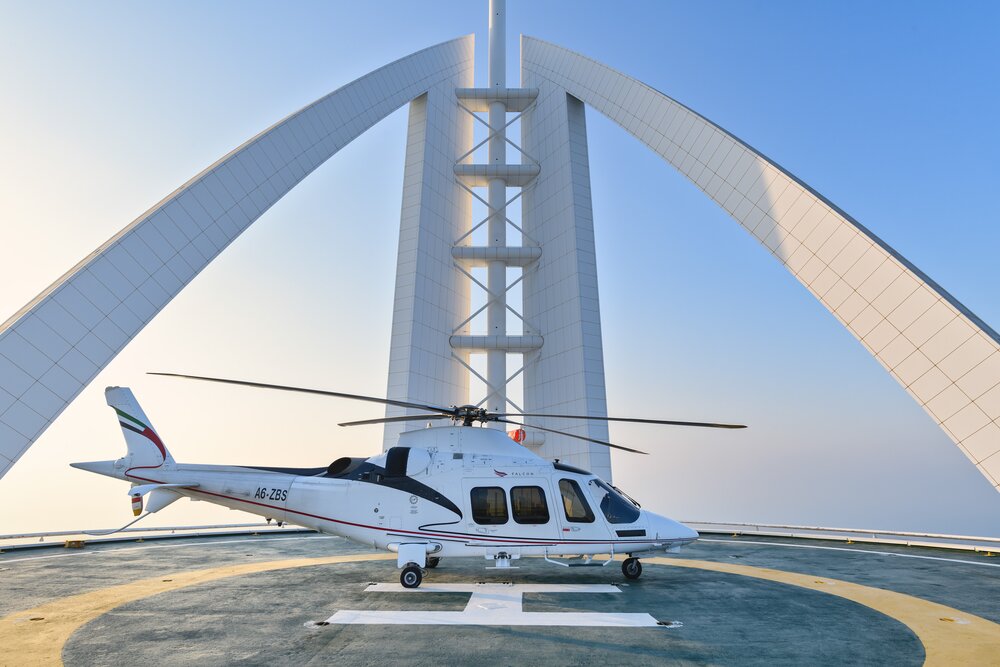 3. Bespoke Bedding
There aren't only nine types of pillows available; guests can pair their perfect pillow with some of the world's most exclusive eiderdown duvets, made using down that has been harvested from abandoned eider duck nests in Iceland.
4. The Turtle Hotel
Burj Al Arab, with neighbouring Madinat Jumeirah, oversees the Dubai Turtle Rehabilitation Project, housing and rehabilitating distressed turtles. Since launching in 2004, the iniative has released more than 2,000 rescued sea turtles back into the Arabian Gulf.
GET YOUR FREE TRAVEL & TOURISM INSIGHT REPORT PRODUCED IN ASSOCIATION WITH DELOITTE
5. The world's largest Swarovski crystal ceiling
The hotel's Swarovski crystal ceiling is adorned with 21,000 crystals, designed to look like the Milky Way.
6. Gold-and-marble interiors
The interiors of the Burj Al Arab Jumeirah are gilded with more than 1,790 square metres of 24-carat gold and feature more than 24,000 square metre 30 different types of Statuario marble, the same marble that was used by Michelangelo to create the statue of David.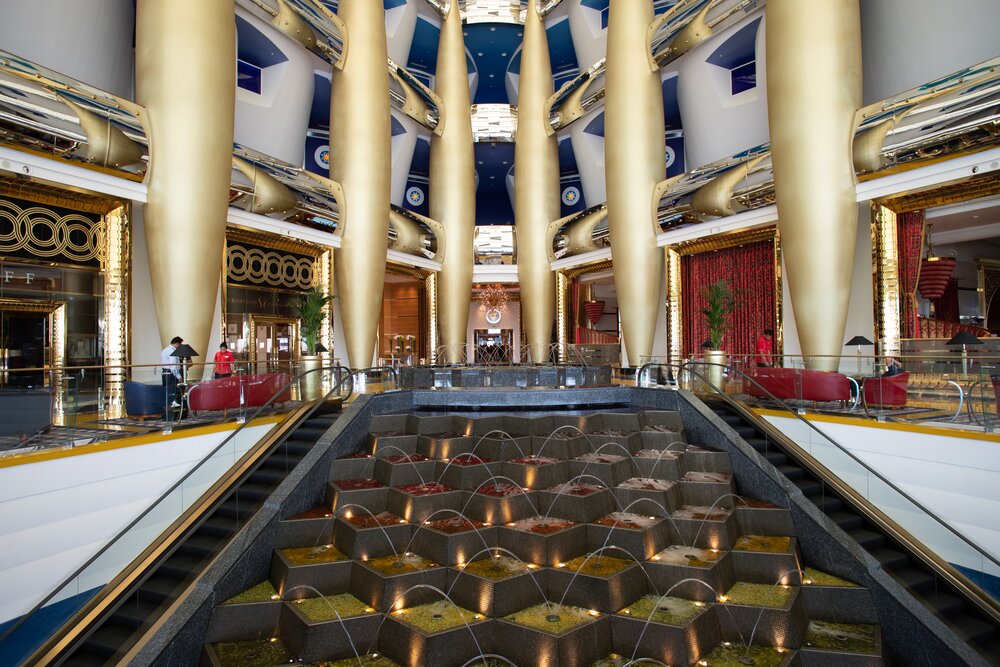 7. The Terrace
The Terrace at the Burj Al Arab is the first manmade luxury beach facility of its kind, covering 10,000 square metres and featuring two pools, air-conditioned cabanas with TVs, a restaurant and a manmade beach area comprising 1,000 tonnes of white sand.
For more information, visit www.jumeirah.com