Increasingly health-conscious Middle East travellers are seeking the latest therapies
Research from the Global Wellness Institute (GWI) showed the wellness market was valued at US$4.9 trillion in 2019. Unsurprisingly, the value fell to US$4.4 trillion during the pandemic in 2020 but – as consumer preferences shift towards healthy holidays in the wake of Covid-19 – GWI predicts that the segment will grow by almost 10% year-on-year and be worth US$7 trillion by 2025.
Despite the Middle East's proven reputation for creating five-star resorts, and its selection of alcohol-free destinations making it a logical fit for detox retreats, the Middle East has yet to establish itself as a leading wellness destination – but that is changing.
The Gulf's First Wellbeing Retreats
Zoya Health & Wellbeing Resort in Ajman, UAE, and Zulal Wellness Resort by Chiva-Som in Al Ruwais, Qatar, are the first two fully immersive wellness retreats to open in the GCC region. Zulal opened in March 2022. With 120 rooms it has almost twice the capacity of 61-key Zoya, which opened a month later in April 2022. Launching in the wake of the pandemic was a challenge, but the teams behind both Zulal and Zoya are optimistic about 2023.
"Last year marked a significant change when the world opened up after the pandemic, and travel and exploration found itself on the top of everyone's priority list. After a fast-paced, experience-packed 2022, we expect to see significant growth in wellness travel in 2023, with a focus on personal development," said Zoya founder Ameer Said. "Following the pandemic, the need to invest in self-improvement and personal and emotional development has risen. Now, more than ever, we're seeing sustained demand for mental and physical health breaks, as well as meditation and mindfulness retreats."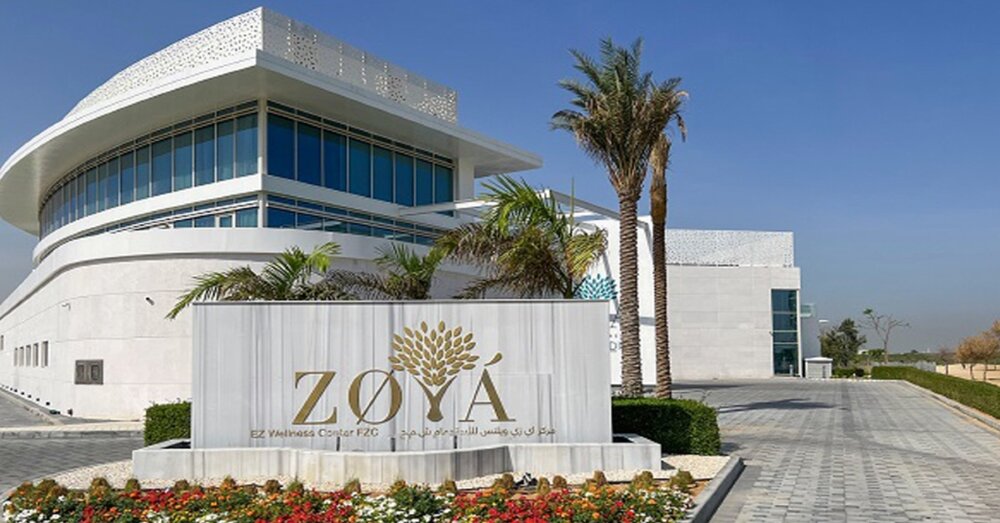 Zoya Health and Wellness Resort
Said added: "Globally, when it comes to wellbeing, we're moving towards adopting a multidisciplinary approach that places a greater focus on emotional and social experiences. We are seeing an increase in individuals seeking spirituality and embarking on fitness journeys for emotional improvement and to relieve the effects of day-to-day stress.
"As the UAE's first fully integrated wellness experience, it's crucial for us to remain pioneers in the industry and on top of these global trends and conversations, constantly implementing new methods and best practices as the concept of wellness continues to evolve and change in response to global trends, as well as to our guests' needs."
Heinrich Morio, general manager at Zulal, agrees about regional market potential.
"There's definitely an interest and demand for this type of wellness holiday experience. Zulal is among the first in the region, and with more to come, the demand is only set to increase," said Morio. "As the Middle East's largest full-immersion wellness destination, Zulal Wellness Resort is the first in the world to blend the holistic wisdom of Traditional Arabic Islamic Medicine (TAIM) with modern therapies. With such a new and unique concept, we have attracted interest from travellers, whether they're new to wellness travel or they're seasoned wellness aficionados who are familiar with the spas of Europe and retreats of Asia."
Zulal Wellness Resort is the first in the world to blend the holistic wisdom of Traditional Arabic Islamic Medicine (TAIM) with modern therapies
Morio added: "Outbound travel from the UK and Europe to Asia for wellness holidays is well-established, and well-known wellness retreats in Thailand, such as Chiva-Som, have been in business for almost 30 years. This works in Zulal's favour because it means that we're not starting from scratch in educating our target markets on the concept of a wellness retreat holiday. In addition, Zulal's convenient location in the Middle East benefits guests who may have previously spent 12 or 14 hours travelling to Asia, as they can now travel half the distance in half the time for the same great health and wellness holiday experience, leaving more time for relaxing and less time recovering from jet lag."
Moving forward, Zulal's wellness programming will be shaped by global wellness trends. "Women's health is front and centre of 2023's wellness trends," said Morio. "Just as tech companies are collecting data, releasing apps and tailoring devices to support women's health, wellness resorts are creating programmes to do the same and tackle issues from premenstrual syndrome and fertility to menopause."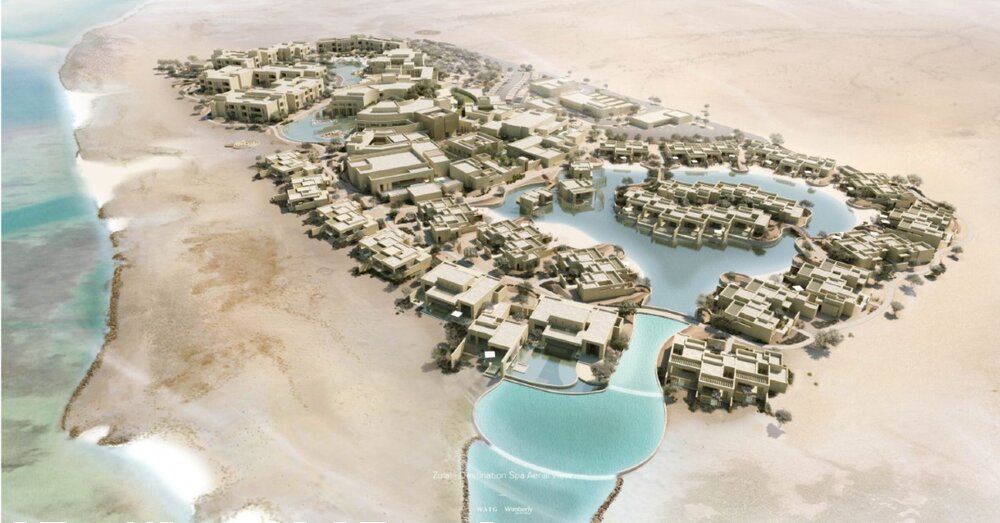 Zulal
The retreat also plans to launch genomic testing. Morio explained: "Genomic testing looks at ways in which our genes interact, and how these interactions can affect health, for example, how our bodies respond differently to different types of food, exercise and lifestyle behaviours. Testing can provide peace of mind for anyone who may be concerned about inherited illnesses, and knowing your genetic predisposition to diseases can help you to devise a suitable approach to managing your health. We will do the tests on-site at Zulal, results will take approximately four weeks to come through, and from there the health advisors at Zulal will create personalised wellness solutions for each guest based on their own unique genetic makeup."
---
This report is one of several published in the Connecting Travel Insight Report produced in association with Deloitte. Get your free copy here.
---
Healthy Competition: New Therapies at International Retreats
While local wellness retreats are attractive because of their proximity, pricing is obviously a deciding factor for many travellers in the current economic climate. At the same time, established wellness retreats such as Kamalaya in Thailand and COMO Shambhala Estate in Bali are targeting the increasingly health-conscious Middle East market with an array of new and trending therapies.
COMO Shambhala Estate director of wellness Kimberly Rose Kneier has a keen eye on consumer preferences in the wellness arena. "As the world continues to emerge from the pandemic, people are seeking connection. We have seen this demand for social connections firsthand, with the majority of our integrated wellness programme guests creating bonds with other guests during group classes. A connection to nature is also important for wellbeing. At COMO Shambhala Estate, we have nine hectares of pristine natural beauty in Bali's tropical rainforest to relax in," said Kneier.
"Another aspect of connection that we're seeing is guests seeking authentic cultural experiences combined with their wellness travel. This is evident from the attendance on our cultural activities, such as our in-house Balinese Gratitude ceremony, rice-paddy field hikes and bike rides, and visits to local Balinese healers," Kneier continued.
COMO Shambhala
Other trends Kneier has identified include the adoption of technology to improve wellness and a growing focus on the importance of sleep. She said: "Based on scientific research, we're planning to integrate technology into our wellness programmes, including tech that enhances sleep through a combination of sound and vibration. Sleep health is taking up more of the stage as most people become more aware that the quality of their sleep directly affects their health. Other equipment we're introducing includes ice baths and a hyperbaric oxygen machine to further enhance guests' wellbeing. In general, people are more interested in working on not just a health issue but their whole wellbeing journey – at home as well as while travelling."
Sleep health is taking up more of the stage as most people become more aware that the quality of their sleep directly affects their health
Founder and chief wellness officer of Kamalaya Koh Samui Wellness Sanctuary & Holistic Spa, Karina Stewart is an authority on holistic health and a master of traditional Chinese medicine from Yo San University in California. At her Thai retreat, she has introduced several new treatments for 2023.
Stewart said: "From April 2023, most of our wellness programmes will be enhanced with treatments and therapies available at our new Longevity House. The latest therapies include Intravenous (IV) therapy and ozone therapy, as well as hyperbaric oxygen therapy. Ozone therapy is an effective treatment that works by administering ozone (O3) gas to help the body to form more red blood cells and proteins. It elevates the supply of oxygen in the body – making you feel healthy and rejuvenated while reducing bacteria, fungi and viruses. Other restorative powers of ozone therapy include improvements in breathing disorders, enhanced immunity, detoxification, stem cell repair and naturally glowing skin.
"Hyperbaric Oxygen Therapy (HBOT) is a highly effective technology that sets the stage for a truly integrated wellness experience. A guest will enter a hyperbaric chamber that delivers the highest quality oxygen to all cells in the body and provides transformative results to health by accelerating injury recovery, providing an anti-ageing boost, reducing the risk of diseases, strengthening the immune system and increasing energy levels."
GET YOUR FREE TRAVEL & TOURISM INSIGHT REPORT PRODUCED IN ASSOCIATION WITH DELOITTE
Kamalaya has also introduced High-Sensitivity Preventive Cancer Screening, which provides "early detection insights that help people be proactive about their health". Based on the results, Kamalaya provides support and guidance, and bespoke wellness programmes for guests. In addition, new set programmes have been introduced, and, like at Zulal, there will be a greater focus on women's health.
"We have a lot of new and exciting additions coming to Kamalaya this year. It's a pivotal moment for us, as the world regains confidence in travel and the demand for wellness tourism grows. A new wellness programme will be launched focusing on women's health. Also, to meet the demands of our guests, we're introducing 21-day-long wellness programmes as wellbeing sabbatical escapes. Post-covid, the average length of stay per guest has become increasingly longer as people are now much more mindful about travelling internationally."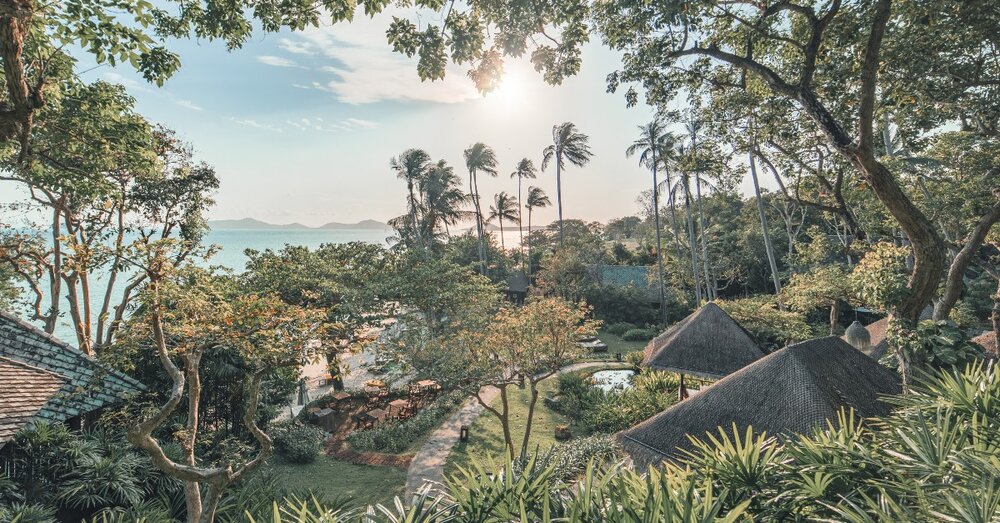 Kamalaya
Medical Tourism: Creating healthcare destinations in the Middle East
Each year, according to the Medical Tourism Association (MTA), an estimated 14 to 16 million medical tourists travel to undertake procedures, both essential and aesthetic, that are either unavailable or unaffordable in their own countries. The UAE is homing in on this segment of the market, supporting the expansion of the industry with medical tourism portals.
In Dubai, for example, Dubai Health Experience (DXH) was launched under Dubai Health Authority (DHA) government entity that oversees Dubai's health sector, to give health travellers access to a spectrum of accredited clinics and hospitals. The portal allows medical tourists to book procedures and access a wide range of tourism services such as direct contact with healthcare providers, visa issuance, hotels and transportation. The benefits are being felt. Today, for example, a Brit might opt to holiday in Dubai to take advantage of a 'half-price' hair transplant; the average cost for the procedure in the UK is US$20,000 compared to US$8,500 in the UAE.
The average cost for a hair transplant procedure in the UK is US$20,000 compared to US$8,500 in the UAE
Offering high-quality medical services at lower costs is one way to attract key markets. Another is to offer services that aren't widely available elsewhere. Bioscience Institute in Dubai's Healthcare City is the first and only GMP-certified clinic in the Middle East and Europe, offering the most advanced personalised autologous cell therapies worldwide, attracting medical tourists to the emirate from far and wide.
Bioscience Institute CEO and founder Giuseppe Mucci said: "One of the most important trends emerging this year in the healthcare industry is regenerative medicine and anti-ageing treatments, and our role is providing the highest technologies and safest treatments using stem cells and regenerative medicine.
"From a global perspective, in this post-Covid pandemic period, there's a greater international demand for stem cell treatments. Stem cells represent one of the richest and safest sources of exosomes. Exosomes are an exciting new field in regenerative medicine with the possibility of using a variety of body cells to heal. They can be collected, concentrated and used for several clinical applications. Exosome therapy can help manage degenerative conditions, tissue repair and anti-inflammation due to its ability to target injured or ageing cells, instructing them to regenerate and repair."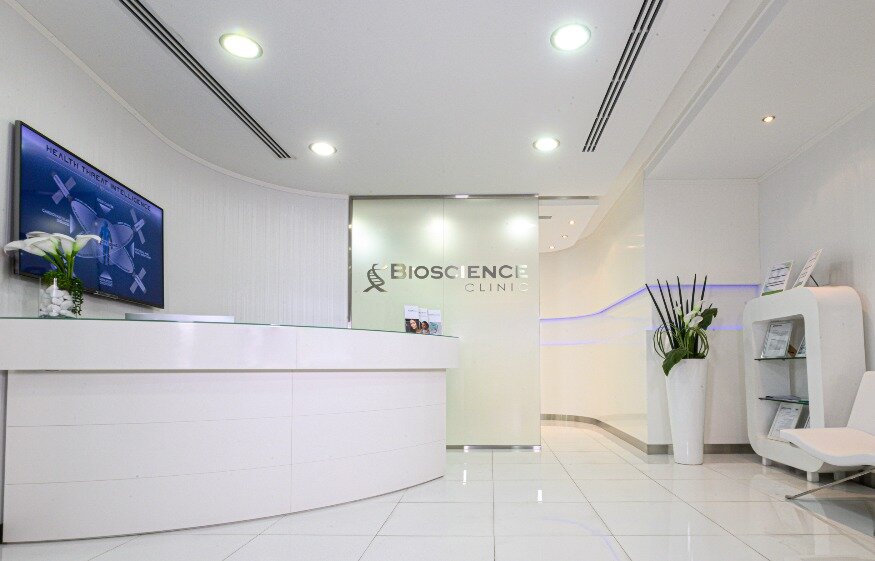 Bioscience Institute
Mucci's patients travel from all over the Middle East and Europe to receive stem cell therapy for ailments ranging from erectile dysfunction to early menopause. Stem cell treatments are also a game-changer in the aesthetic field, according to Mucci, whose clinic offers a range of aesthetic treatments from breast augmentation to Exo Skin, an anti-ageing exosome facial therapy in which exosomes are injected into the skin. According to Bioscience Institute research, exosome facial rejuvenation can increase skin collagen in the treated areas six-fold and increase elastin levels by up to 300%.
Exosome facial rejuvenation can increase skin collagen in the treated areas six-fold and increase elastin levels by up to 300%
Mucci explained: "Regenerative medicine and stem cell treatments have been gaining much popularity over the last few years, especially because toxic and artificial products are not useful for the skin tissue and don't work on the organ ageing process, and some even have side effects, while stem cell and exosome treatments work on delaying the ageing process and enhance the look and feel of patients, without the risks or side effects.
"With the ability to regrow, repair or replace damaged cells and tissues, stem cells and regenerative medicine provide a natural method of treatment that's less traumatic to the body and more effective than other more invasive treatments and surgeries, and the stem cell therapies provided by the Bioscience Institute are proven in Europe and the Middle East by scientific evidence of better safety and efficiency than any other treatment."
---
Top 10 Wellness Trends in the Middle East in 2023
Meditation/mindfulness retreats
Sleep enhancement programmes
Genomic testing/High-Sensitivity Preventive Cancer Screening
Emotional, social and spiritual activities
Focused women's health programmes, addressing menopause, fertility and more
Stem cell and exosome therapy
Hyperbaric Oxygen Therapy (HBOT)/Ozone therapy
Intravenous (IV) therapy
Nature/culture immersions
Traditional Arabic Islamic Medicine (TAIM)
This report is one of several published in the Connecting Travel Insight Report produced in association with Deloitte. Get your free copy here