"The hospitality industry is booming and we expect the momentum to continue in 2023" says Hutchinson
Rotana is having a moment. With expansion plans reaching as far as Saudi, Egypt and the UK, and including the launch of luxury hotels and the rapid growth of new brand Edge by Rotana, the hotel group is growing its footprint. At the Future Hospitality Summit (FHS) held in Saudi Arabia from 7 to 9 May 2023, we caught up with Rotana president and CEO Guy Hutchinson to ask about Rotana's key messages for investors attending the show and its burgeoning pipeline.
Connecting Travel: What are Rotana's key messages at FHS?
Guy Hutchinson: The hospitality industry is booming, and we expect the momentum to continue in 2023. The region has established itself as a great destination for domestic and international travellers and we are further expediting our development across the world. Our expansion in Saudi Arabia, and the development of resources and talent are definitely on our top priority.
CT: Is sustainability still on the agenda?
GH: Sustainable travel remains a key priority and we continue to work with our partners and colleagues to address the environmental, economic and social responsibility impact across our portfolio of hotels. As the group continues to develop its Global Corporate Sustainability Platform 'Rotana Earth', Rotana has actively propagated sustainable activities across the years and takes a fully holistic approach to sustainable tourism.
GET YOUR FREE TRAVEL & TOURISM INSIGHT REPORT PRODUCED IN ASSOCIATION WITH DELOITTE
CT: What are the greatest challenges facing investors in the Middle East?
GH: The Middle East has increasingly attracted foreign investment due to its attractive visa schemes and the nature of the high-yield return on investment in hospitality projects. Investor confidence remains important in the region, despite volatility and economic certainty globally. However, it's important to understand cultural differences between investors and local communities in the region and at Rotana, we leverage our keen understanding of the market when negotiating with our business partners and identifying investment opportunities.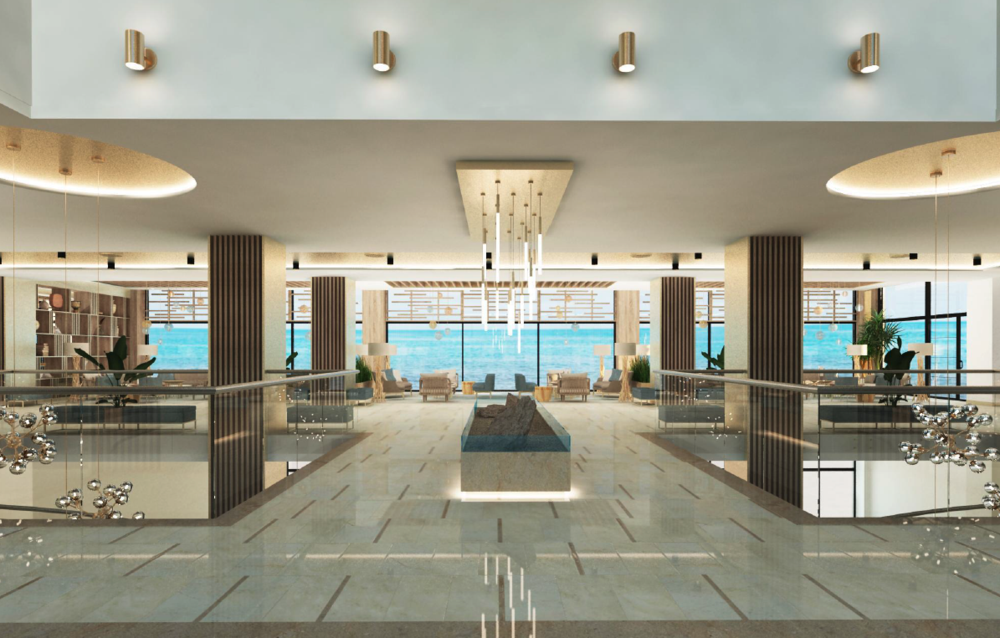 Azure Rotana Resort & Spa
CT: Where is the greatest investment potential in hospitality in 2023?
GH: Saudi Arabia is one to single out. It is one of the fastest-growing markets globally and it has made significant strides in recent years to boost tourism in the country, moving away from a non-oil economy and investing heavily in the hospitality and real estate. Similarly, the travel and tourism industry is witnessing rapid growth with public and private sectors working together to create attractive destinations.
We currently have seven hotels in the pipeline including five new properties in Riyadh that are being negotiated as part of our new brand Edge by Rotana. These properties will almost triple the number of rooms we run in the Kingdom to 6,000 over the next four years.
BECOME A TRAVEL COUNSELLOR:
JOIN THE NEXT VIRTUAL DISCOVERY SESSION ONLINE
CT: What trends have been identified at the summit?
GH: We've seen a comeback of luxury tourism with countries such as Egypt, KSA and UAE attracting affluent travellers from around the world. We thus plan on opening several luxury resorts, including our foray into Algeria with the launch of Azure Rotana Resort & Spa set to open in 2023.
We are also working on the opening of the five-star White Palace Rotana Resort in Cairo, situated in the heart of the capital and overlooking the pyramids, as well as the five-star hotel Luxor Rotana in the ancient city of Luxor.
In the last year, we have also seen more visitors extending business trips and combining holidays with their families
We saw an increase in 'bleisure' travel – a mix of business and leisure travel. Our Centro brand as well as the Edge by Rotana brand offers mid-scale and budget-friendly properties across several cities that perfectly cater to these ever-changing guest preferences.
CT: What else is in the pipeline for Rotana?
GH: In addition to regional expansion, Rotana is also expanding globally, with plans to enter the UK market with two Centro-branded lifestyle business hotels in New Malden and Kingston. These properties will offer contemporary spaces and dynamic facilities and services, with a full end-to-end digitally enabled customer journey. These two properties are part of a larger agreement to develop up to 1,500 keys across the greater London region.
For more information on the next Future Hospitality Summit, visit www.futurehospitalitysummit.com/ae