As Doha gears up for the Grand Prix, Visit Qatar's vice president of International Markets shares its winning strategy
Qatar – and the teams behind its rapidly developing tourism infrastructure – proved they could host international markets on a grand scale with the successful hosting of FIFA World Cup in 2022. The challenge following such a prodigious global event was maintaining momentum.
Visit Qatar's vice president of International Markets Phil Dickinson explains to Connecting Travel how the country is doing just that with a continued programme of events, which will include next month's Qatar Grand Prix.
Connecting Travel: How has 2023 been for Qatar as a destination after the landmark FIFA World Cup?
Phil Dickinson: We had an unbelievable start to the year in 2023. We did a lot of very exciting events and promotions, such as Shop Qatar and the Qatar International Food Festival (QIFF), which brought in a lot of performers and shows, and gave people a reason to come to Qatar. We saw record numbers of arrivals with especially strong pick-up from GCC markets because they're right on our doorstep.
We also had a great cruise season with a huge amount of business coming into our new half-a-billion-dollar Grand Terminal. Previously, we always had cruise ships bringing tourists into port for excursions and day trips, but now we're getting people who are choosing to join the cruise ship in Qatar, which is better for us because we get pre- and post-cruise business.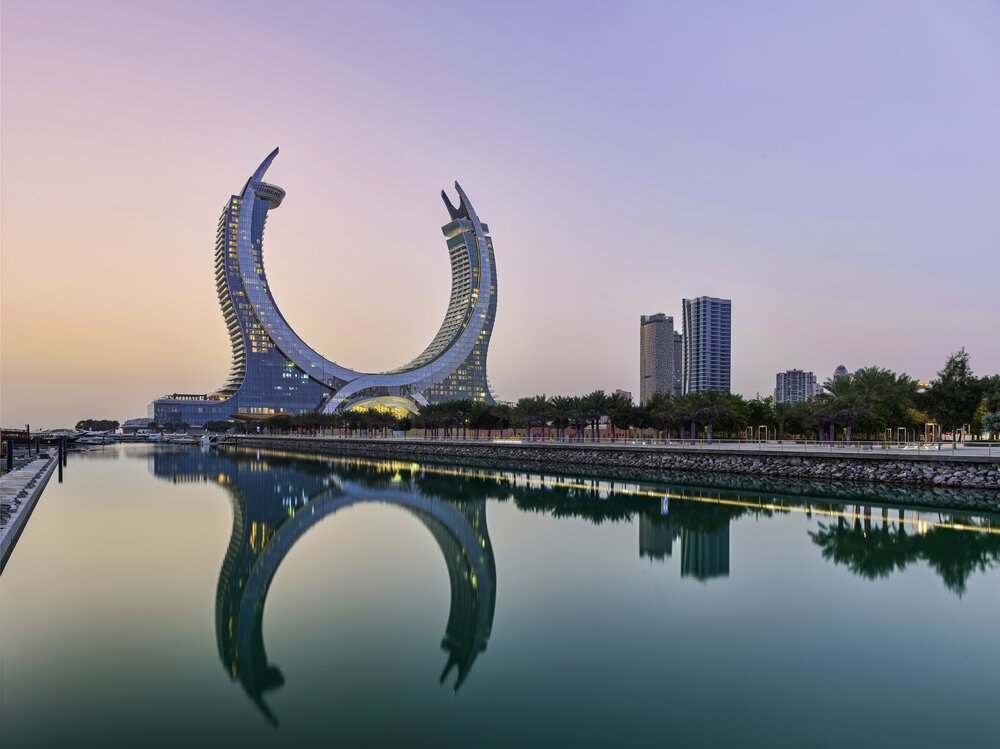 Lusail, Doha
CT: What are the main cruise lines servicing Qatar?
PD: Currently, the big ones are MSC, Costa, Aida and Tui – but we're signing new deals all the time. We'll have around 200,000 cruise clients throughout 2023, and we're giving cruise lines an alternative for a homeport. Previously, Dubai used to pick up all the homeporting in the region, but we're working on giving cruise lines another option. Doha can easily be serviced by international flight connections because Qatar Airways can fly customers in from everywhere.
Qatar Airways is easily the world's best airline and Hamad International Airport is the world's best airport
Hotels are obviously offering fantastic support for that as well, and, of course, there's the new Grand Terminal I mentioned. Inside, there's an aquarium and an art gallery, and then there's the Marina District [part of the larger Lusail City development] where there are restaurants and shops all around the new port area.
BOOKMARK OUR VISIT QATAR HUB FOR ALL THE LATEST DESTINATION NEWS
CT: What have been your other key drivers of tourism?
PD: Besides cruise, there's MICE [meetings, incentives, conferences and exhibitions]. And we had a very strong wedding season with really big Indian weddings – huge spectacles –involving whole hotel takeovers. Qatar has spectacular wedding settings to offer with our beautiful new hotels and the existing ones; Waldorf Astoria Lusail, Fairmont, Raffles and the traditional favourites like the Four Seasons. The whole of Lusail is effectively a new city with beautiful backdrops, so we did really well with Indian weddings.
We also hosted the DWP Congress with all the top destination wedding planners from around the world flying in, including the world-renowned Preston Bailey.
Literally, the who's who of weddings came to Qatar and we've been doing a huge amount to push our wedding offering
CT: Tell us about other key events to come this year.
PD: We have the Qatar Calendar, which highlights all the different events coming up. There's the Formula 1 Qatar Airways Qatar Grand Prix from 6 to 8 October, and in conjunction with Formula 1, we've got the Geneva International Motor Show coming to Qatar as well, which is a big deal, as it has previously only ever taken place in Geneva.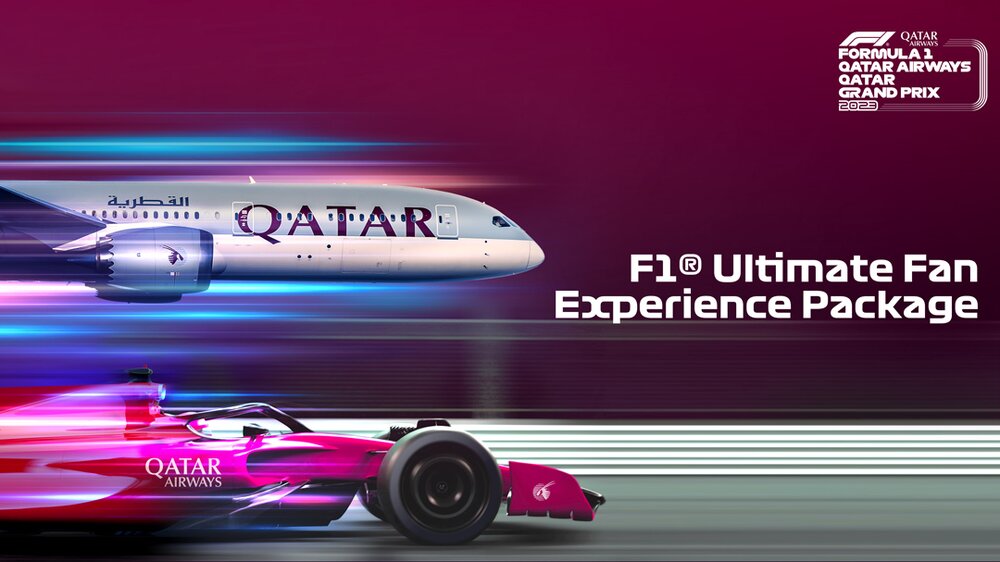 The Formula 1 is going to be huge. We're selling really good value packages. Qatar Airways are the airline partner for Formula 1 now and the headline sponsor for the Qatar Grand Prix. With this, we're promoting a new area of Doha, the Lusail Boulevard. The track will look fantastic and we'll have performances from the likes of Bruno Mars. And it's not just Formula 1. There's the MotoGP Qatar Airways Grand Prix 2023 coming 16 to 19 November. Then there's the ITF World Tennis Tour and the Commercial Bank Qatar Masters Golf Championship and more besides.
We're also seeing a good build-up on leisure business from the traditional markets, like the UK, Germany and Italy, coming for winter sun holidays or longer stopovers.
CT: Do you think the increase in visitor numbers is a direct result of Qatar hosting the World Cup?
PD: It's what we'd hoped for, the halo effect, the spin-off, the springboard that we were looking for, but we've been very active in our priority markets as well. We've taken a full 360-degree approach, not just across GCC markets, but also covering core markets in Europe, and the big stopover markets, like the US and Australia. Also, other big markets are opening up, like China. India is very important to us as well. We're very clear about which markets can deliver the numbers for us, and we've been very active in those markets through our representative offices, PR activity and consumer media. We've also been doing trade shows and tonnes of fam trips.
It's one thing delivering a great World Cup, but we've got to capitalise on that and take advantage of that momentum.
For more information, visit https://visitqatar.com