The One&Only Rwanda area manager works with the community to create authentic, sustainable luxury travel experiences
Craig Storkey is the area manager for One&Only in Rwanda, overseeing the operation of One&Only Nyungwe House and One&Only Gorilla's Nest. Located on a working tea plantation on the edge of the ancient Nyungwe National Park, One&Only Nyungwe House has 23 guest rooms and suites, while One&Only Gorilla's Nest has 21. The two resorts offer guests a unique twin-centre experience in Rwanda, along with local cuisine and traditional African wellness treatments.
Based at One&Only Gorilla's Nest, in the foothills of the breathtaking Virunga volcano range, Craig is responsible for creating innovative strategies for One&Only resorts in nature. He also oversees colleague development and works closely with the resort managers Dee Paulse at One&Only Gorilla's Nest and Adielah Misbach at One&Only Nyungwe House ensuring the brand's strategic direction is adhered to.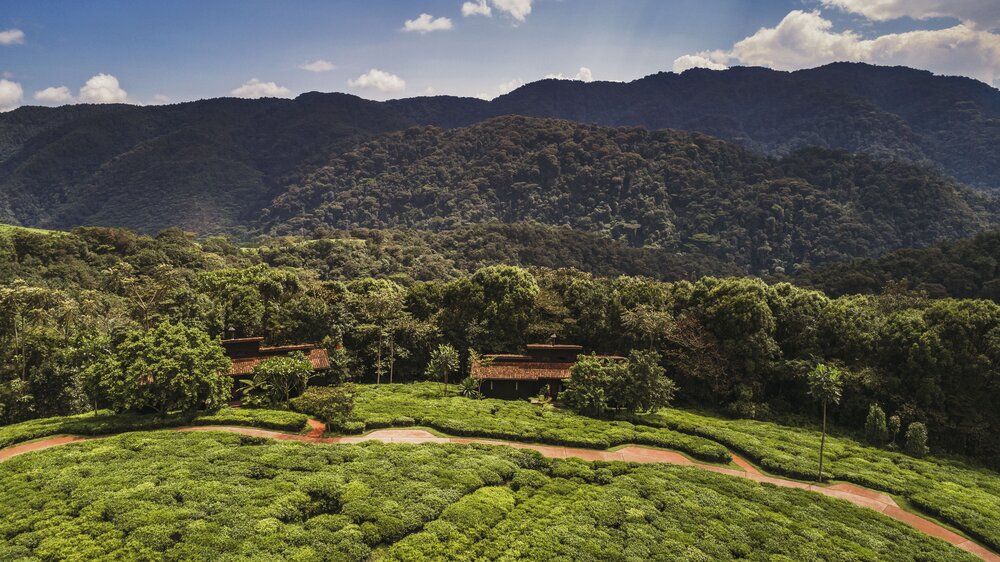 One&Only Nyungwe House
Other areas of focus for Craig include initiating local and international collaborations with partners, creating unrivalled guest experiences, and growing One&Only's resorts in Rwanda as a chosen destination among ultra-luxury travellers.
He has secured sustainability partners at each resort. Nyungwe House assists a local cooperative of ex-poachers, creating alternative jobs for them at the resort, enabling them to provide for their families in other ways, while Gorilla's Nest has partnered with Handspun Hope, a local women's organisation that produces crafts made from native materials.
Gorilla's Nest purchases craft items from the local women to use as gifts for guests
Originally from South Africa, Craig joined One&Only with more than 30 years of hospitality experience in Africa. Since then, he has accrued another four years with One&Only. Here, he discusses how agents can partner with the luxury hospitality brand and how he has partnered with the local community to create meaningful travel experiences for guests.
One&Only Gorilla's Nest villa
What incentives and support do you offer the travel trade?
To ensure our resort is known and understood by the travel trade, as well as promoted in our top markets, we offer complimentary nights during our low season, dependent on potential production from trade. We also offer a travel trade rate of US$1,100 per room per night.
Currently, what are your key source markets?
Our key source markets are the USA and Germany, and future markets we'll be targeting include France and the UK.
CONNECT WITH ONE&ONLY SALES TEAM IN THE MIDDLE EAST HERE
How do you attract guests from the Middle East?
With the Middle East market, we have primarily relied on direct bookings. However, now we're looking to work more with the travel trade to create awareness around both Rwanda and the resort. RwandAir flies from Dubai and Qatar, and there is the opportunity to arrange familiarisation trips for trade.
Who should travel agents contact to partner with One&Only in Rwanda?
Our sales team is the first point of contact for travel trade. Agents can contact Eloi Ntsinzi on eloi.ntsinzi@oneandonlyresorts.com.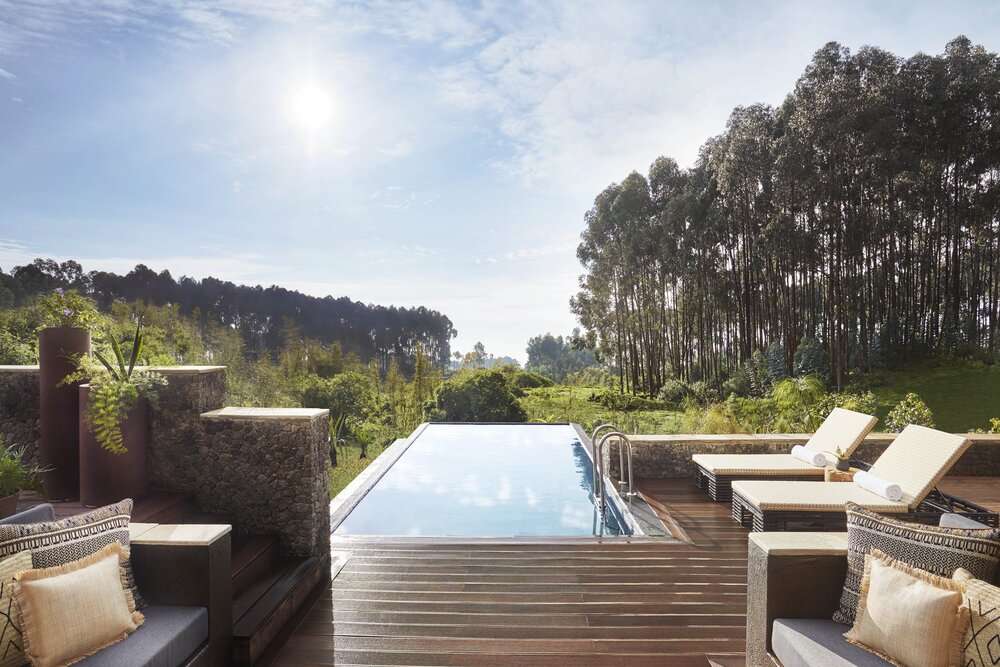 One&Only Gorilla's Nest villa
Can you tell us more about your work with the community in Rwanda?
Our sustainability efforts lie within community sustainability and conservation. Poaching and other deforestation activities were common before the forest was designated a National Park. Men would go into the forest to hunt animals, such as elephants and buffalos, and so sadly those species are no longer found in the park. They would also cut down trees, extract minerals and take livestock there for grazing.
Today, former poachers have become conservation champions who play an active role in protecting Nyungwe National Park and the unique flora and fauna found there
We now work closely with Kora Tubungabunga Ibidukikije (which translates as Let's Work to Protect our Environment). This cooperative is made up of 25 ex-poachers. We employ their members to perform services such as maintenance of nearby hiking trails and landscaping. We also make donations, which enabled the cooperative to establish a range of farming projects to generate additional income.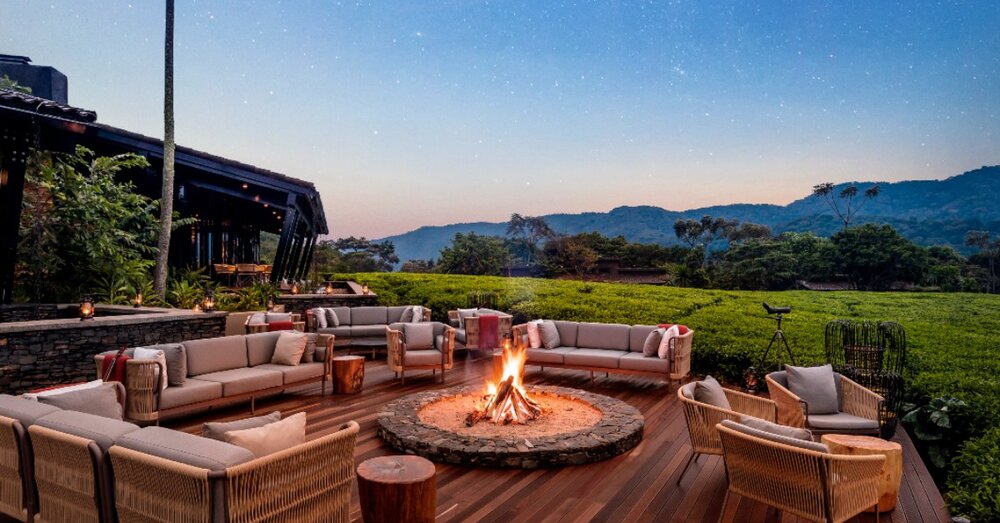 One&Only Nyungwe House
What are your strategies for increasing occupancy and revenue?
Our sales strategies involve working with our regional sales offices to ensure we are featured in trade publications, trade newsletters and educational trips, as well as continuously updating consortia platforms and creating special offers related to specific markets.
RELATED:
Kerzner CEO Philippe Zuber shares five pillars of new SIRO hotel brand
One&Only The Palm appoints new general manager
One&Only to make US debut with Moonlight Basin in Big Sky Montana
How do you attract and maintain good staff?
Getting the right people in the right positions is a valuable investment. We spend a lot of time doing inductions and training. We also focus on positive company culture and keeping our colleagues engaged, promoting a healthy work/life balance, giving staff access to education, and promoting from within. A challenge is finding people in the area with ultra-luxury exposure.
Finally, what are the latest developments at One&Only in Rwanda?
One&Only Nyungwe House hired new resort manager Adielah Misbach in April 2023. Adielah joins the team from One&Only Gorilla's Nest bringing great experience of growing a resort.
For more information, visit www.oneandonlyresorts.com/nyungwe-house and www.oneandonlyresorts.com/gorillas-nest