The Danish chef has ripped up the rule book to focus on plants and making music
Danish institution Geranium was crowned the World's Best Restaurant in 2022. Chef Rasmus Kofoed believes the accolade gave him greater freedom to drive his seasonal menus and plant-based dining. Five years after Rasmus embraced a meat-free lifestyle, Geranium followed suit, transforming into a meat-free zone.
Rooted in a love of plants, Rasmus' culinary journey began in the town of Vordingborg, Denmark. Guided by his mother, he developed a profound love for nature, vegetables and cooking the fruits of their forest and coastal foraging adventures. Later, he pursued a formal culinary education and become one of the world's most respected culinary talents.
Connecting Travel caught up with Rasmus to find out more about life after Geranium joined the World's Best Restaurants Hall of Fame.
Connecting Travel: What impact does reaching number one have on a restaurant?
Rasmus Kofoed: I still remember my first experience at El Bulli, and it's a great honour to enter the Best of the Best with them as great colleagues and friends, but for me, it's part of a journey, not the goal. Standing in the spotlight is nice, but it's not what develops you as a human or your creativity. We've been working closely with the team to develop a better working environment and new dishes. We are enjoying what we are doing now much more than before, with more balance. We love what we're doing.
CT: What's the signature dish at Geranium?
RK: We haven't really established a signature dish, but we have some dishes that I feel represent the DNA of Geranium that I'm very proud of, like the carrot and sea buckthorn dish with pumpkin seeds and white chocolate, which could be a signature. This dish tells a story about Geranium and the landscape of Denmark, with great taste and good balance.
A signature dish is one that has an x-factor, and quite a few of our dishes have that. When you create a menu, it's like when you make an album. You have really great songs, some good ones, and some that are on another level.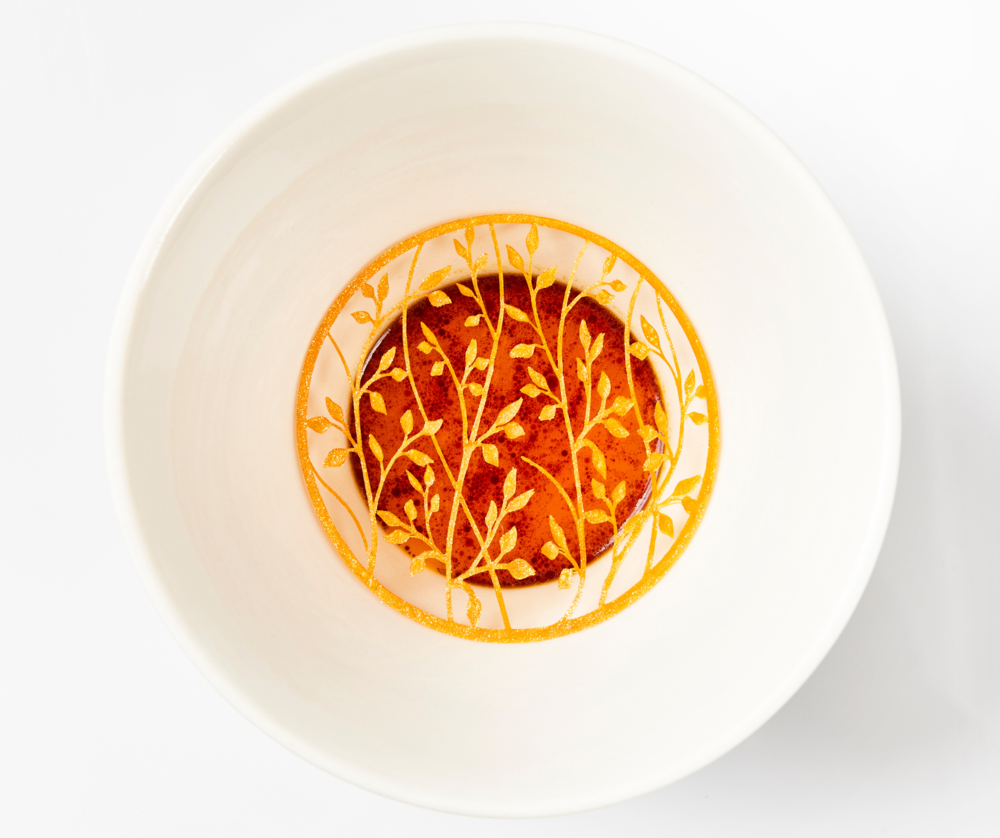 Carrot and sea buckthorn
CT: How often to you change the Geranium menu?
RK: A menu needs to be developed, and ours will constantly change as long as we run Geranium. I felt kind of trapped in the menu earlier, with dishes like the marble hake. I knew people would travel for that dish, along with many others. It was not flexible, and even if I felt inspired, I couldn't add a new dish to the menu. I feel more freedom to do what I really feel is right now. For me, eating is not only about pleasure, but also about food being a medicine.
GET YOUR FREE TRAVEL & TOURISM INSIGHT REPORT PRODUCED IN ASSOCIATION WITH DELOITTE
CT: Where do your guests typically travel from?
RK: Many of our diners are from all around the world. We are a very international restaurant and team. It is very diverse; one day, diners might be more local Danish people and, on another day, there could be more international diners.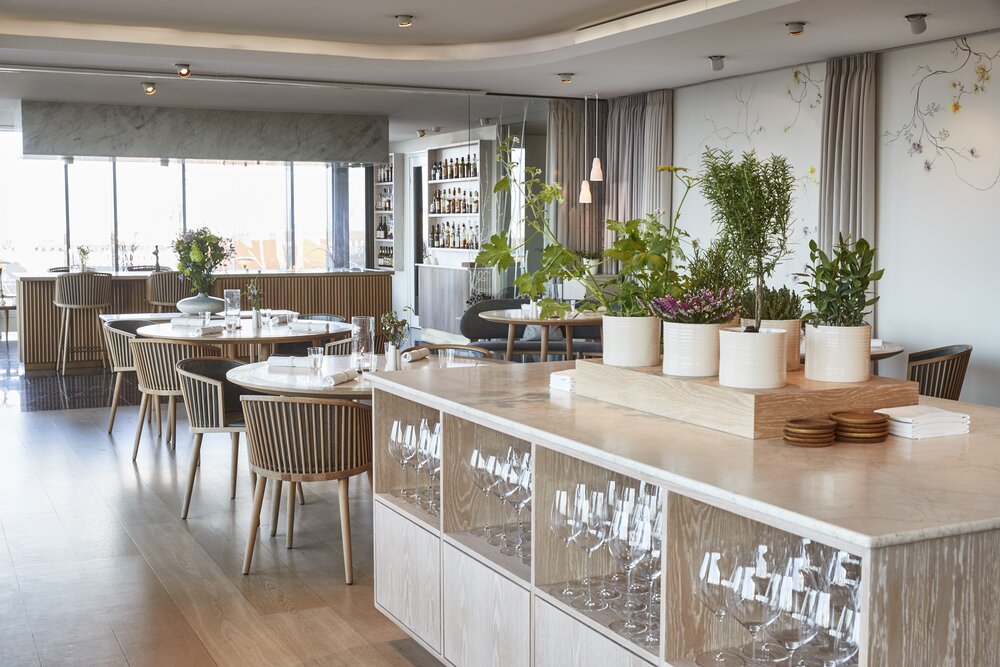 Geranium
CT: Any plans to cook in the Middle East?
RK: I really like the way of eating in the Middle East with freshly cooked flatbread and vegetables, and I have a friend at Atlantis, The Palm restaurant Ossiano, chef Gregoire. I think he's doing a really great job there and I have promised him I'll visit. He's really productive and creative. I'd love to explore the area and I look forward to cooking with Gregoire as soon as my schedule allows.
CT: What's next for you professionally and personally?
RK: I want to explore life. It's not just about opening a restaurant. I see Geranium as a culinary platform where we have different opportunities. We also have the 100% plant-based Angelika pop-up restaurant. We have chosen to focus solely on Geranium for the moment, but the plan is for Angelika to return in the future and we are currently working on two Geranium books coming out in 2024; one about Geranium's journey and one about the Geranium rebirth experience. Søren Ørbek Ledet, the co-owner of Geranium, and I are also making music together. I think it's a nice and creative way of expressing ourselves.
For more information, visit www.geranium.dk