The Spanish culinary star is set to open StreetXO at the new One&Only One Za'abeel
Pushing the boundaries of avant-garde cuisine, Spanish Chef Dabiz Muñoz has rocked the culinary world for more than 15 years. Embracing his craft, he embarked on his culinary journey from Madrid, refining his skills in renowned kitchens such as Hakkasan, Nobu, Nahm and Locatelli in London.
Muñoz's Spanish flagship restaurant DiverXO launched in 2007. A theatre of gourmet dreams, it transcends the conventional dining experience and soon won three Michelin stars, making him the youngest chef in the world to lead a three-star restaurant by the age of 33.
Chef Muñoz introduced StreetXO in 2012, a concept that exudes a relaxed vibe while showcasing his culinary wizardry. It will soon launch in Dubai at One&Only One Za'abeel. Connecting Travel met with him to find out more.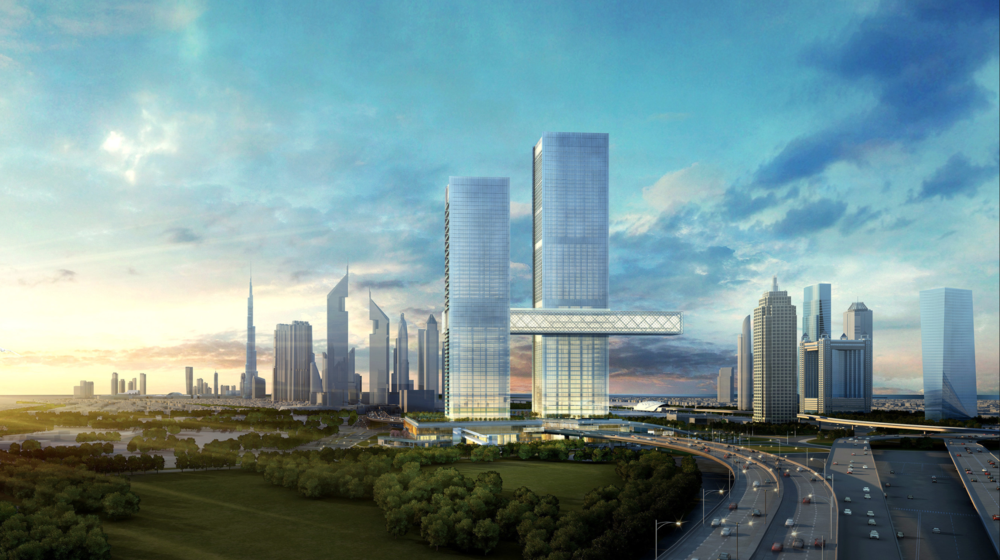 One&Only One Za'abeel rendering
Connecting Travel: Can you tell us about your upcoming opening and collaborations in the Middle East?
Dabiz Muñoz: We're going to open StreetXO in Dubai in December 2023 or early 2024, with the same vibe, food and feel as in Madrid, but with some changes in the experience and menu for the Middle East.
StreetXO first opened in Madrid when we wanted to create fine-dining food, but in a more casual, unique way. At the beginning, we didn't even have waiters, only chefs cooking in an open kitchen.
StreetXO is like a roller coaster; you don't know when it's going to end. It has loud music and powerful flavours. We wanted to recreate the feeling of eating on the street in any of the big culinary cities of the world, like Madrid, Bangkok, New York and Singapore, all in one. This is what diners can expect at StreetXO Dubai, which will be bigger and the next level up from the one in Spain.
We also have two four-hands dinners with Gaston Acurio at La Mar on 3 and 4 November, featuring some of the new items we are creating for StreetXO Dubai.
CT: What are your first impressions of the Dubai dining scene?
DM: Dubai has grown a lot in gastronomic experiences. So many people are doing interesting things, with fine dining restaurants like Tresind Studio that are so unique; head chef Himanshu Saini is very smart and talented.
Dubai is definitely experiencing a sweet moment for restaurants and gastronomy, with a lot of customers travelling from all over the world to be part of it. I'm very excited to open in this city.
BUILD YOUR OWN TRAVEL BUSINESS. JOIN TRAVEL COUNSELLORS' NEXT EVENT TO FIND OUT HOW
CT: What's your signature dish?
DM: It's impossible to define a signature dish. We create over 50 new courses every year and the menu changes a lot. When I opened 16 years ago, I was obsessed with creating something unique and creative. We don't follow global trends in culinary at DiverXO. To me, our menus are like the TV series Black Mirror, where you can watch different episodes with different stories, and all of them can exist by themselves.
We are looking for the best ingredients and almost 99% of our products come from Spain but our flavours and concepts are travelling around the world. The key to success for us is that people keep coming back because they know that every time they get to dine at a new DiverXO.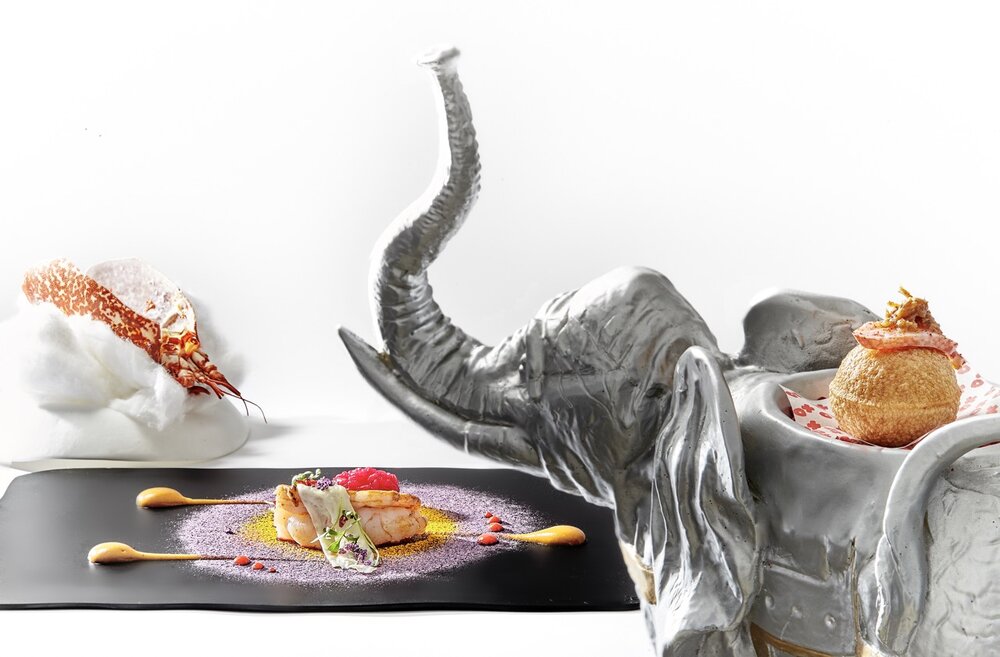 'Galician Lobster waking up on the beaches of Goa' – a dish at DiverXO
CT: DiverXO is number three on The World's 50 Best Restaurants 2023 listing. What impact does being ranked among The World's 50 Best Restaurants have on a venue?
DM: Recognition and awards have a positive impact on the restaurant. I'm happy with the World's 50 Best impact, and it makes the gastronomic world richer. DiverXO came quite late to the list, only a few years ago. The first time I went to a World's 50 Best awards, I was wondering why I wasn't there before. Everything I saw in the gala and the days around, there were happy people, talking about gastronomy, food, flavours and sustainability. What they bring together in a few days is so unique, and it's much more than the list, more than the rankings. Everything that happens around World's 50 Best during the year has a big impact on gastronomy all around the world.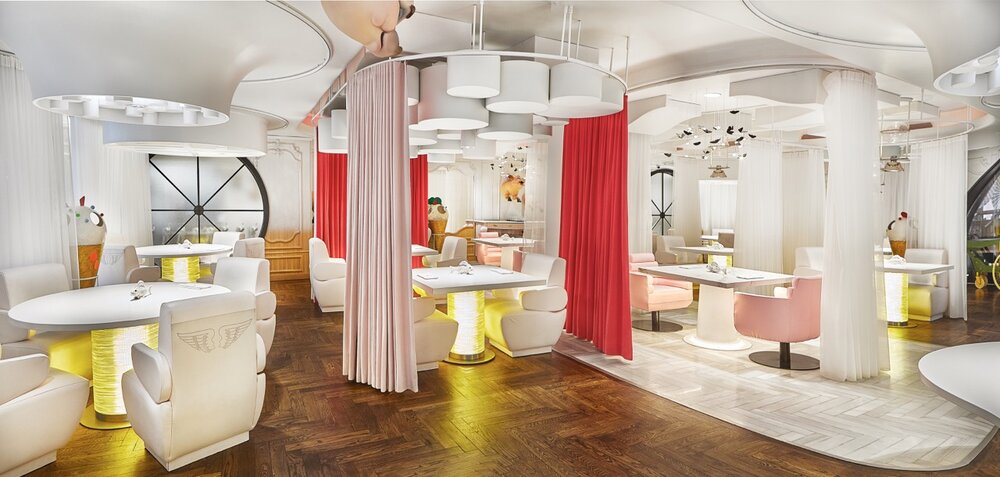 DiverXO
CT: In Madrid, where are your source markets currently from?
DM: Around 55% are local people and 45% are international diners. This is something that makes me quite proud, because DiverXO is a different kind of three-Michelin-star restaurant. There are local people maybe saving money for the whole year to come to DiverXO, and they've been doing this for many years, which is very special for us.
For more information, visit diverxo.com/en/home