Travel industry leaders reveal their career path to the top and the lessons learned along the way
As the newly appointed chief executive officer of Fairmont Hotels & Resorts worldwide, Mark Willis is responsible for the luxury brand's portfolio of more than 100 hotels in operation and under development globally.
What does your typical day involve?
My typical day is a dynamic and impactful journey that revolves around various responsibilities. I kickstart my morning with a focus on my physical well-being, engaging in activities that energise both my body and mind (walking, running and, if time allows, swimming).
After attending to my family's needs, ensuring breakfast is ready and dropping off my kids at school, I dive into the world of business. My days are filled with phone calls, face-to-face meetings and strategic decision-making.
I prioritise direct communication to foster efficient collaboration and drive swift actions. In addition to my core responsibilities, I dedicate time to networking and building relationships with key stakeholders. Engaging with business owners, clients and influential individuals allows me to establish connections that contribute to the growth and success of the company. I often participate in events where I can have meaningful discussions, explore collaboration opportunities and cultivate valuable partnerships.
My schedule is occasionally influenced by travel commitments, which enable me to extend my influence globally and seize new opportunities.
By maintaining balance, I'm able to drive the success of the organisation while cherishing the meaningful moments in both my personal and professional life
What was your first job in travel?
My first job in the travel industry was as a steward in a small café in the UK. This experience inspired me to appreciate the value of warm hospitality and personalised service. It taught me the importance of creating meaningful connections with customers, a principle that I still hold dear in my role today.
What advice would you give your 20-year-old self?
Don't change anything. Continue making those around you smile.
RELATED:
How I got here: Tim Cordon, COO of Radisson Hotel Group, Middle East & Africa
How I got here: Guy Hutchinson, CEO & President of the Rotana Hotel Management Company
Interview: The Capella Singapore GM welcomes rising interest from the Middle East
Would you advise others to enter the travel industry today?
Definitely! I sincerely advise considering a career in the travel industry, especially in hospitality. It's a field that offers unparalleled diversity and countless opportunities. What makes hospitality truly unique is its inclusivity, as it welcomes individuals from all backgrounds and skill sets. Regardless of your abilities, there is a place for everyone in this industry. Whether you excel in interpersonal skills, have a knack for practical tasks, or possess a creative flair, you can find your niche and thrive in the world of hospitality. It's a remarkable industry that opens doors to various roles, locations and career paths, ensuring that there's something for everyone.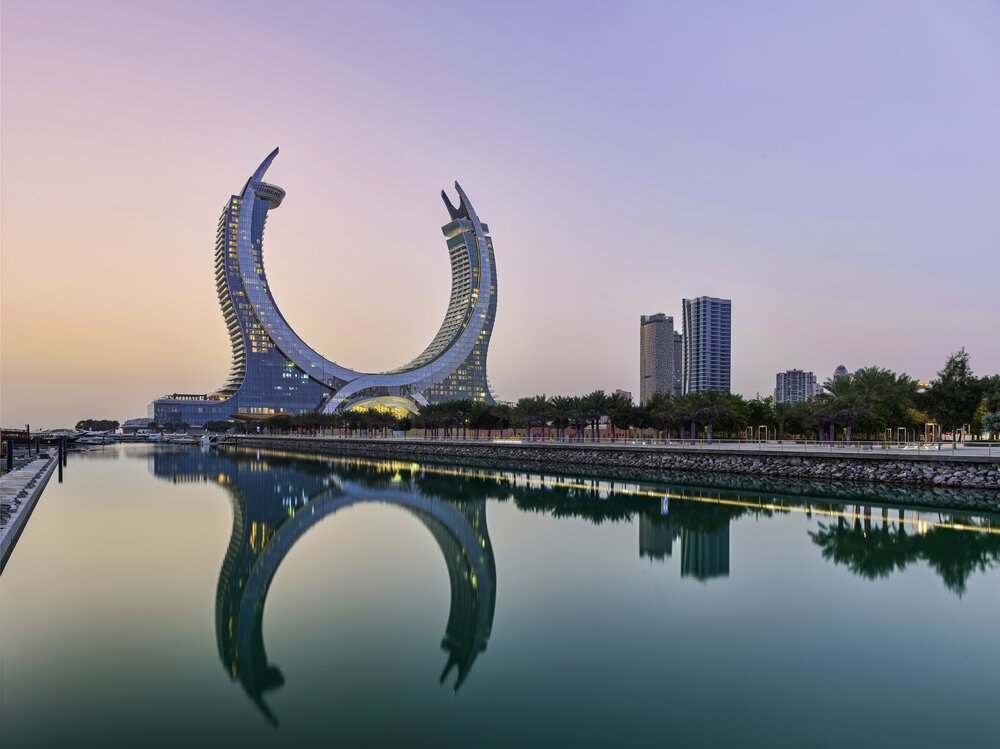 One of Mark's hotels Fairmont Doha
Have you ever had a mentor?
Absolutely! I've been fortunate to have mentors who have had a significant impact on my career. Kurt Ritter, Wolfgang M Neumann and Sébastien Bazin are individuals who have shaped my journey and without whom I wouldn't be where I am today. Their guidance, experience and leadership have been invaluable in inspiring me to strive for excellence, develop my management skills, and navigate the complexities of the industry. I'm truly grateful for their mentorship and the profound influence they have had on my professional growth.
How do you continue to develop and expand your own skill set?
I make it a point to surround myself with fabulous people. By connecting with industry leaders and experts, participating in professional development opportunities, and embracing a lifelong learning mindset, I stay up-to-date with the latest trends and gain valuable insights. I also value feedback from my team and mentors, as it helps me identify areas for improvement and continue my personal growth journey.
Fairmont Maldives – Sirru Fen Fushi, another in Mark's vast portfolio
What's your strategy and selection process when hiring staff?
When hiring, I look for individuals who are not afraid to think outside the box and challenge the status quo.
People who challenge the status quo bring fresh perspectives and help drive positive change in the world
Which countries have you most enjoyed working and living in?
I have thoroughly enjoyed working and living in various countries, particularly in the Middle East, including the UAE and Saudi Arabia. I've also had wonderful experiences in Thailand and South Africa. These countries have offered unique cultural experiences and have enriched both my personal and professional journey.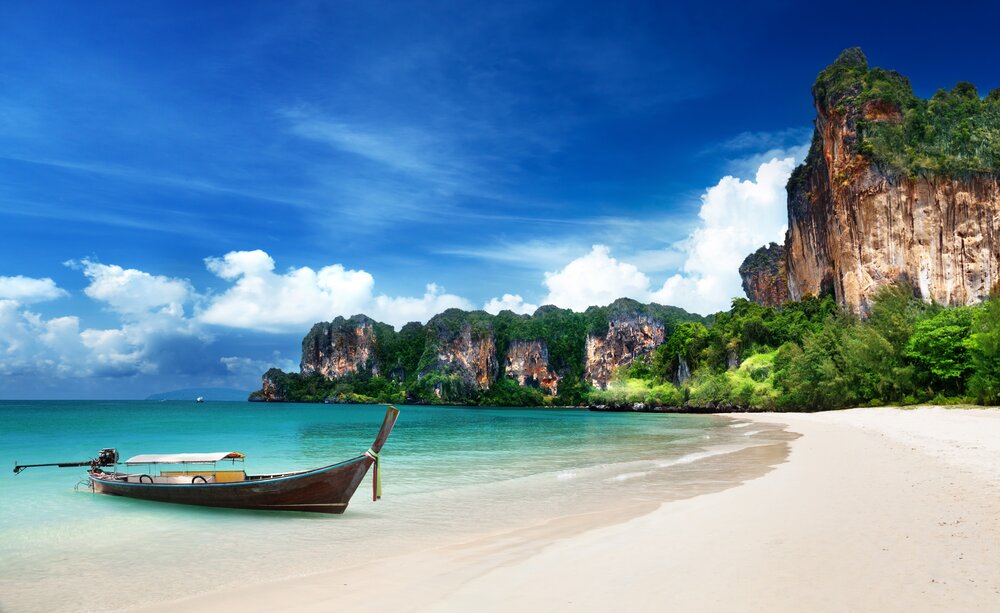 Thailand – one of Mark's favourite places
Favourite holiday destination?
Turkey.
Favourite restaurant?
One of my favourite restaurants is Addison, located in Fairmont Grand Del Mar in San Diego. Chef Bradley's culinary mastery and the restaurant's three Michelin stars create an exceptional dining experience. Additionally, Scotts in London holds a special place in my heart for its remarkable cuisine and ambiance.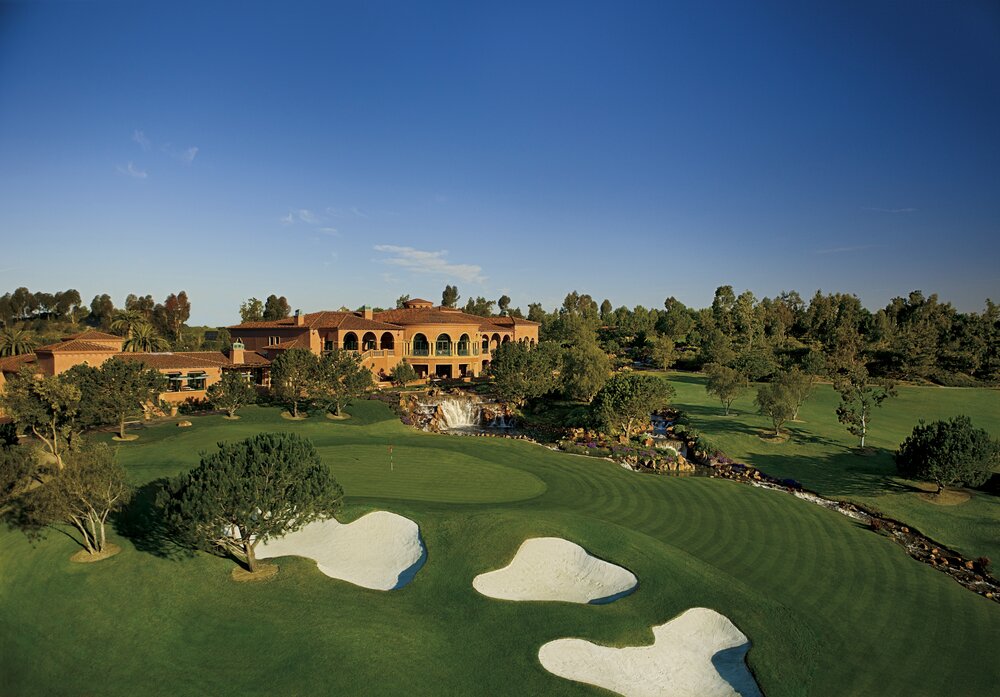 Fairmont Grand Del Mar
Favourite hotel?
My favourite hotel is the Faena in Miami. It stands out for its stunning design, luxurious amenities, and impeccable service.
GET YOUR FREE TRAVEL & TOURISM INSIGHT REPORT PRODUCED IN ASSOCIATION WITH DELOITTE
What are your retirement plans?
In retirement, my plans revolve around pursuing my passions. I would focus on photography, indulging in adventurous climbs, and enjoying quality time with my family. Exploring new destinations, savouring diverse culinary experiences, and capturing precious moments through my camera lens would be at the forefront of my retirement journey.
What would you most like to be remembered for?
When it comes to my career legacy, I would most like to be remembered for the positive impact I've had on the lives of others. I strive to be known for the people I have helped along the way, whether it's through mentorship, guidance or creating opportunities for their personal and professional growth. Leaving a lasting impression on individuals and seeing them thrive is truly fulfilling and a legacy I'd be proud of.
For more information, visit www.fairmont.com