As this year's extended list is revealed, Connecting Travel's editorial director Sarah Hedley Hymers analyses the results
Essentially, the World's 50 Best Restaurants ranking has become a list of the top 100; the latter 50 announced ahead of the top 50, drumming up interest in the awards and, importantly, highlighting more restaurants and the incredible teams that run them, which I'm very much in favour of.
This year's extended list of winners from 51 to 100 was revealed on 8 June 2023; the winning one to 50 will be announced at the awards ceremony, to be held in Valencia, Spain on 20 June.
For those using the list as a culinary travel guide, as I do, it's important to understand the voting system and how it impacts this world-famous annual culinary compilation.
How Votes are Cast
Judges – more than 1000 of them comprising food journalists, gourmands, chefs and restaurateurs – can only vote for the restaurants that they've been to in the past 18 months, therefore the list represents the most popular restaurants among those visited in a set timeframe, rather than their all-time top choices.
Judges, by their nature, are typically inclined to try new places, so this system helps give newcomers a leg up on the ladder, which I'm also in favour of – but don't overlook the extended list. It's packed full of gems – both rising stars and established ones.
I suspect that some of the legendary three-Michelin-starred restaurants on this year's extended list, such as Alléno Paris au Pavillon Ledoyen, Yannick Alleno's pretty Parisian restaurant, which is at 78, and César Ramirez's Chef's Table at Brooklyn Fare in New York, which is at 61, would be some judges preferred restaurant of all time.
My message to "list surfers" is to try all 100 and cross-reference with the Michelin Guide where possible.
Middle East Muses and Musings
Among the other rich pickings in this year's extended list is Ossiano, Gregoire Berger's aquarium-sided restaurant at Atlantis, The Palm, ranking at 87. The accolade is well deserved and a trip to Dubai would be wasted without dropping by for the Normandy-born chef's nostalgic French cuisine.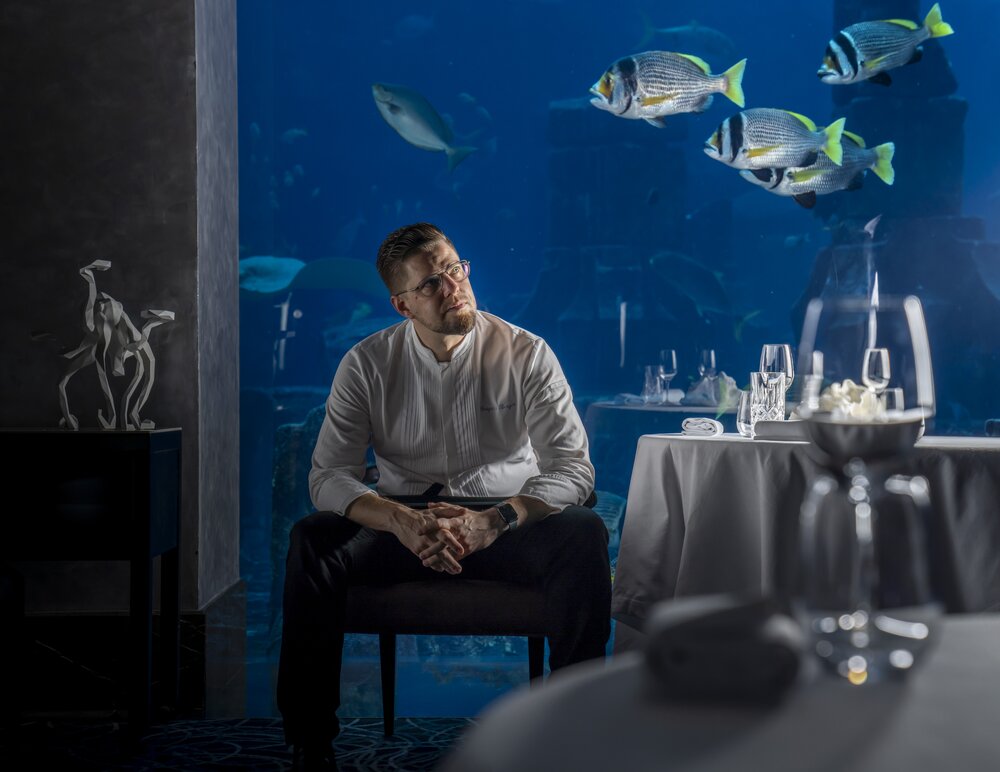 Gregoire Berger, Ossiano
Dubai's newly anointed two-Michelin-star Tresind Studio, helmed by much-loved chef Himanshu Saini, was absent from the extended list, spurring optimistic rumours among the local culinary community that it may have sailed into the top 50. We live in hope. As one of only a pair of two-Michelin-star Indian restaurants globally, it has already made history.
Other potential Middle East contenders include Orfali Bros Bistro and Fusions by Tala, created by Bahrain-born Tala Bashmi, the most exciting female chef I've encountered this decade. The Middle East never tasted so good!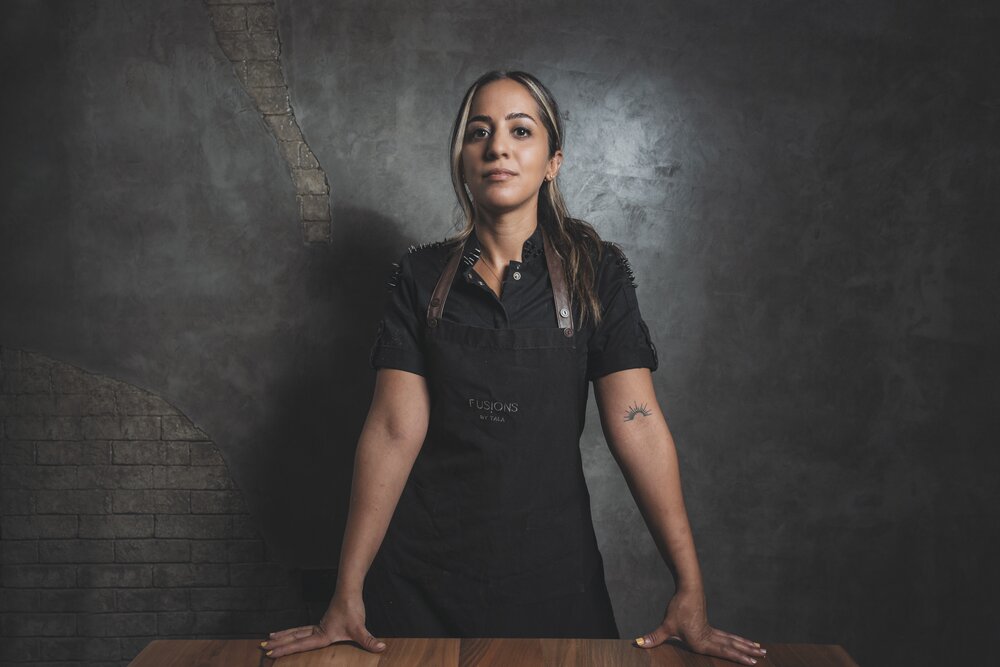 One to watch: Tala Bashmi
London Calling
Elsewhere on the list, London scored a hat trick. Those heading to the UK this summer should make their reservations now. At number 53, there's Tomos Parry's Basque eatery, Brat, and – also in hyper-hip Shoreditch – at number 86 there's stripped-back British eatery Lyle's by James Lowe housed in a former sugar factory. Between them is three-Michelin-starred Core by Clare Smyth in Kensington, which ranked at 71.
Insider tip: Santiago Lastra's Mexican-British Kol (the Spanish word for cabbage) in Marylebone ranked at 51 last year and isn't on this year's extended list so it's highly likely it's moved up into the top 50. Secure that booking first before the news is announced.
A Taste of Thailand
Bangkok is also having a moment, emerging as a could-be culinary capital of Asia. It has the most restaurants on the extended list with four entries, including Sorn at number 56, Suhring at 72, Nusara at 74 and Potong at 88.
Also in the Thai capital, Le Du, is worthy of inspection taking the number one slot in Asia's 50 Best Restaurants, while the legendary Gaggan Anand is back with his second Gaggan restaurant, landing at number five in Asia's 50 Best Restaurants.
I know where I'm planning my next food tour!