Divisional senior vice president for Travel at dnata Travel Group shares insights into consumer demand
We represent the travel division of dnata, one of the world's largest air and travel services providers, with businesses that cover the full spectrum of the industry. Following a positive year of travel in 2022, we anticipate growth in all business areas to continue in 2023, reaching – or surpassing – pre-Covid levels.
DMC Expansion
We aim to expand the source markets of our B2B businesses, including the UAE's leading destination management company (DMC) Arabian Adventures. In strengthening our product offering, we aim to align with the Dubai Tourism Strategy to attract 25 million tourists by 2025. By developing Arabian Adventures' offering as a destination management company and improving its award-winning UAE-based desert safaris and city tours, we aim to further enhance the country's position as an attractive destination for international travel.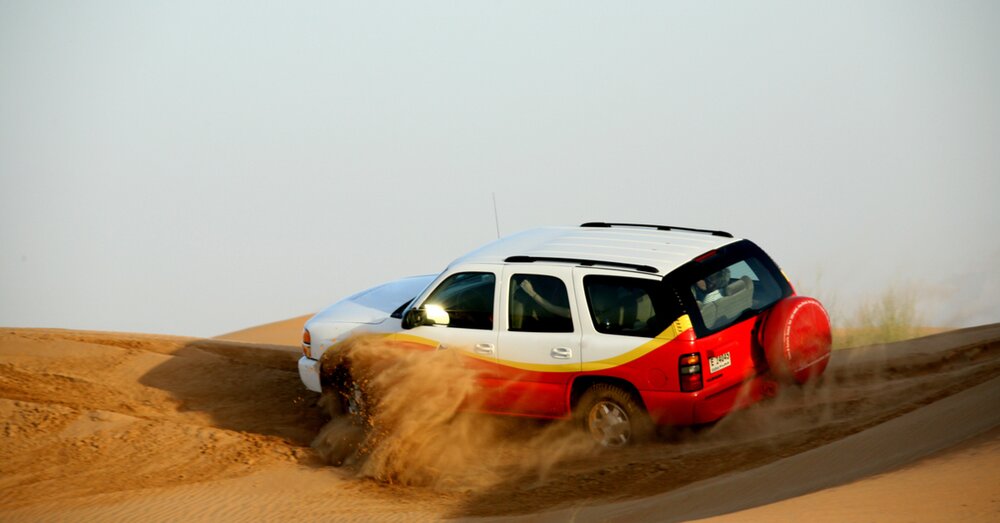 Arabian Adventures is known for desert safaris
We also aim to build on the success of our stopover programmes, emphasising Dubai's position as more than just a beach destination, highlighting its desert and mountain attractions – and beyond – to encourage more and longer stays. As part of this, an area of development for Arabian Adventures includes multi-centre travel options across the Middle East, launching operations in growing tourist hotspots across the region, including Oman and Saudi Arabia.
WANT A NEW CAREER IN TRAVEL? CLICK HERE
Emerging Trends
Traveller requirements have changed, and in the traditionally last-minute UAE market, this shift in behaviour includes bookings being secured further in advance. As the UAE's longest-serving travel provider, dnata Travel recently conducted a survey with thousands of UAE travellers. The majority of respondents (28%) expressed plans to book leisure travel two to six months in advance, compared to a matter of days or weeks in years' previous.
Data shows a 17% increase in travel bookings already being recorded across summer 2023 compared to the same time last year, as travellers are making plans earlier to secure a perfect trip.
To make the most of a journey and secure added value, customers are also booking more extensive holiday packages, with 37% of travellers in our recent survey adding 'all-inclusive' as part of an ideal getaway in 2023.
Our travel experts are also reporting increases in the length of stay and average booking values as travellers extend trips and opt for fuller packages that include hotel stays, flights, transfers, experiences and insurance.
We are also finding face-to-face bookings are proving most popular, with customers preferring to make a travel reservation in-person at their local dnata Travel stores
Clients are seeking the advice of our on-hand specialist teams in store to support their requirements and customise trips to their needs. Part of dnata Travel's planning for 2023 is to expand its retail footprint across UAE communities.
The most popular destinations for holiday bookings from the UAE in 2023 so far with dnata Travel include the Indian Ocean islands of the Maldives and Mauritius, while Thailand leads the way for a resurgent Asia. Growth in travel to this part of the world continues to soar, with Indonesia and Singapore also starting to trend.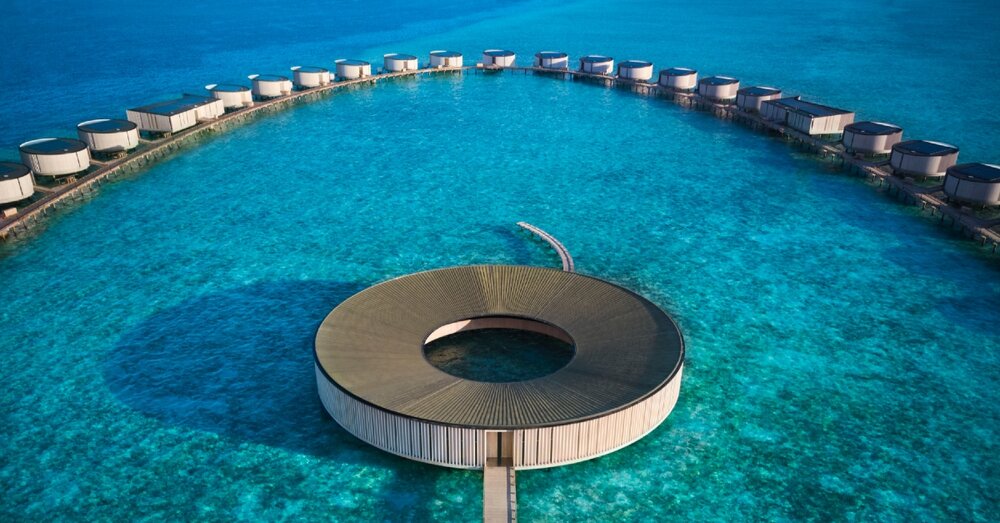 The Maldives is popular with UAE travellers
Challenges to Tackle
To continue the levels of growth witnessed in 2022 and 2023 so far, our teams remain agile to adapt to the evolving needs of local and international travellers.
The price of air travel continues to prove the most prominent challenge, as airlines grow flight capacity to ensure the volume required meets demand. Our airline partners are working hard as we continue to see promising growth in this area, with new routes and aircraft coming online for a wider range of destinations around the world.
In terms of accommodation, the level of new hotel openings and projected developments, particularly in destinations such as the UAE, ensures supply continues to meet increased demand.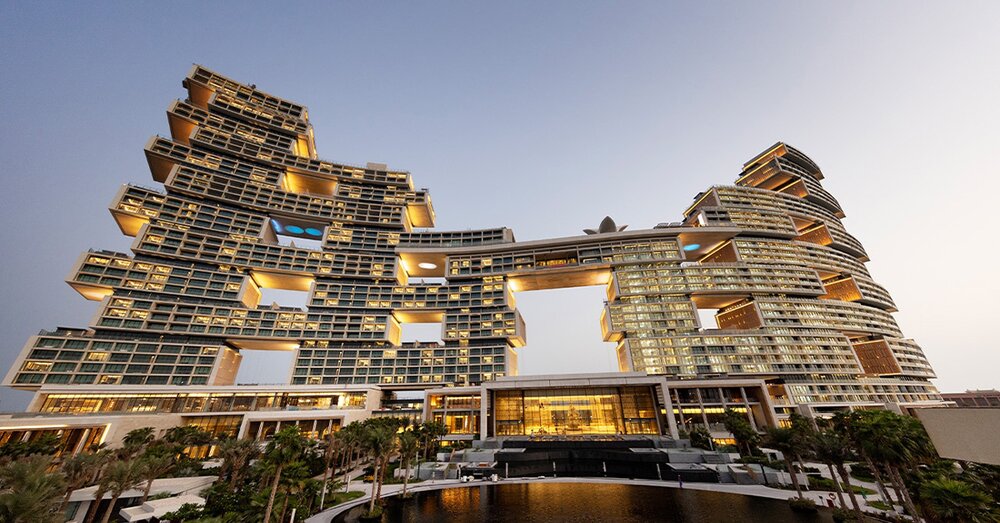 Atlantis The Royal is among the new hotel openings in the region
Strategy for Success
Strategy At the dnata Travel Group, we're in the unique position of being available across all industry verticals and touchpoints, with travel stores and solutions online and offline, and 24/7 travel expertise and support. This enables us to remain agile to support the changing needs of global travellers.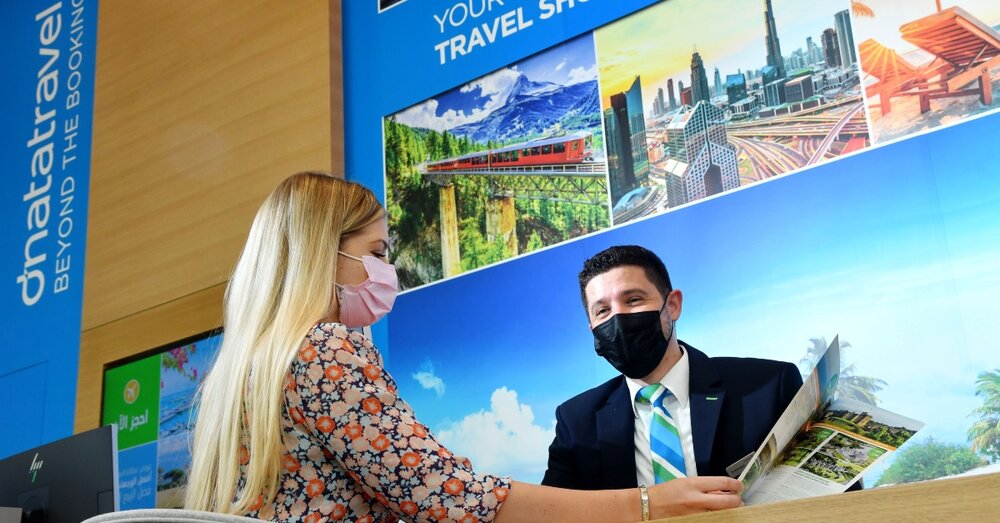 Bringing 60-plus years of experience and global partnerships, we work with hotels, resorts and other partners to offer travellers incredible, unrivalled travel content, supplied directly to the end consumer or operators all over the world. This extends our impact, as we support the industry in many ways on a global scale.
Our aim is to continue to provide the best possible service for global travellers, across all markets and businesses, including our DMCs, and leisure and corporate travel divisions and beyond, with ongoing product and service enhancements that are adapted to latest trends.