Inspire clients with some of this year's most exciting travel products
Operators have been busy getting their brochures ready for 2023, and there's a host of new product to sell, from foodie adventures in Latin America and cultural tours in Pompeii to dog-sledding in Norway and exploring the mountains and shores of Oman.
Be inspired. Here are some of the best options to entice your clients with.
Europe
G Adventures has introduced 10 itineraries in Italy, Greece, Croatia, Morocco and beyond – including a six-day Hiking Southern Iceland trip taking in the ice caves, canyons, black sand beaches and waterfalls of the country's south.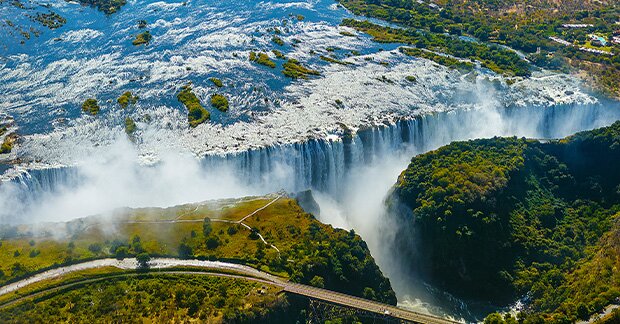 Iceland
Back in the Nordics, Regent Holidays has two new private tours in Svalbard, including a five-night Dog Sledding Adventure on which guests will sled their way through valleys, mountains and glaciers in the company of an expert. Accommodation is in trapper-style cabins, where guests will get the chance to get involved in everything from chopping wood for the oven to melting snow for drinking water.
GET 50% OFF CRUISES WITH NCL'S NEW YEAR CRUISE SALE
North and South America
Over in the US, Trafalgar's new nine-day National Parks & Native Trails of the Dakotas trip will visit the Native American reservations of Pine Ridge, Rosebud, Standing Rock and Fort Berthold; meanwhile Insight Vacations' Spectacular National Parks of the East Coast itinerary will explore Shenandoah, the Great Smoky Mountains and Mammoth Caves.
Across the border in Mexico, Newmarket Holidays has added the Mayan Adventure and Caribbean Island tour, which combines ancient Mayan sites such as Chichén Itzá with a stay on the car-free Caribbean island of Holbox, where cerulean waters lap sugar-white sand.
Meanwhile in Peru, Explore is launching a foodie tour that includes pisco-tasting and ceviche-making in Lima, a tour of the 'picantería' restaurants in Arequipa, a visit to a potato producer in the Sacred Valley and lunch at a 'closed-door' restaurant in a local family's house. It's one of several new gastronomy tours from the operator; others take guests on culinary adventures through Italy, Portugal, Vietnam, Morocco and Georgia.
RELATED:
Registration now open for 30th edition of Arabian Travel Market
Wizz Air Abu Dhabi launches two new routes to Jordan
MSC Cruises adds Egypt to Red Sea itineraries
Asia
Over in Asia, Cox & Kings has launched the 'India and Pakistan: Splendours of the Mughal Empire' trip to mark 75 years since the creation of the two modern states. Guests will visit the Mughal capitals of Delhi, Agra, Fatehpur Sikri and Lahore, with highlights including the changing of the guard ceremony on the Attari-Wagah border, a chance to visit Lahore's Royal Fort and a trip to an artisanal pottery workshop.
Those seeking somewhere truly unique should look to Intrepid Travel's new 11-day Hike the Trans Bhutan Trail. This ancient, 250-mile pilgrimage route reopened for the first time in 60 years in September, coinciding with the reopening of Bhutan's border after two-and-a-half years. Customers can expect forested valleys, remote lakes and centuries-old monasteries for a backdrop as they traverse this mystical Himalayan kingdom, learning more about Bhutanese culture and getting a true taste of this fascinating country on a tour they'll remember for ever.
Middle East and Africa
For short-haul adventures closer to home, a cultural trip that fuses Arabian culture with extraordinary landscapes can be booked through Wild Frontiers' new Northern Oman: Wadis, Mountains & Coasts itinerary. The nine-day tour takes guests from Muscat to the Hajar Mountains via glittering oases, historic forts, traditional villages and colourful markets, with customers spending a night in the Wahiba Sands desert – home to some of the world's best stargazing.
Clients wanting to get even more adventurous might be swayed by Exodus' new eight-day Saudi Explorer: Across the Arabian Peninsula trip, which visits the Unesco World Heritage Sites of Hegra, including its well-preserved Nabataean tombs; Jubbah, which is home to millennia-old rock art, and the historic centre of Jeddah, whose port has been at the centre of trade since the seventh century.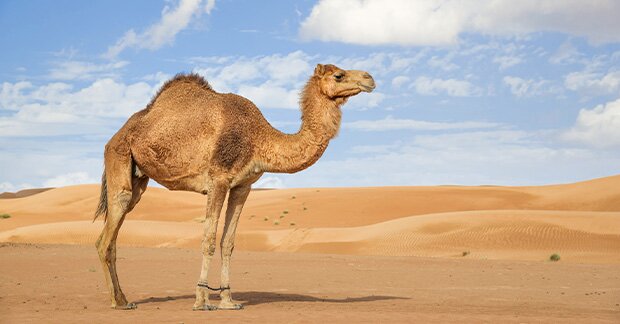 Explore Saudi's dunes
Following on from the success of its safari trips last year, Newmarket Holidays has added the On Safari in Victoria Falls itinerary for 2023, with a range of land and river experiences in Zambezi National Park and along the Zambezi and Chobe rivers.