The luxury hospitality group's curated bucket-list, multi-property holidays allow guests to experience more
As Aman turns 35, it's offering guests bucket-list Aman-curated trips, including a private jet itinerary across South East Asia, and an around-the-world trip from New York to Tokyo. The range of multi-property itineraries available has grown with the company, allowing travellers to explore more of a single region using two properties as bases.
To explore partnerships, travel agents can contact Harriet Rowlinson, the global head of Marketing and Communication for Aman, at hrowlinson@aman.com.
Here's a taste of some of the itineraries available now.
Private Jet Journey: Amansara to Amanpuri
From the secluded white sands of Pansea Beach to the jungle-clad ruins of Angkor, Aman takes guests on a journey through Southeast Asia via private jet, to reveal its remarkable natural beauty and cultural heritage. Combining stays at Amanpuri on the west coast of Phuket and Amansara in Cambodia's cultural capital of Siem Reap, this private jet journey includes a four-night stay at Amanpuri and a three-night stay at Amansara, with daily breakfast, a choice of lunch or dinner and round-trip transfers. For more information, click here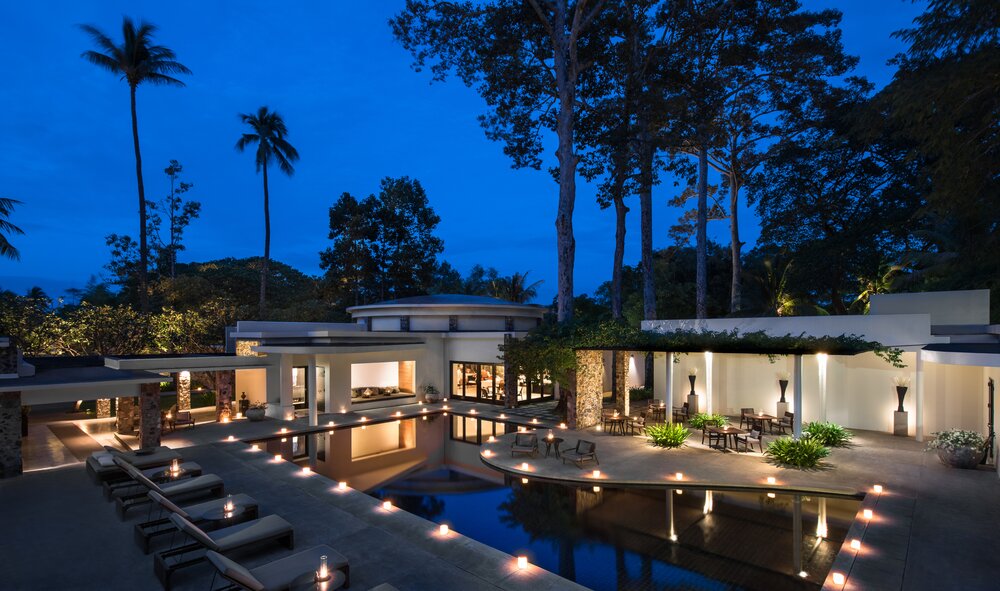 Amansara, Cambodia
Extraordinary Indonesia: Amankila, Amandari, Amanjiwo (lead picture), Amanwana or Aman Villas at Nusa Dua
From the sweeping coastline of restful Amankila to the Eden-like retreat of Amanjiwo, guests are invited to uncover Indonesia with the Bali & Beyond adventure. With many of the island's main attractions still void of crowds, guests can experience the archipelago at its most peaceful, with combined stays at any of Aman's five Indonesian resorts. When staying eight nights or more, enjoy inter-resort transfers within Bali only and a choice of exclusive experiences at each, from a guided tour of Borobudur to a local Megibung Dinner. For more information, click here
WANT A NEW CAREER IN TRAVEL? CLICK HERE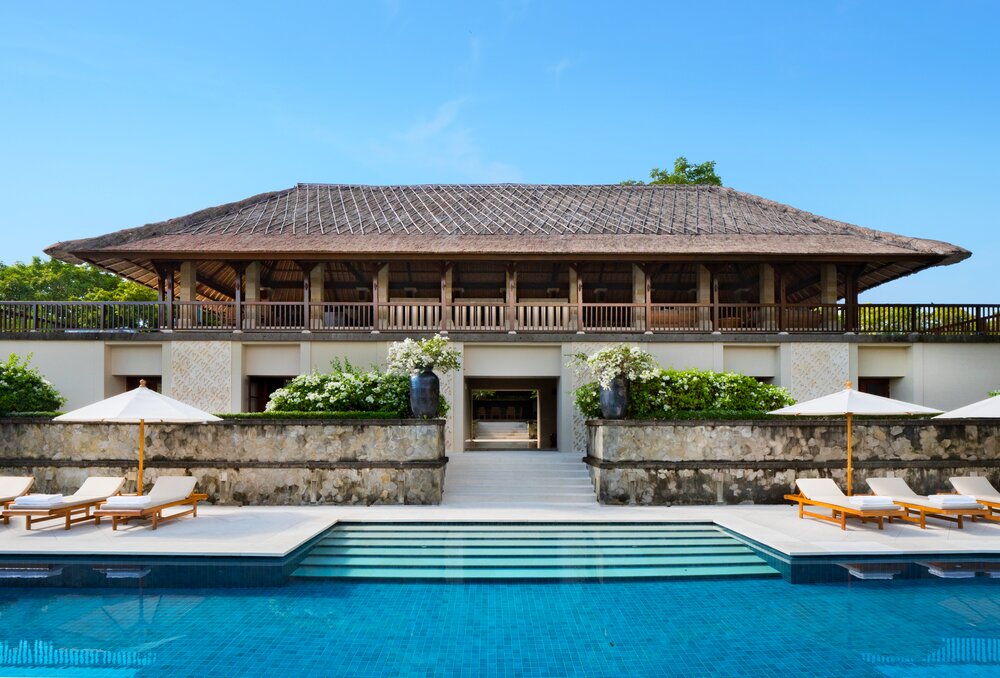 Aman Villas at Nusa Dua
Sri Lanka's South Coast: Amangalla and Amanwella
Aman's two properties in Sri Lanka are separated by just over an hour's drive. While Amanwella offers coastal seclusion, the lofty ceilings of Amangalla welcome guests inside the historic Galle Fort with gracious colonial grandeur. This itinerary is for travellers seeking a trip that balances cultural immersion and relaxation on the beach. The five or seven-night Fort & Beach journey includes daily breakfast, afternoon tea and inter-resort transfers, alongside several experiences to showcase the very best of Sri Lanka, from a guided tour of Galle Fort and a visit to a Cinnamon Plantation with a private picnic, to a 60-minute massage for two. For more information, click here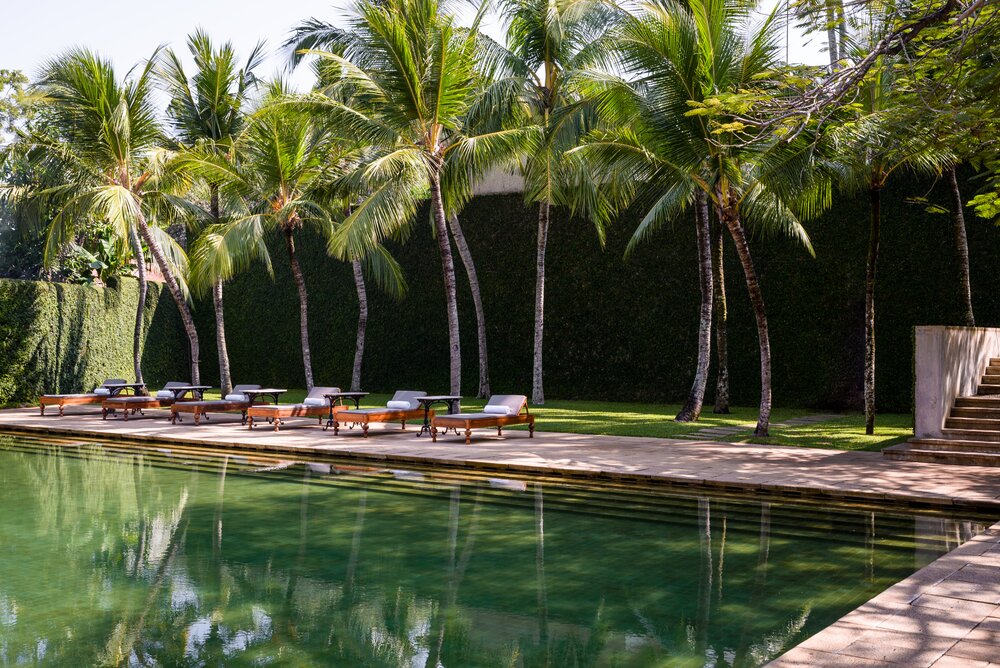 Amangalla, Sri Lanka
From Island to City: Aman Tokyo + Amanpulo, or Aman New York + Amanyara/Amanera
From a lofty sanctuary high above Tokyo's urban whirl to a private island in the Philippines, the extraordinary island-to-city journey combines a minimum two-night stay at Aman Tokyo and then four nights or more at Amanpulo, Pamalican Island, in the Philippines. Alternatively, guests can pair Aman's newest destination on the island of Manhattan with one of two Caribbean sanctuaries for a unique journey across The Americas ending at Amanyara in Turks & Caicos, or the jungle-backed Dominican oasis of Amanera. For more information, click here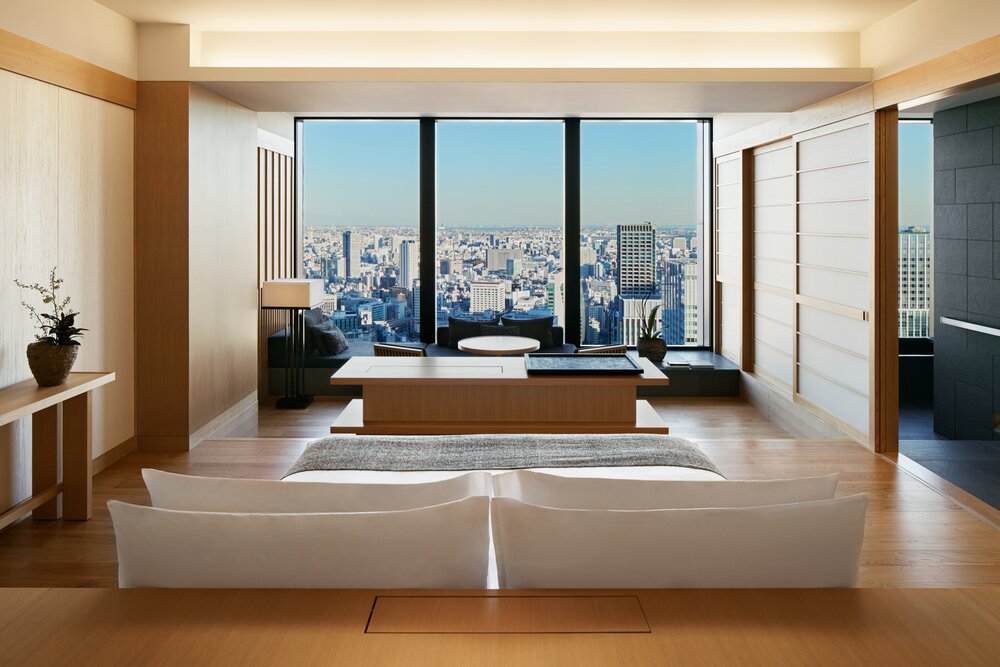 Aman Tokyo