From affordable family sailings to adults-only itineraries, there's a Caribbean cruise for everyone, says Nigel Tisdall
An island‑hopping cruise is an ideal way to get a taste of the vibrant and diverse Caribbean, renowned for its palm-lined beaches, potent rum cocktails, lilting tunes and charismatic people.
During winter season, the mood is buoyant as operators compete to offer the most lavish comforts, show-stopping entertainment or value packages. The choice is wide, including transatlantic sailings and embarkations in attractive homeports such as Miami, Bridgetown and San Juan.
Whether it's a quick let's-party voyage, a highbrow tour of contrasting islands or a luxury cruise with plush staterooms and a butler to polish your sunglasses, there's almost certainly a ship, itinerary and price point that can inspire a client's interest.
Family Adventures: MSC Cruises
With free children's clubs, up to 11 types of cabin and competitive prices, MSC Cruises' year-round sailings work well for a family or multigenerational holiday. Embarkation points include Port Canaveral (ideal for pairing with Orlando theme parks), Miami and Bridgetown, with sailings from four to 14 nights. A strong selling point is that new ships – such as MSC Seascape, which launched in December – are purpose-built for warm-weather cruising, offering spacious pools, including an infinity pool with submerged loungers, alfresco restaurants and an ocean-facing spa. Passengers are an international mix, with many in their early 40s.
RELATED:
Luis Fonis will be godfather to Norwegian Viva
NCL set for 10-ship European summer deployment
Get 35% off NCL cruises here
Year-round Adults-only Fun: Virgin Voyages
Many operators cruise the Caribbean only in winter, so it's a boon that Virgin Voyages offers year-round departures on two ships sailing from Miami on itineraries spanning four to eight nights. These are high-spirited, adults-only cruises (app and wristband essential). And they are as much about having a fun time on board and at a purpose-built Beach Club on Bimini in the Bahamas as discovering the delights of eastern Caribbean ports in the US Virgin Islands, Puerto Rico and the Dominican Republic. Average passenger age is 40 to 60 and prices include meals from 20-plus eateries, soft drinks, Wi-Fi, fitness classes, live entertainment and gratuities.
Puerto Rico
World-class Sightseeing: Viking Cruises
There's much more to the Caribbean than sun, sea and rum punch. This balmy region boasts 21 World Heritage Sites and a fascinating blend of British, French, Dutch, Spanish, African and Carib influences. Adult-only line Viking offers an excursion at every port, including a visit to the 16th-century El Morro fortress in Puerto Rico. Guests can pay a little extra to take a ride on the St Kitts Scenic Railway. There are also lectures and onboard historians.
A good pick for travellers, rather than cruisers, adult-only line Viking puts destinations to the fore with an excursion at every port
The Sporty Option: Windstar Cruises
For active clients who are into beaches, snorkelling and watersports, suggest a cruise that visits playground islands such as Saint Martin, Anguilla, St Barts and Virgin Gorda in the British Virgin Islands. New for next winter, Windstar Cruises' seven-day Beach Fun & Sun voyages hop between such party places on board Wind Surf, the world's largest sailing ship. This eye-catching, all-suite yacht carries 342 guests and comes with a watersports platform, while bookable shore activities include golf, piloting a two-person Zodiac and beach days. This is also a good choice for families with older teens.
Push the Boat Out: The Luxury Selection
The Creme de la Creme: Regent Seven Seas Cruises
For clients with something to celebrate or who enjoy five-star treats, Regent Seven Seas Cruises provides 'every luxury included' on voyages of seven to 14 nights from Miami or Barbados. Flights, transfers, Wi-Fi, all drinks, speciality restaurants, excursions, gratuities and even laundry are rolled into the price, creating a liberated mood. A standout itinerary is its Cupid to Carnival cruise from Bridgetown visiting super-scenic islands such as Dominica, Grenada and Saint Lucia, while Miami sailings next winter include St Barts and the British Virgin Islands.
Caribbean
Cook and Cruise: Oceania Cruises
Oceania Vista, the operator's first new ship in a decade, offer cruises from Miami. Selling points include the most spacious standard staterooms on the high seas (all with a veranda plus a dedicated concierge for solo travellers), a staff ratio of two crew to every three guests and a Culinary Center offering hands-on cooking classes. For first-time Caribbean visitors seeking an in-depth taste of the region, suggest a 12-day voyage that calls into contrasting islands such as Barbados, Dominica, St Barts and Puerto Rico.
RELATED:
Oceania launches Simply MORE pricing programme
Oceania Cruises launches rare wine collection
Oceania Cruises' first Allura Class ship embarks on summer itinerary
Small and Luxurious: Emerald cruises
The glamorous side of the Caribbean inspired Emerald Cruises to base two luxury yachts, Emerald Azzurra and Emerald Sakara here. Carrying no more than 100 guests, served by 72 crew, the ships can visit quieter ports of call such as Sainte-Pierre in Martinique and the snorkelling paradise of Tobago Cays in the Grenadines, with shore excursions included. The average age of guests is around mid-50s but the stylish yachts' arsenal of 'toys' – including water scooters, an over-ocean trampoline and e-bikes – makes this a good sell to younger couples, too.
---
5 top tips for selling Caribbean cruises
By Neil Duncan, general manager of product, planning and marketing at Marella Cruises
1. Look carefully at itineraries: analyse your clients' interests and identify ports of call that can meet their requirements.
2. Emphasise value: so much is included in a Caribbean cruise, from generous meals and daily entertainment to stops at five or more islands, that you find many customers now prefer this to a conventional beach holiday.
3. Stress that the Caribbean is a long way to go for seven nights: a 14-night cruise or some added time on the gateway islands invariably makes sense.
Caribbean cruising attracts strong repeat business and we see 35% to 50% of passengers returning at a later stage
4. Every ship has its own atmosphere: regular cruisers have favourite vessels they follow round the world, so explain why a suggested ship is so appealing.
5. Flag up included gratuities: while North Americans are well-versed with tipping, most travellers dislike this and any other 'hidden' costs.
---
Insider Insight
Bernard Carter, vice-president and managing director EMEA, Oceania Cruises, says: "While round voyages from Miami are our bread and butter, some travellers like flying straight to the region to embark in Barbados or Aruba, and we're noticing a trend to take longer holidays of two to three weeks, including land stays.
"Oceania prefers a 'Your World Your Way' model to all-inclusive, which brings lower rates and flexibility, while superb cuisine has been a trademark for the last 20 years."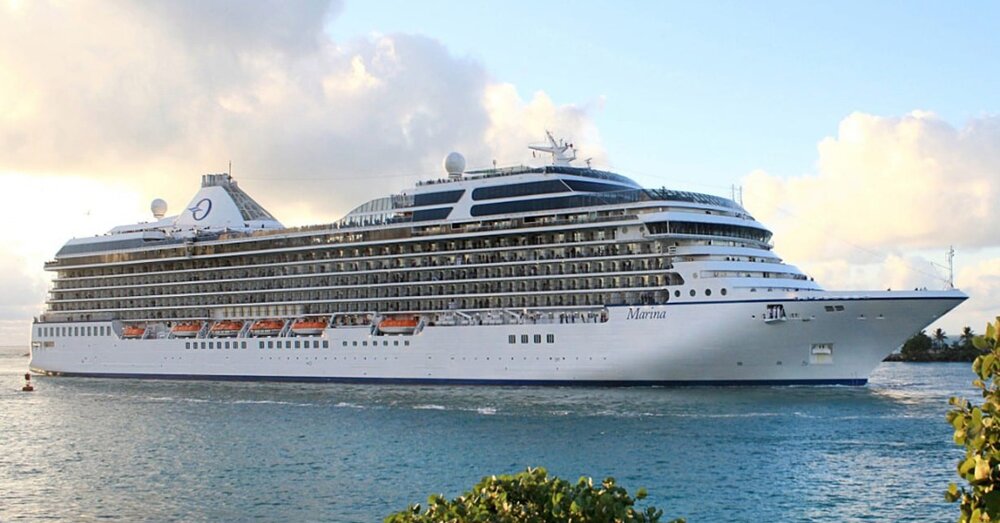 Oceania offers luxury Caribbean cruising