Hollie-Rae Brader heads to the Caribbean to sample Celebrity Cruises' Edge-class ship
The little chef chops, stirs and goes about his culinary tasks with absolute precision. A master is at work, and it's clear for all to see and every diner has a front-row seat to this gastronomic masterclass. But this isn't any old chef's table degustation.
This is Celebrity Cruises' immersive Le Petit Chef & Friends dining experience, where an animation is projected onto every setting on each tabletop, allowing guests to enjoy whimsical entertainment with impressive cuisine.
Served in Celebrity Apex's Le Grand Bistro, every guest sits captivated, thoroughly entertained by the projection of the tiny chef hard at work. Each course reflects a season, with an accompanying storyline highlighting key milestones in the chef's life. When the mini master of food finishes creating each dish, waiters suddenly appear with the real thing for passengers to tuck into.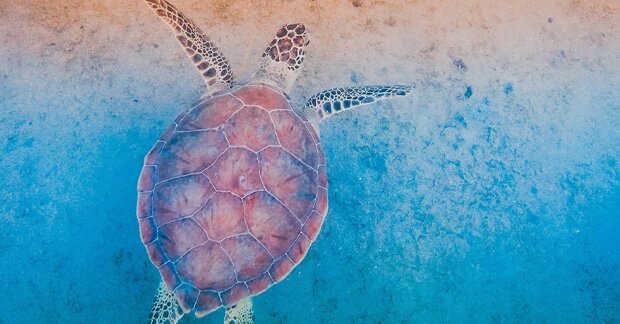 Celebrity Apex F&B: This innovative approach to dining is echoed throughout the ship. In fact, it's just the tip of the iceberg when it comes to unique approaches to cruising on Celebrity Cruises' Edge series of ships. Instead of a traditional main dining room, Apex boasts four themed restaurants, all serving the same menus but each with differing speciality dishes.
To round off the culinary offering, the ship also features paid-for restaurants, including steakhouse Fine Cut, seafood venue Raw on 5, healthy option Blu exclusively for AquaClass passengers, and, for those in suites, Luminae.
RELATED:
Royal Caribbean Group appoints new EVP and head of marine
Royal Caribbean Group sets course for net-zero cruise ship
Royal Caribbean unveils summer 2024 European deployment
Apex and sister ships Celebrity Edge and Celebrity Beyond feature countless innovations, from the cantilevered Magic Carpet bar, which elegantly slides up and down the side of the ships, to multi-level culinary and entertainment space Eden. There's also the wondrous Rooftop Garden, where passengers can hide away among the flora in warmer climes.
Celebrity Apex Design: The brand has made huge leaps on its offering for high-net-worths too, with a bounty of impressive suites designed by Kelly Hoppen and the stunning Retreat area, a private deck for guests in the top accommodation categories. Celebrity has made a big play for luxury lovers, which is how the brand often describes its target audience.
The Retreat class suites, including the Iconic Suites and the beautiful two-storey Edge Villas, are more akin to suites in high-end, big-brand hotels and will appeal to affluent clients.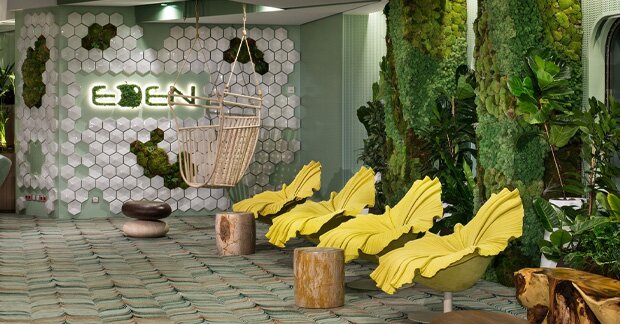 Celebrity Apex Itineraries: Celebrity Apex will be based in Southampton for the entire 2024 season. The Edge-series ship will replace Celebrity Silhouette and will sail on ex-UK sailings of between four and 13 nights in duration.
Apex will sail from Southampton between May and November 2024. The ship will offer a 12-night Norwegian Fjords and Arctic Circle cruise, calling into Norwegian ports Tromsø and Honningsvåg.
Ibiza – a new port for the line – also features in the 2024 programme. Celebrity has outlined plans to host 600 agents on Apex next year, with a series of ship visits and seminar-at-sea sailings.
My sailing on the 2,910-passenger ship began and ended in Fort Lauderdale, Florida, with dreamy stops in St Kitts and Nevis, the US Virgin isle of St Thomas and Nassau, the Bahamas, along the way.
SEARCH ALL ROYAL CARIBBEAN CRUISES NOW
Celebrity Apex Excursions: In St Kitts, we joined an excursion to a beach to frolic on the powder sands and hop in and out of the water for respite from the heat. We supped bottles of Carib and spoke to locals who were full of pride for their island paradise.
Other passengers, many of whom had visited the island before, opted to sail across to sister island Nevis to explore new shores. The Celebrity crew recommended we visit the tranquil shores of Magens Bay when we pitched up in St Thomas, with the gently lapping water proving perfect for our crawling tot.
Here, locals walk up and down the beach taking cocktail orders, with tourists clearly unable to draw themselves away from the perfectly clear water. I joined the flock, plonked myself in the water and awaited my strawberry daiquiri.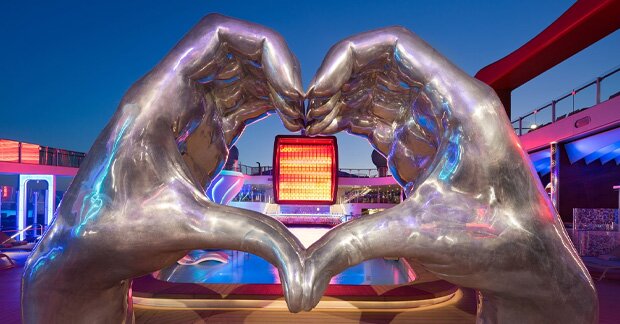 Celebrity Apex Facilities: In the Bahamas, we stayed on board and enjoyed the ship while others disembarked. Our day started with a chilled breakfast in Eden (our favourite spot on board).
After a coffee at Café al Bacio, we headed to the main pool and splashed around for hours in the Caribbean sunshine, with shade helpfully provided by a giant piece of artwork in the form of two hands creating a heart shape.
In the afternoon, we visited The Retreat, a place of peace and serenity and a perfect spot for a nap.
Pre-dinner drinks are a must on the aft of the ship in the Sunset Bar, where cocktails are served as the sun dips slowly out of sight, leaving behind it a wake of pink, burnt orange and red hues across the sky. Utter bliss.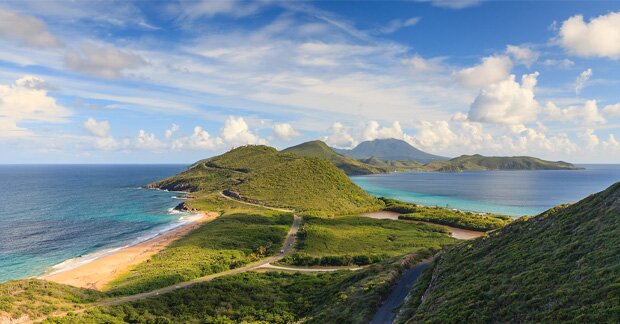 Celebrity Cruises' Middle East GSA is Royal Caribbean Arabia. To partner with Royal Caribbean Arabia call UAE +971 4 331 4299, KSA 800 897 1419, or email book@rccl.ae. For more information, visit www.royalcaribbean.ae