The Ultimate Family Townhouse is set to debut on 7,600-passenger ship
The boss of Royal Caribbean International says the three-storey Ultimate Family Townhouse suite debuting on the incoming Icon of the Seas ship is already 55% sold for 2024.
Speaking during a quarterly financial results call this month, president and chief executive Michael Bayley said the 7,600-passenger vessel, which is slated to launch in January 2024, was the "best-selling product" in the line's history.
The average selling price for the Ultimate Family Townhouse (pictured), which can sleep up to eight people, was US$75,000 per week, Bayley confirmed.
SEARCH ALL ROYAL CARIBBEAN CRUISES NOW
The accommodation has been upgraded from the Ultimate Family Suite model that is available on Symphony of the Seas, Spectrum of the Seas and Wonder of the Seas.
Bayley said: "[Icon] has been absolutely outstanding in terms of the demand and the pricing that we're generating. It's really driving a great 2024 and we never talk about 2024 at the beginning of 2023."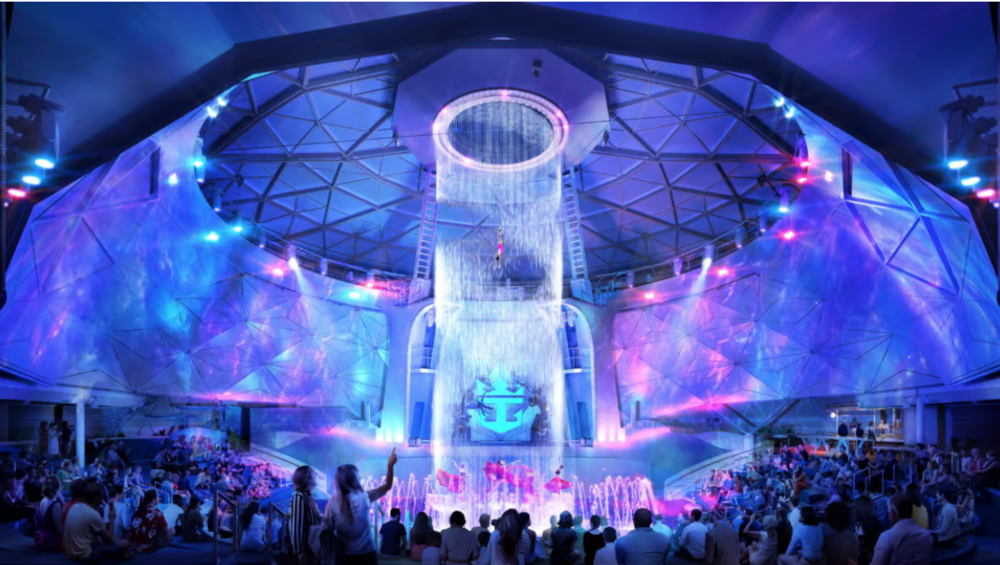 Icon of the Seas Aquadome entertainment
zone
He added that "a big driver" of the strong booking volumes the line was seeing was Icon of the Seas.
"This is the first time Royal Caribbean has had a new class of ship in nine years and we're delighted with the performance so far," said Bayley. "You can get a feel of the excitement generated by these products."
RELATED:
Royal Caribbean Group appoints new EVP and head of marine
Royal Caribbean Group sets course for net-zero cruise ship
Royal Caribbean unveils summer 2024 European deployment
Jason Liberty, president of Royal's parent company Royal Caribbean Group, forecasted the cruising giant – which operates three brands, including Royal Caribbean International – would grow by around 10% in 2023, 5% in 2024 and 6% in 2025.
"We believe at Royal Caribbean that the addressable [cruise] market is under penetrated," he explained. "We work very hard to create mobile brands that attract guests from all over the world to harvest that quality demand."
To partner with Royal Caribbean Arabia call UAE +971 4 331 4299 , KSA 800 897 1419, or email book@rccl.ae. For more information, visit www.royalcaribbean.ae