From October 2023, the luxury cruise ship will sail to the Pacific island nation
Four Seasons Explorer is setting sail to one of the world's last remaining frontiers later this year. Hidden in a remote part of the Pacific, Palau is home to more than 340 emerald islands, an astonishing spectrum of marine life, and a 4,000-year-old culture still sustained by the local knowledge of 20,000 traditionally minded people.
Referred to as one of the Seven Underwater Wonders of the World, with 500,000sq km of protected marine territory, Palau is an ideal destination for divers and snorkellers.
With a draft of 1.9 metres (6.23 feet), Four Seasons Explorer can access locations that larger vessels can't reach, while its PADI 5-Star Dive Centre ensures expert multi-lingual instructors with the latest gear and an onboard videographer, as well as custom-designed dive and excursion boats for direct entry to even the most inaccessible dive sites.
RELATED:
Four Seasons to open Red Sea retreat in Saudi Arabia
Four Seasons to launch residences in Bahrain
Four Seasons announces entry into luxury cruise sector
With only nine of the country's 340 islands inhabited, there are also opportunities to explore WWII sites and experience cultural excursions ranging from lessons in Palauan tradition dance to visiting a local bai, the Palauan name for the steep-roofed shelter built as a meeting place for the village elders.
Four Seasons Explorer will also be available for fully customisable private yacht charters in Palau for groups of up to 22.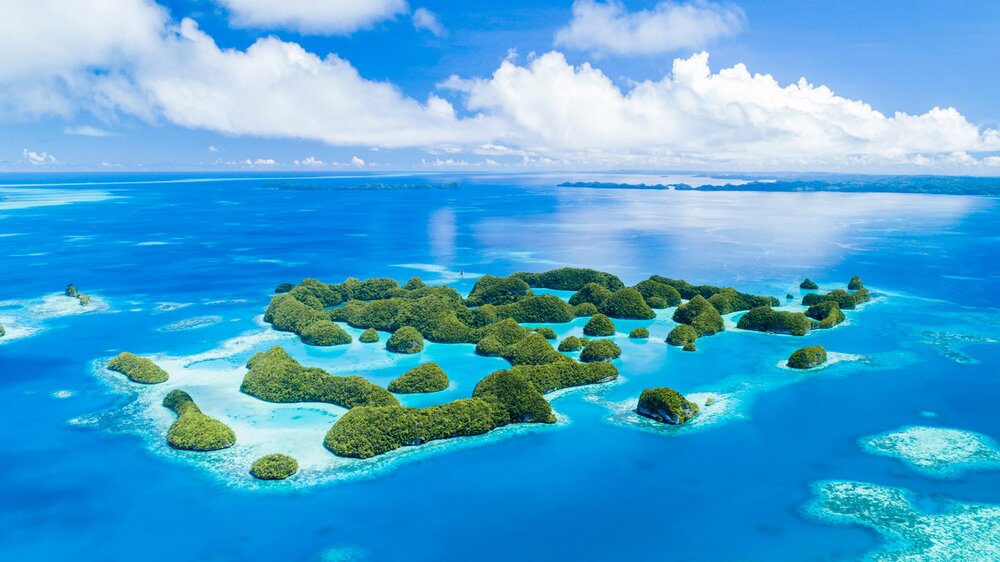 Palau is home to more than 340 emerald islands
GET YOUR FREE TRAVEL & TOURISM INSIGHT REPORT PRODUCED IN ASSOCIATION WITH DELOITTE
Four Seasons regional vice president Armando Kraenzlin commented: "The core Palauan value of omengull – respecting all and everything – deeply aligns with our values at Four Seasons. Right from the Palauan Pledge that all visitors are asked to sign upon arrival, visitors are immersed in one of the world's most unique cultures, founded on tradition and respect. It's a thrilling paradise for anyone seeking harmony with nature, and the opportunity to learn and embrace the unique Palauan way of life."
Reservations for the first adventures in late 2023 are now being confirmed, with several opening offers and daily embarkation options to choose from.
For reservations, email reservations.pme@fourseasons.com; for more information, visit www.fourseasons.com/explorerpalau