Guests have access to exclusive restaurants and facilities as well as concierge and butler services, finds Lesley Bellew
The fastest-selling suites on the world's largest cruise ships are now in exclusive ship-within-a-ship retreats, where guests can enjoy exclusive benefits and amenities, as well as all the big-ship entertainment and activities available onboard.
As demand grows, cruise lines are dedicating more space to these ship-within-a-ship retreats. Royal Caribbean International, Norwegian Cruise Line and MSC Cruises are leading the march, making their exclusive spaces bigger and better with each new ship.
The Suite Neighbourhood, Royal Caribbean
The Suite Neighbourhood on Royal Caribbean's Wonder of the Seas covers two of its 18 decks. This will double in size to four decks on new Icon of the Seas – including a multilevel sun deck and a two‑storey Coastal Kitchen restaurant.
RELATED:
Get 35% off NCL cruises here
NCL's Norwegian Epic to homeport in Israel
Partner with cruise lines at the CT Cruise Hub
The Haven, NCL
NCL's The Haven on its Prima Class ships has an infinity-style pool, while earlier ships have an exclusive courtyard pool area. Accommodation choices include connecting rooms to Owner's Suites with vast balconies.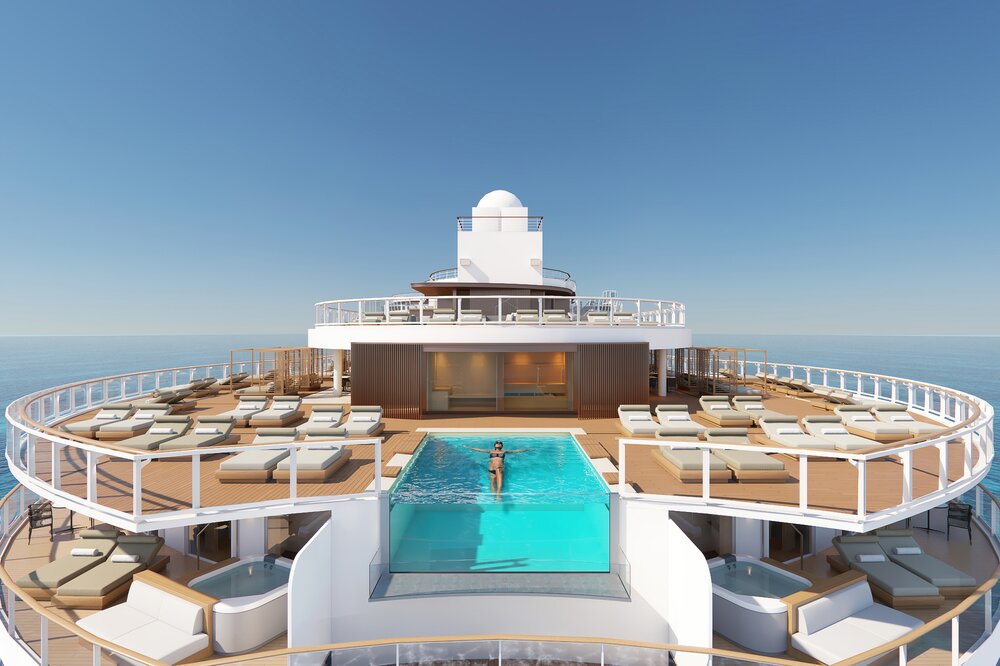 The Haven, NCL
MSC Yacht Club, MSC
MSC Cruises' private MSC Yacht Club on its ships features a Swarovski crystal staircase leading from the suites to the restaurant area. As the fleet continues to grow, MSC will further enhance the Yacht Club experience.
"Since its launch in 2008, MSC Yacht Club has been one of our best-selling experiences" MSC
Key Selling Points for Ship-within-a-ship Suites
Semi-private ship-within-a-ship areas cater to the growing number of multigenerational families travelling together, who make up a large proportion of today's bookings.
RELATED:
Utopia of the Seas will combine 'best of the best', says Royal Caribbean
Icon of the Seas stars in National Geographic documentary
Interview: Royal Caribbean's Mohamed Saeed
Royal Caribbean's Ultimate Family Suite, within its Suite Neighbourhood, is a two-storey adventure pad for up to eight, offering a slide, movie room, karaoke, air hockey and table tennis, so children never have to wait in a queue to take part in activities.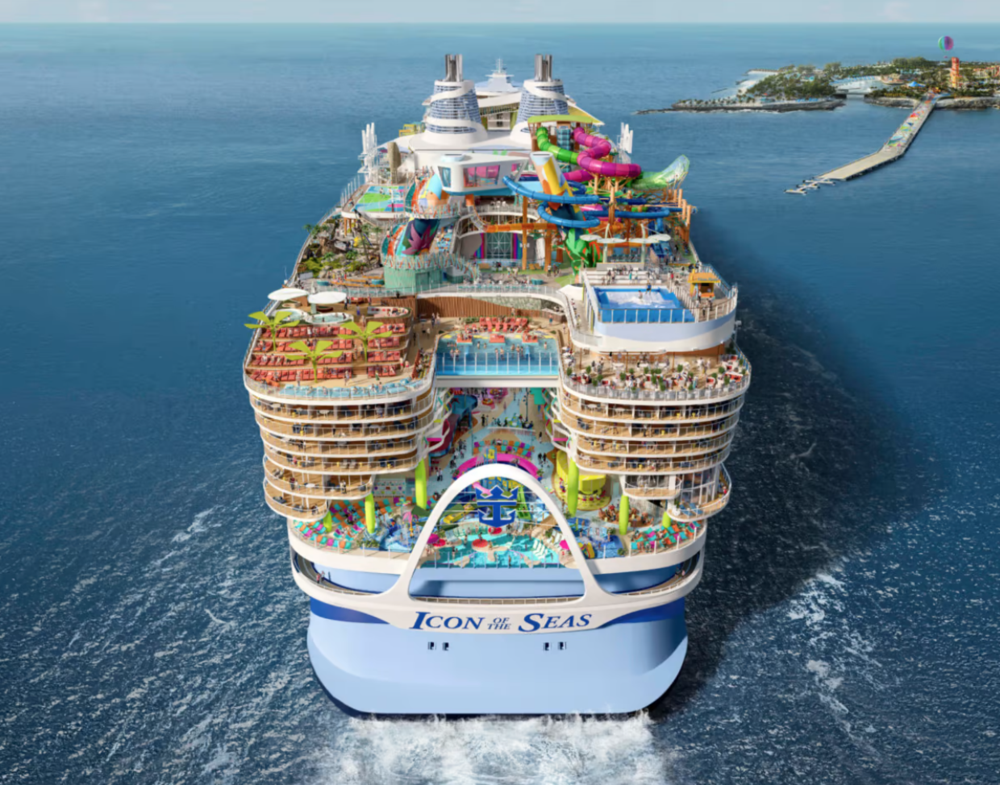 Icon of the Seas
Couples wanting to relax will also appreciate adults-only areas within retreats. The Haven by Norwegian has a sun deck spanning two levels, one of which is adults‑only, and MSC Yacht Club guests can enjoy complimentary access to the Thermal Suite in the MSC Aurea Spa.
As well as 'jump the queue' embarkation and disembarkation, other perks of staying in ships within ships include 24-hour butler service and a concierge service to help with often hard-to-secure speciality restaurant bookings, as well as complimentary access to spas.
---
To partner with NCL, contact Rebecca Ransom, Business Development Manager Middle East, +447961 300729, rransom@ncl.com. Celebrity Cruises International Representative – Middle East is Royal Caribbean Arabia. To partner with Royal Caribbean Arabia. To partner with Royal Caribbean Arabia or Celebrity Cruises, call UAE +971 4 331 4299, KSA 800 897 1419, or email book@rccl.ae. For more information, visit www.royalcaribbean.ae.